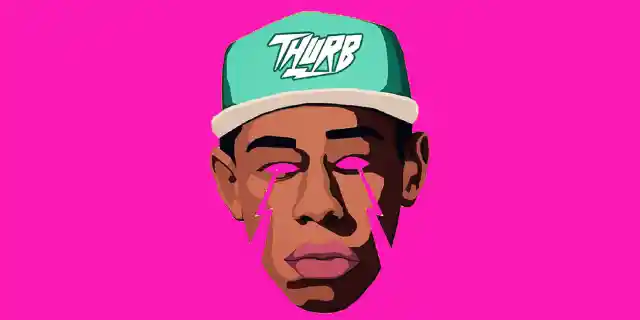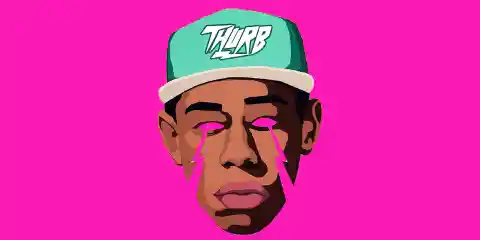 Tyler, The Creator is a divisive rapper. Some love him, some hate him, but no matter how you feel about him, he's an intriguing figure in hip-hop. That being said, there are definitely some misconceptions about the rapper. He might be misrepresented in the media, but here are 15 indisputable facts about the entertainer. This is just the first half – check for the second half, coming soon.
Number Fifteen: He Lost His Virginity in His Senior Year of High School. Many rappers are keen to brag about their conquests of the opposite sex, and Tyler, The Creator is no different at times. But this won't hide the fact that he admitted to losing his virginity when he was 17 years old and in his final year of high school.
Number Fourteen: He is Known for Starting the Careers of Other Rappers. Tyler, The Creator is known for his many famous hip-hop affiliations, most notably Earl Sweatshirt. But prominent singer Frank Ocean and up-and-coming rapper Vince Staples have also benefited from knowing Tyler before they blew up.
Number Thirteen: His Main Musical Goal is to Win a Grammy. Tyler is cocky and irreverent in interviews and he generally likes to act like he doesn't care about what anyone thinks. It only adds to the strangeness of his persona that he has also admitted that he desperately wants a Grammy award in his career.
Number Twelve: He's Straight Edge (Mostly). Like some of the rappers and singers he associates with, Tyler, The Creator is known for being a sober rapper. However, he has also admitted to trying a small amount of cocaine on a single occasion.
Number Eleven: He Has Asthma. It's probably good that Tyler, The Creator isn't a smoker of any kind, because he has the asthma. In fact, he's even stated that he would be interested in helping to raise awareness about asthma as a spokesperson.
Number Ten: He Doesn't Believe in God. A fair number of rappers and musicians, in general are outspoken about their religious beliefs in their lyrics. Tyler isn't, and this is probably because he is an atheist.
Number Nine: His Real Name is Tyler Okonma. He was raised by an African-American single mother, but he got his last name from his Nigerian father. He doesn't have a relationship with the man who gave him his surname.
Number Eight: He Has Been Involved in Music From a Young Age. Tyler, The Creator played piano growing up – an instrument he taught himself. He won a talent show in middle school, but he doesn't want the world to see the video evidence. Check back from more Tyler, The Creator facts in part two! Coming soon…