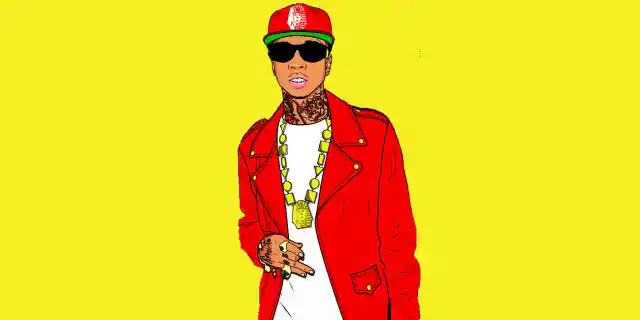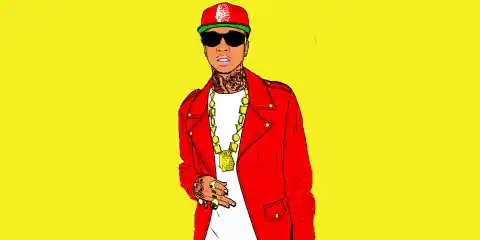 Tyga has quickly become one of the most-watched and highly regarded rappers of his time. However, despite the fact that the 26-year-old has spent a considerable amount of time in the spotlight and under the scrutiny of the public eye, there are still some things that many people don't know. With that in mind, here we present our list of 15 things you probably didn't know about Tyga. Well, what are you waiting for? Check it out for yourself below!
Number Fifteen: He Changes His Car Colors on a Monthly Basis
This might sound excessive, but it's true. The rapper revealed in a recent interview that he changes the colors of his cars every single month to keep things fresh.
Number Fourteen: He Actually Had a Pet Tiger
The name "Tyga" sounds quite a lot like "tiger," and that's no coincidence. The rapper loves exotic animals and even once had a pet tiger!
Number Thirteen: He Prefers Long Flights to Shorter Ones
While many people value short flights over transcontinental, 12-hour flights, Tyga would beg to differ. He says he prefers 10-hour flights to shorter ones so he can at least try and get a full night of sleep.
Number Twelve: He Throws Sneakers Away After Wearing Them Once
Seriously. Tyga revealed in a recent interview that he loves Vans sneakers. However, despite his love for them, he usually throws them away after wearing them only once. Calling all dumpster divers!
Number Eleven: He Recorded His First Song in the Closet
Tyga was never technically "in the closet," but he's certainly recorded in one. The rapper recorded his very first song in his closet when he was just 12 years old.
Number Ten: He Has 50 Tattoos
It's no secret that the rapper is fond of ink, but do you know just how fond he is? He got his first tattoo when he was 14 years old and now has 50 of them. Impressive!
Number Nine: Kanye Mediated His Beef With Drake
Though Kanye is more well-known for starting drama than mediating it, he made an exception for Tyga. Kanye arranged for the two to meet in the same room and hash out their differences, which they eventually did.
Number Eight: He Wants to Have Sex With Kim K.
Well, sort of. In a game of "F***, Marry, or Kill" including Kim Kardashian, Kourtney Kardashian, and Khloe Kardashian, the rapper revealed he would fornicate with Kim, kill Kourtney and marry Khloe.
Number Seven: He's a Hardcore Entrepreneur
Many musicians and artists that fall into a lot of money end up pursuing some sort of business venture – well, Tyga's pursuing four. The rapper currently has four clothing lines called Last Kings, Twelve Jewels, HWBP, and Crisp Boxers.
Number Six: Tyga Directs His Own Music Videos
If you're wondering who the "real" Tyga is, try watching his music videos. He revealed in a recent interview that he directs his own, so they truly are a glimpse into his mind.
Number Five: Don't Give Him Any Root Beer
The rapper hates root beer, so you won't be catching him sucking down a root beer float any time soon. Try giving him some chicken wings instead – he says he could eat them non-stop!
Number Four: He's a Mr. Chow Fanatic
The rapper has even said that it's his favorite restaurant! Mr. Chow is a chain of upscale Chinese restaurants with locations in both New York and Los Angeles.
Number Three: He Collects Arcade Games
The rapper recently revealed in an interview that his home is littered with arcade basketball games. However, he's not a stuffy collector – he actually uses them to play ball!
Number Two: He Shares Something in Common With Fall Out Boy
The two once belonged to the same record label. Imagine that!
Number One: He's Incredibly Charitable
In fact, Tyga created the Tyga R.O.A.R. campaign in 2011. The campaign stands for "Tyga Reaches Out and Represents" and was created to help empower young people – specifically, underprivileged youth – to pursue education. We hope you enjoyed our list of 15 things you didn't know about Tyga!