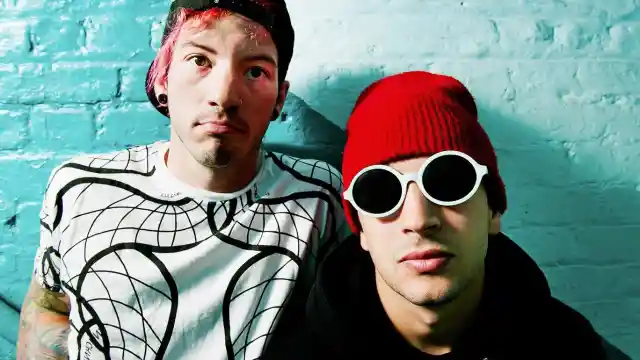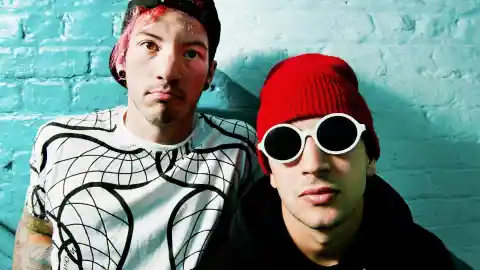 Twenty One Pilots is a band you can't completely understand until you've seen them live. The 200-or-so kids who turn up hours before every show just to be closer to the front are testaments to just how extraordinary this band is. When vocalist Tyler Joseph and drummer Josh Dun graced the O2 Academy in Bristol last Sunday (28/02/16), things were no different. The electro/rock/ukulele/alternative/whatever-the-heck you want to call it duo were met with screams and applause from the line as they entered the venue that afternoon, and the hype didn't let up until the lights came up for the final time that night.
The show was opened by LA-based four piece Transviolet. The group—fronted by vocalist Sarah McTaggart—gave off an ethereal, hypnotic vibe from the first note of their opener "Bloodstream." Transviolet boast a Lights-esque, minimalist electro sound, performing tracks like "New Bohemia" which could easily become anthemic in the way Halsey's "New Americana" has been to a generation.
For a relatively new band, Transviolet performed with a flawlessly polished sound. They brought their synthy, subtle studio production with them to stage, performing slow burners "Night Vision" and "Girls Your Age" completely true to their debut EP. Transviolet were entirely mesmerising to watch. The sincerity of their music radiated from the stage, captivating the sea of red beanies and skinny jeans waiting for the headliner.
And then the lights were killed, deafening static blared out of the speakers, and a glowing red microphone descended from the ceiling. Masked silhouettes of Tyler Joseph and Josh Dun bounded onto the stage with bursts of smoke, opening with the explosive "Heavydirtysoul." The energy of the room didn't let up during "Stressed Out" and "Guns for Hands," only breaking to breathe during Joseph's toned-down piano intro to "Migraine." The fervor of the crowd was almost as incredible to watch as the band itself, with fans in the pit and beyond deeply connected in this intense "Clique" community.
Bristol's O2 Academy was one of the smaller venues on Twenty One Pilots' 2016 Blurryface tour, and the city did consequently get a stripped down version of their UK show
There was no heavy backlighting, no video screens, and Josh Dun wasn't even on a drum riser. Somehow, all this just made it feel so much more intimate. The duo had a smaller stage to fill, but there were far less gimmicky distractions.
Their show was an eclectic mix of old and new, with fan favorites and old stage tricks combined with a bunch of newer Blurryface tracks. The pair even added in a couple of new live instruments, with Joseph playing the bass during "Ride" and "Polarize" and Josh Dun whipping out a trumpet in "We Don't Believe What's on TV." More than anything, Twenty One Pilots' live performance showcases just how talented these two musicians are. They fill a stage effortlessly, ad-libbing between tracks, and even jumping into the crowd multiple times. It's fan interactive, to say the least.
The duo demonstrated their impressive diversity flawlessly, keeping in perfect sync with each other throughout the night. They closed the show in the way they always do: a "Trees" drum battle on top of the crowd. And then it was over. Tyler Joseph said the band's characteristic "we're Twenty One Pilots and so are you," and the house lights clicked back on.