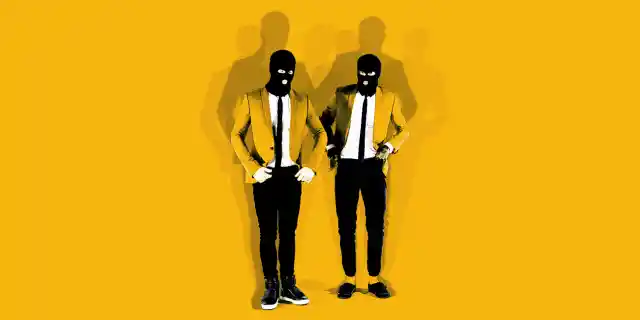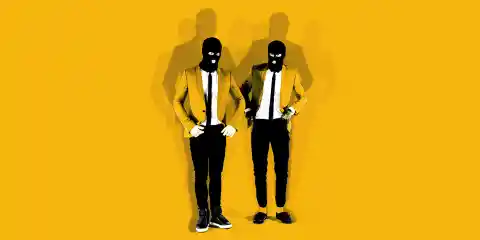 Twenty One Pilots (stylized in all lower-case letters) has been getting a lot of buzz over the last few years for their genre-bending musical style and attention-grabbing live shows. Starting out in 2009 and signing to Fueled by Ramen in 2012, the band, made up of pianist/singer Tyler Joseph and drummer Josh Dun, has released two critically-acclaimed albums, 2013's Vessel and 2015's Blurryface, which has become their first number one album. Their poetic, uninhibited, stream-of-consciousness lyrics have resonated with fans around the world. Read on to find out more about twenty one pilots, and watch out for part two of our list, coming soon.
Number Fifteen: Twenty One Pilots Came from an Arthur Miller Play
While Tyler Joseph was enrolled in college, he was studying Miller's play All My Sons, about a man who must make an ethical decision after knowingly selling defective airplane parts to the Air Force, which killed 21 pilots during World War II. Inspired by this moral dilemma, Joseph named the band "twenty one pilots." It would be these kinds of moral dilemmas and life occurrences that would inspire many of the band's songs as well.
Number Fourteen: They Put Their Grandfathers on the Cover of their Major Label Debut
The two elderly men on the cover of the band's Fueled by Ramen debut are Tyler Joseph and Josh Dun's paternal grandfathers. Joseph and Dun thought it would be cool to do it since no one has done it before.
Number Thirteen: Their Ski Masks Represent Facelessness
Particularly following the release of Vessel, twenty one pilots wore balaclavas during their performances, and even had their audience wear them during their performance at the MTV Movie Awards in 2013. The band has said in interviews that the ski masks were not only a way to catch people off guard at shows but also to make their music more faceless and relatable as well; to take their faces and names away from the music so people can make it their own.
Number Twelve: 'Blurryface' Is a Character, as well as an Album Title
Tyler Joseph has said that Blurryface is a character that he made up to represent his and other people's insecurities. To get into the character when he performs, he has been wearing black paint on his neck and hands, which he says represents his own insecurities, namely feeling suffocated (the paint on his neck) and the things he creates with his hands (the paint on his hands). He also wears red armbands because red is the character's color.
Number Eleven: They Used to Try to Get Venue Workers to Pay Attention at Shows
When twenty one pilots was still a local band in Columbus, Ohio, they used to try to get the attention of anyone in the venue they were playing to take notice. This included the bartenders working there. Tyler Joseph said in an interview that it was always the band's goal to get the people who work at the venue to stop what they are doing and look up at the stage, even for just a moment.
Number Ten: They Are Christian, But Not Christian Artists
Both Tyler Joseph and Josh Dun have stated that they are Christians, but have made it a point not to tell people what to believe with their music. However, because their beliefs are important to them, there are a number of instances where their religion comes through in their lyrics and imagery.
Number Nine: Tyler Joseph Once Kicked Someone Out of a Show
Tyler Joseph stopped a show one time because he saw a guy punch a girl in the audience. Once he stopped the set, he and a number of other people kicked the guy out of the venue. Check back for part two of our list of 15 interesting facts about twenty one pilots, coming soon.