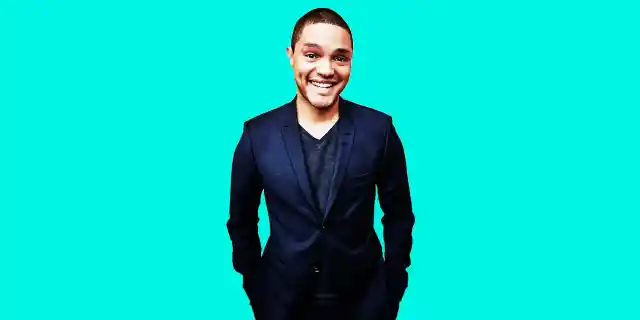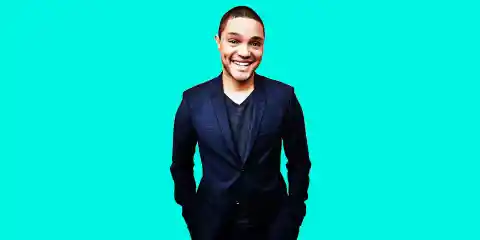 Trevor Noah is the new host of The Daily Show. He's not really that new anymore, but after so many years of Jon Stewart dominating late night political satire, Trevor Noah definitely still feels like a newcomer. But in reality, Trevor Noah has a whole lot of experience – it's just that not much of it has come in the United States. With that in mind, we obviously have a lot to learn. Might as well start here.
Number Fifteen: He's South African. If you only know one thing about the comedian, it's probably the simple fact that he grew up in South Africa. For those of you who didn't, congratulations. It is now the one thing you know.
Number Fourteen: He Didn't Exactly Come Out of Nowhere. On top of being something of an international stand-up comedy star prior to hosting The Daily Show, Noah was also a contributor on the show, where he would appear in regular segments. Still, he was newer to the program than many other contributors, so his promotion was unexpected, to say the least.
Number Twelve: He Has Been Accused of Being Anti-Semitic. In a tweet from 2010, Noah wrote that "South African know how to recycle like Israel knows how to be peaceful." It is an off-color joke, but it doesn't necessarily make him a bigot.
Number Eleven: He's Also Been Accused of Being Misogynistic. Apparently he's no stranger to controversy. He has joked about "fat girls" in other tweets, which got him some criticism as soon as he took over at The Daily Show. There were even petitions to get him immediately kicked off of the show, but Comedy Central stuck with him.
Number Ten: He is Biracial. He was born in South Africa to an African mother and a Swiss father in 1984 when South Africa still existed under apartheid.
Number Nine: He's an Impressionist. Surely his penchant for imitating others helped him land The Daily Show. He is often called on to impersonate politicians, world leaders and celebrities in his new job at the show. That's all the Trevor Noah we have for now, but we'll be back with the second half soon!