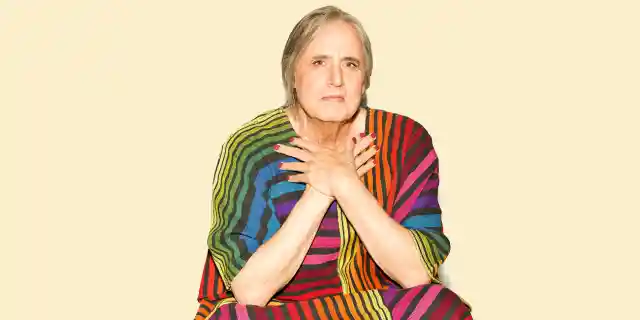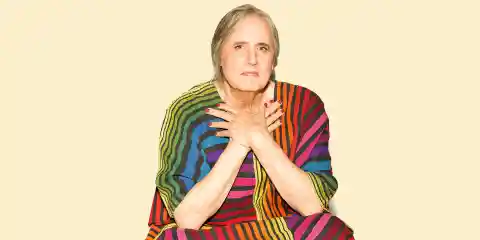 With two seasons already under its belt and another one in the mix. Transparent has already cemented itself among the elite of television greats. Winning various awards and even some Golden Globes. It is no surprise that the series has been so well received. Revolving around a Los Angeles family following the discovery that their Father is transgender. The Amazon funded show is a breath of fresh air. So, here are ten of the best things that prove why Transparent is the best thing on TV.
Number Ten: Transparent Stars Real Transgender People
Although Hollywood has finally started portraying transgender characters it has yet to let them act. However, Transparent not only portrays them but also has employed transgender actors and actresses to play them. And it's not just the stars either. The Transparent crew also has a number of transgender identified cameramen and various other supporting roles.
Number Nine: It Has A Perfect Cast
It is the talent that really makes Transparent what it is. Starring Gaby Hoffman, Jay Duplass, Alexandra Billings and main character Jeffrey Tambor and many more. The cast do a superb job portraying the extremely unlikable characters. With each one expressing negative qualities, as human beings do, it is extremely refreshing to see such personalities on screen.
Number Eight: It's Not Just About Being Trans
Although the series is one of the first TV shows to base its story around the life of a transgender woman. It also touches on many other every day issues that people go through. In fact the show is actually about the life and struggles of a screwed up family, with one character who so happens to be trans.
Number Seven: It's Shot Really Well
Set in Los Angeles in the good Ol' US of A. Transparent reflects the city beautifully like a post modern 1940s LA contrasted with a utopian dreams-cape. Incredibly, It is a Los Angeles that we have never really seen before. Each shot is dark and oddly disturbing yet you can't quite keep your eyes of it.
Number Six: It's Built To Binge
Due to it being screened on Amazon Prime. Similar to the Netflix format. Viewers are able to binge watch the whole series. With the story and characters being so deliciously addictive. It can be extremely easy to end up watching the whole lot in one go. This is how amazing it actually is!
Number Five: Amazon Allows Them Full Reign
Unlike other productions that we see on television, Amazon gave all the writers and producers the freedom to do whatever they wanted. Allowing them to cast their own choices, write their own stories and produce the material that they wanted to express. Therefore series creator Jill Soloway has full control now and in the foreseeable future.
Number Four: Jill Soloway
Speaking of Soloway. Already well known around the circuit as the once writer and director of the amazingly wonderful Six Feet Under. Soloway was always going to do something special. With a directing award from the 2013 Sundance Film Festival and a Golden Globe for Transparent, we can only expect better things to come.
Number Three: It's Really Funny
Soloway has a knack for writing black comedies. For example Six Feet Under was a show about death yet was extremely hilarious at times. With Transparent following the same route with each character bringing a unique personality to the screen. It can be become extremely easy to laugh at them as well as with them.Yes it is also a drama but it has also been nominated for a number of comedic awards.
Number Two: It's Based On True Events
Soloway got the idea for the show from her Father who now identifies as a woman. With such real events happening in the writers life. It can be clearly seen on the screen through the nature of the writing and the poignancy that has been committed to it. It feels like you are watching real people telling an authentic story, which in turn is actually true.
Number One: It Is Relatable
Of course not everyone is able to relate to having a transgender woman as a Father. However with all the flaws and defects of all the characters, it is extremely likely there will be someone who you can relate to. Families come in all shapes and sizes. Forever evolving and changing. Transparent clearly stresses this throughout the series in that at some point you can at least relate to someone or something in this amazingly written and groundbreaking show!