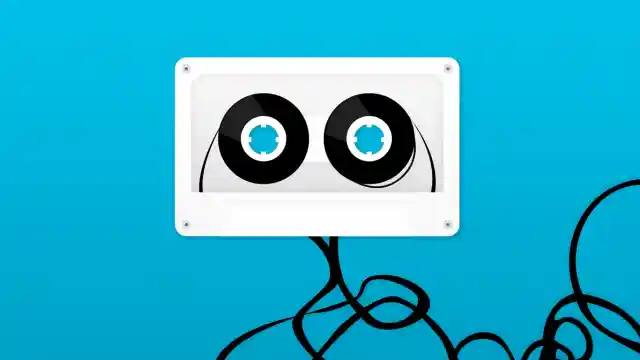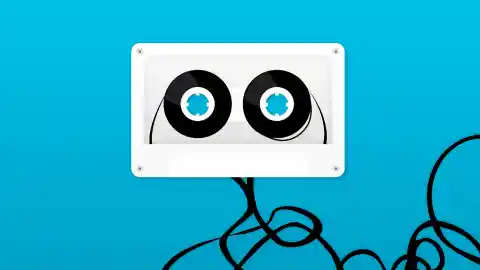 The '90s are an underrated decade in terms of the music it produced. Unlike most of today's music, every album on this list you can listen to in its entirety without skipping tracks. In short, these albums are masterpieces.
Number Ten: Mellon Collie and the Infinite Sadness by Smashing Pumpkins. Mellon Collie and the Infinite Sadness was the third album from the "love 'em or hate 'em" band of 1995. This band happened to be the Smashing Pumpkins, and for whatever reason, some people actually did despise them. But the band – along with this album in particular – received tremendous amounts of praise; not just from fans, but critics as well.
This two-disk album, which includes hits like "Tonight, Tonight," "Bullet with Butterfly Wings," "1979," "Zero," and "Thirty-Three" debuted at number one on the Billboard charts. It was also voted best album of the year by Time magazine and made Rolling Stone's list of the 500 greatest albums of all time. It earned seven Grammy Award nominations in 1996, won an award for Best Hard Rock Performance With Vocal for "Bullet with Butterfly Wings," and was certified nine times platinum, becoming the best-selling double album of the '90s. Containing elements of dream pop, heavy metal, progressive, psychedelic and gothic rock, this album represents the Pumpkins' sound at its best, although this sound remains uniquely indefinable.
Number Nine: OK Computer by Radiohead. Radiohead, a quintet from the United Kingdom, has not just sprouted in popularity in their home country and in America, but they've proven themselves musically to the world. All of their albums are innovatively impressive and worth a listen, but OK Computer, by far, was their best work of the decade.
This album gained widespread critical acclaim, composed of melodic rock songs and new experimentations with ambient and electronic sound. Released in 1997, Radiohead's third album had hits like "Paranoid Android," "No Surprises," "Karma Police" and "Lucky." OK Computer debuted at number one on the UK charts, won a Grammy for Best Alternative Album and was also nominated for album of the year. Many consider this album to be the defining bridge between their past progressive/alternative rock sound and their future electronic/ethereal work. This marriage would be present in future albums to come.
The emotions and images conjured up by Yorke's transcendent voice and dizzying lyrics are enough to leave listeners in a whirl of chaos, yet still bring them back to a world of beauty by song's completion. Overall, this intense album may make you uncomfortable on the first listen, but I guarantee it will grow on you.
Number Eight: 40oz. to Freedom by Sublime. Sublime forever stands out in my mind as one of the most underrated bands of our time, and of music, period. A trio from Long Beach, CA, Sublime is renowned for their eclectic mix of reggae, punk, funk, hip-hop, dub, ska and rock. Released in 1992, 40oz. to Freedom features popular tracks "Waiting for My Ruca," "Badfish," "Don't Push," "Date Rape" and the title track.
The album, which sold eight million copies worldwide, contains positive and realistic messages about race, poverty and music itself. It's also very easy for young people to relate to with its alluringly fun stoner-like grooves and soulful demeanor.
Sublime are the kings of that "reggae-punk-ska" sound, and I doubt they will ever leave that pinnacle of greatness (even with the untimely death of frontman Bradley Nowell.) Any band who has attempted to copy this sound should surely mark Sublime as one of their influential predecessors. Even if you have no ska in your heart, I guarantee you'll find room for this band in your CD collection.
Number Seven: Ten by Pearl Jam. It should be no surprise that this album made the list. Coming from one of the most influential bands of the '90s, Ten is not just an album; it's a statement, an expression and a rally cry for youth everywhere.
Although the album is known for containing hits like "Even Flow," "Black," "Jeremy" and "Alive," some of the band's best work can be found in their lesser known tracks like "Once," Oceans," "Porch" and "Release." Much of the song content has also been questioned in meaning, from the true message behind the supposedly upbeat "Alive" to the controversy of the lyrics and music video for "Jeremy."
This album alone has become one of the biggest-selling rock records ever, going twelve times platinum, and the Seattle group itself was recently voted the Greatest American Rock Band of All Time. For those of you familiar with Pearl Jam's later work, this is the album that put them on the map. Nowhere will you find the same hard-hitting force of the band and the angry roar of Eddie Vedder, as contained on this album.
Number Six: Purple by Stone Temple Pilots. Among all the bands that came around in the '90s, Stone Temple Pilots has always stood out from their contemporaries. Released in 1994, Purple includes popular hits, "Vaseline," "Interstate Love Song" and "Big Empty."
Each track seems to deal closely with dark themes of isolation, depression and suicide, while others seem to reflect hope at a distance. Purple not only features loud guitars but shows a deeper level of emotion found in power ballads like "Big Empty" and "Interstate Love Song," both of which spent a record-setting 15 weeks on the rock album tracks chart. This album debuted at number one in the United States, selling 6 million copies while being ranked #73 on Guitar World magazine's list of the greatest 100 Guitar Albums of All Time.
Number Five: Ænima by Tool. Formed in 1990, Tool has always been an innovative band, breaking away from the mold of popular genres around them. Released in 1996, Ænima reveals why they could be labeled progressive rock, heavy metal or experimental, if labeled anything at all.
Well-known tracks off the album include "Stinkfist," "Eulogy," "Forty-Six & 2" and the title track. The latter won the band their first Grammy for Best Metal Performance, while the album received 4 ½ stars from All Music Guide and was given an A- by Entertainment Weekly. The title of this second release from the band is supposedly a combination of "anima," Latin for soul and the emotional life force, and "enema," meaning anal cleansing. Together this forms "aenima," or cleansing of the soul.
Indeed, Tool is renowned for using their music to explore the darker and more mysterious side of the human psyche, but in a clever and captivating way. It has been said by even the most devout Tool fan that in order to truly appreciate their music, it requires patience. It takes a few listens of their albums to identify the true craft put into these songs.
Number Four: Little Earthquakes by Tori Amos. Released in 1992, Little Earthquakes is the fantastic debut album from Tori Amos. With moving tracks like "Crucify," "Silent all These Years," "Tear in Your Hand" and "Me and a Gun," the album stands out as amazingly crafted- lyrically and compositionally.
Tori sings of many issues on the album, such as sex, rape, religion, gender, relationships, adolescence, patriarchy and overall pain. And unlike most of her female predecessors or followers, her songs reflect only a minuscule hint of love. Tori's music appears lady-like, gentle and tame at first glance, yet as you delve deeper into the haunting compositions and emotional lyrics, you will find very wrenching, violent themes regarding subject matter that one would not perceive a woman to sing about.
The woman has multi-faceted talent, which shines through on this album with her beautiful voice, talented pianist abilities and brilliant song-writing skills. Surely anyone who listens to this album can identify and relate to Tori, no matter how they interpret her songs. This album is timeless.
Number Three: Dookie by Green Day. Released in 1994, Dookie was Green Day's third overall release and major label debut that sprung them to the top of the charts. The album, featuring hits like "Longview," "Basket Case," "Pulling Teeth" and "When I Come Around," sold over 10 million copies in the United States alone. Supposedly the entire album was recorded in a mere three weeks, yet it was enough time to make the record a hit, winning Green Day a Grammy for Best Alternative Album. Thought to have revived punk-rock at a time when angst and grunge were at the forefront, this album gave young kids and teenagers something to relate to, with lyrics involving teenage boredom, getting stoned, masturbation, unemployment, defying your parents and the suburban wasteland.
Number Two: MTV Unplugged in New York by Nirvana. Nirvana is another one of those bands from the '90s that you simply can't refuse to ignore. Housing several albums and noteworthy hits which made this decade "smell like teen spirit," Nirvana had definitely earned their fame. However, the true talent and depth of their work can be found on MTV Unplugged in New York.
The set-list was known for being extremely stripped-down, raw and acoustic, featuring tracks off of three of Nirvana's infamous albums (Bleach, Nevermind and In Utero.) The band performed popular hits "About a Girl," "Come as You Are," "Dumb" and "All Apologies," yet as usual, a great deal of the highlights were found in lesser known songs, some of which did not belong to Nirvana at all.
The band covered three songs by the Meat Puppets, whose members were present to add more guitar sound to the show, while the David Bowie cover "The Man Who Sold the World" was an unexpected treat. The last song of the night, a Leadbelly cover called "Where Did you Sleep Last Night," is the best track on the album by far; if you don't get goosebumps when Cobain shrieks the word "Shiver" in the last verse, you're not human. One of the most memorable performances for Nirvana, and for MTV, this live taping was also one of the last times the band was ever together, as frontman Kurt Cobain died shortly after.
Number One: Automatic for the People by R.E.M. When thinking of R.E.M., I think '90s, plain and simple. Released in 1992, Automatic for the People featured popular hits like "Everybody Hurts," "Drive" and the Andy Kaufman tribute, "Man on the Moon." This album is definitely more somber and meditative than their previous albums. There are no "shining happy people" residing here. Instead, the band sings about death, alienation, healing and choosing the road not taken.
The album landed the band quadruple-platinum success while generating several Top 40 singles, including "Man on the Moon" and "Everybody Hurts." The latter song, written by drummer Bill Berry and effectively sung by Michael Stipe, seemed to cross barriers especially. The anti-suicide anthem still receives airplay and definitely made its mark on the '90s generation.
In addition, "Nightswimming" is perhaps one of the best, most beautiful songs ever created by the band. It's a listener must. Overall, the band received the best reviews for this album since their debut, selling over 15 million copies worldwide, even without a follow-up tour. Hey kids, rock and roll.