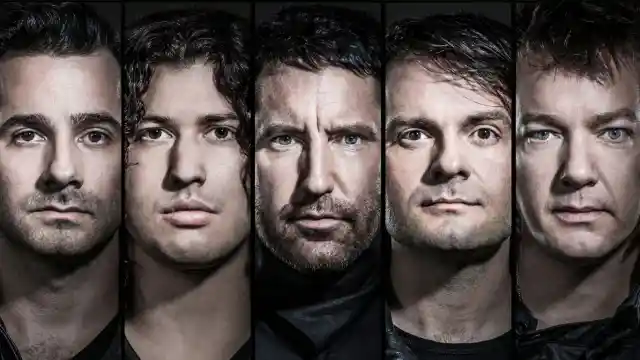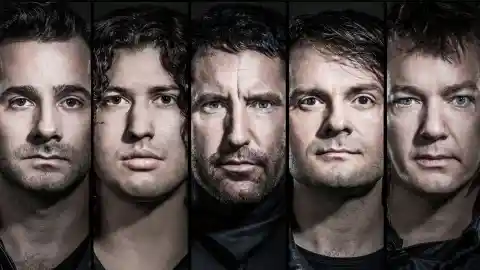 I first was introduced to industrial while I was in college and used to hang out and dance at a club called the Vogue. It was an eye opening experience as I had never heard a sound quite like it. As I dug deeper, I found many of the artists on this list. While some of you will find my list generic, I'm listing bands that made an impact on the scene. It takes me back to a time before wives, bills and responsibility. Oh, but it was a good time.
Number Ten: Lords of Acid. With a mix of industrial dance, dark wave and techno, Lords of Acid hit us hard with the debut single "I Sit on Acid" in 1988. The tune was blatantly sexual as the repetition of "sit on your face" would be chanted throughout the song. Their debut album, Lust, furthered their reputation as a campy tongue-in-cheek group who had no limits as it contained such tracks as "Rough Sex" and "I Must Increase My Bust." Lead by Praga Khan, the band is never afraid of controversy, and akin to My Life With The Thrill Kill Kult, they weren't shy about exploring such taboo topics as perversion, bondage and orgies.
Sex and drugs were featured again on Voodoo U. For this release the band took on a harder edge and abandoned their techno roots opting for a more industrial sound. Released on Rick Rubin's American Recording label, the disc received positive press across the board as it featured such tasty numbers as "Do What You Wanna Do" and "The Crablouse." By the time they reached their 1997 recording, Our Little Secret, they moved from supporting act to headliners. Still delving deep into industrial, they forwent that sound on the campy track "Pussy." Lords of Acid would release two more records, Farstucker and Deep Chills, before taking a break, but rumor has it they are working on a new disc which is due out later this year.
Number Nine: Front 242. Front 242 are considered by many to be the best industrial band to emerge out of the '80's. Lead by Jean-Luc De Meyer, the group offers, what they call, "electronic body music," which translates to heavy drums, mean synthetic riffs and De Meyer's tough vocal style. Front 242 first caught my attention with the song "Welcome to Paradise" from their 1988 release Front by Front. The song had no lyrics, just samples of evangelical preachers as it openly mocked religion. The album has been called "one of the best industrial albums of all time" as it also housed the hit "Headhunter v3.0." The song became an industrial club classic and Front by Front became the best selling record of all time for Wax Trax! Records. The German-based band has release 12 studio and 3 live albums. In 2003, the band gave us Pulse, which offered up five different mixes of "Seq666" in addition to mare brand new material. Front 242's last album, Moments… was recorded live and gives us reworked versions of some of their classic tracks.
Number Eight: Meat Beat Manifesto. MBM is hard to categorize, as they experiment with techno, Trip-hop, industrial, dub and jazz fusion. Formed in 1987, the group would go on to record eleven studio albums, two remix albums and one compilation. Their debut, Storm the Studio was unusual, to say the least, as it only featured four songs remixed three to four times each. Released on Wax Trax!, the album was immediately dubbed industrial dance. The follow up, Armed Audio Warfare was filled with reworked songs meant for their debut. That same year, MBM released 99% which took on a more techno vibe. If you wanted to see a show in the '90's, they were definitely worth the price of admission as the band added live dancers, video clips and a live DJ to the mix.
In 1990, the band opened for one of the groups they influenced, Nine Inch Nails. Borrowing from up and coming bands such as The Orb and The Shamen, Meat Beat adopted a more mainstream sound on Satyricon. With the next album, Subliminal Sandwich found the band experimenting with heavy dub and reggae. The two cd set clocked in at a little over two hours, but it felt like two separate albums as the second disc was trance like with washes of sound and ambient textures. MBM found mainstream success with Actual Sounds + Voices as it contained the single "Prime Audio Soup" which found its way onto The Matrix soundtrack. While we haven't heard from them in five years, you can bet we haven't seen the last of them.
Number Seven: KMFDM. There is something about Germany that spawns great industrial music. KMFDM are another band who came from the east and conquered the U.S. Formed in 1984 in Hamburg as a performance art project, KMFDM have released a total of 19 studio albums and sold over two million. KMFDM is credited with bringing industrial to the masses as they are a culmination of heavy metal guitars fused with synthetic beats and samples. When their third release, Don't Blow Your Top, was licensed for U.S distribution, Wax Trax! Records took notice. After the band's forth release, UAIOE, they joined Ministry for a tour of the states.
After signing to Wax Trax! KMFDM began to chart on Billboard's Dance/Club with such singles as "Naïve," "Split" and "Vogue." Before breaking up the first time, the band issued a couple of compilations, Retro was a greatest hits and Agogo featured b-sides and rarities. The final nail in the coffin was Adiós, which featured a special appearance by the Godmother of Punk, Nina Hagen. Following a couple of side projects, they reformed in 2002 and commenced recording. They seem to put an album out every year since the reformation, not that I'm complaining. While the band has been catagorized in several ways, they just call themselves "The Ultra-Heavy Beat." Works for me.
Number Six: Nitzer Ebb. Taking inspiration from Bauhaus, Killing Joke and DAF, Nitzer Ebb formed in 1982 with Bon Harris (synthesizer, drum, vocals), Doug McCarthy (vocals) and David Gooday (drums) in Essex. After playing some small venues, they entered the studio the following year to lay down some tracks which lead to larger clubs and with their debut single, "Isn't It Funny How Your Body Works," found heavy rotation in Euro beat halls. On a roll, Nitzer Ebb offered up more acclaimed singles which were equally embrace by dance floor junkies. The trio signed to Mute Records in '85, but would eventually be picked up by Warner Bros. Their 1987 debut, The Total Age saw some commercial success with tracks like "Join in the Chant" and "Let Your Body Learn," which both became club favs.
Scaling back as a duo in 1989, McCarthy and Harris entered the studio with famed producer Flood to record their second full length Belief. The album yielded the hit "Control, I'm Here." Following the success of Belief, they gave us Showtime. Though the recording was still dub heavy and danceable, it found them experimenting with other genres such as jazz, blues and rock. So impressed by the album, Depeche Mode asked them to join them on the Violator tour. They would go on to release As Is, Ebbhead and Big Hit, before disbanding while touring in 1995. The group reunited in 2005 and toured extensively in 2006. Mute Records released the compilation Body of Work: 1984 – 1997 that same year. Nitzer Ebb released their first disc in a decade. Titled Industrial Complex, the band got positive reviews across the board and again joined Depeche Mode on tour in 2010.
Number Five: Ministry. Considered by many as the Godfathers of industrial, Ministry offers up a harder mix of industrial which isn't so much danceable as it is fist pounding. Formed in 1981 by Al Jourgensen, they began as a new wave band with the release of Twelve Inch Singles (1981 – 1984) which featured the single "Everyday is Halloween." The single was a favorite in dance clubs, but didn't prepare anyone for what was to come. With a last ditch attempt at synth pop, Ministry released With, to mixed reviews.
In 1986 Jourgensen and present company released Twitch. While the album was still dance-oriented, it took on a harder edge as they were testing the waters of industrial. Then it happened, the 1989 the band issued the full-on industrial album The Land of Rape and Honey. While they had given the public hints on Twitch, it didn't prepare us for the thrashing we took on Rape and Honey. The album was filled with distorted guitars, bass and vocals. The jackhammering drums only added to the chaos as Jourgensen screamed throughout the record. Their follow up, The Mind Is a Terrible Thing to Taste, was equally as delightfully disgusting. Lyrically, the band voiced their opinion on such topics as political corruption, environment degradation and addiction.
Mainstream success came by way of Psalms 69 which included the track "Jesus Built My Hotrod," which got the band second billing on Lollapolooza in 1992 and acted as a catalyst for their follow-up Psalms 69: The Way to Succeed and the Way To Suck Eggs. While they would record two more albums to end the '90's, Filth Pig and Dark Side of the Spoon, on which the Grammy award nominated song "Bad Blood" appeared, the party was over, but not for long. Ministry's next album took on, then, president George Bush and the song "No W" was a result of their anti-Bush campaign. After releasing a handful of albums, they broke up again only to reunite. Enough already!
Number Four: Skinny Puppy. Despite a ton of lineup changes, Skinny Puppy are still regarded as the front runners in the industrial scene. Formed in Vancouver Canada in 1982, the group has been giving us some of the best industrial music for decades. From their self-released cassette, Back & Forth, to the highly acclaimed VIVIsectVI on which they dealt with everything from chemical warfare and rape to pollution and cocaine addiction, they have never been shy about stating their opinion. Huge supporters of animal right, VIVIsectVI was a call to action to cease experimenting on animal (mainly vivisection.)
At the front of the band were cEvin Key and Nivek Orge who masterminded the group's sound. With the EP Remission in '84 and the debut album Bites in '85, the pair began garnered a large cult following. Orge befriended Al Jourgensen and joined Ministry. Joergensen returned the favor by lending a hand to Skinny Puppy's fifth album, Rabies, lending guitar work and production. The album wasn't well received, but did include the track "Worlock" which sampled Charles Manson singing the Beatles song "Helter Skelter," which would produce more Skinny Puppy disciples.
The '90's brought even more attention to the band with the release of Too Dark Park and Last Rights. On the Too Dark Park tour, the band would test the boundaries of good taste by including the televised suicide of Budd Dwyer and nerve gas attacks from the Iran-Iraq war. Both discs found the group experimenting even further musically. By 1999, the pair had enough material to issue a comprehensive "greatest hits" compilation entitled The Singles Collect, but with a backlog of unreleased music, they were able to issue B-Sides Collect at the same time. Side projects kept the two apart and they were rarely seen together, but they have managed to record a few more albums. The latest, Weapon was released in 2013.
Number Three: Front Line Assembly. Another Canadian unit, Front Line Assembly mixes techno, dub and industrial. Brainchild of ex-Skinny Puppy member Bill Leeb, the band carved out their own unique style. With a heavy dose of percussion coupled with thrashing guitars and unruly vocals, FLA have become one of the most influential industrial bands to emerge out of the mid '80's.
After releasing an EP and involvement in a compilation called For Your Ears Only, FLA issued their debut, The Initial Command. The disc did nothing for the group even though it has been rereleased twice. The next project, State of Mind debuted to mixed reviews as FLA were compared to Cabaret Voltaire. The release of Corrosion was also met with mixed reviews. The band moved to Wax Trax! and actually received positive press for the album Gashed Senses & Crossfire. From there on out, the band could do no wrong as subsequent releases all found their place on the charts.
Caustic Grip was featured in the British magazine Melody Maker, which bestowed the album with both single and album of the week. The band had a good run throughout the 1990's and the millennium would find the band widening their audience. In 2012, the band abandoned the guitar and opted for an electronic sound which was more suited for the dance floor with the release of Echogenetic. They are currently in the studio recording Airmech.
Number Two: Marilyn Manson. Love 'em or hate 'em, Marilyn Manson is quite possibly the most successful band in the industrial scene. While they fuse industry with shades of glam, metal and shock rock, they are still very much an industrial band. Formed in 1989 by frontman Marilyn Manson and Berkowitz, the group found success early on with their theatrical live shows. Manson met Trent Reznor, and after showing the rock star some of his lyrics, Reznor suggested he start a band, and Manson eventually signed a record deal with Interscope Records.
While the group has been banned from performing in several states because of their anti-religion stance, this has only heightened their popularity. Originally called Marilyn Manson & the Spooked Kids, they drew from many influences including Bowie, Alice Cooper, Kiss and Ministry. Manson has sold an estimated 50 million albums. I first became acquainted with the band with their album Mechanical Animals, which forced me to examine their earlier work. While Portrait of an American Family and Smells Like Children paled in comparison to their third release, the albums did have their good moments such as "Get Your Gun," a cover of the Eurthymics' "Sweet Dreams," and the Patti Smith tune, "Rock N Roll N****r." The first in a trilogy, Antichrist Superstar was met with protest by the Christian Right. Deeply influenced by the David Bowie recording, Diamond Dogs, he entered the studio to record the second installment of the trilogy, Mechanical Animals. The disc's cover was controversial as it showed Manson as an androgynous extraterrestrial. The album contained many tasty tracks such as "Dope Show" and "I Don't Like the Drugs (But The Drugs Like Me), which were actually anti-drug anthems.
Finishing off the trilogy, they offered Holy Wood, which again drew protesters out in droves. While he was to release four more studio albums along with a "greatest hits" compilation, his star power was fading. His latest release, The Pale Emperor is an experiment as they incorporated a bluesy vibe. Personally, I feel it is their best work since Holy Wood.
Number One: Nine Inch Nails. While Nine Inch Nails have been mainstream since the mid '90's, they were once a cult band. Formed in 1988 by singer-songwriter, multi-instrumentalist, and producer Trent Reznor, the band became a part of the American fabric. While he would be inspired by Prince, his brand of music was far removed from the pop star. After opening for Skinny Puppy, Reznor struck out on his own to record Pretty Hate Machine. With heavy rotation of "Head Like a Hole" on MTV, the group was garnering positive press. Produced by fame produces Flood, the album was rough and ready. Flood would lend his hand until 1994. To support the album, Reznor toured with Peter Murphy and the Jesus and Mary Chain. The album spent thirteen weeks on Billboard while going platinum.
His follow-up, Broken, was another critical success and broaden his appeal. The follow-up would find mainstream success with The Downward Spiral entering the charts at number two as it housed the singles "March of the Pigs," "Closer," "Hurt" and "Piggy." The next project, The Fragile was a double album which debuted at number one on the Billboard Top 200. The 2000's started out with the ultimate compliment for Reznor as Johnny Cash recorded the song "Hurt" for his American IV disc. The video won a a Grammy.
With Teeth was released in 2002 and was praised by critics for Reznor's return to his classic sound. Subsequent albums continued to show growth throughout as Reznor's attention to detail was flawless. He began doing soundtrack work with the film The Social Network, which won a Golden Globe and an Oscar in 2010. The latest soundtrack he lent his expertise to was the film Gone Girl. In 2014, Nine Inch Nails was nominated for induction into the Rock and Roll Hall of Fame; they made the cut and will be inducted in 2015.