It has been said, blues had a baby and named it Rock 'n' Roll. Blues has always held a special place in my heart for it is the purest form of music to come out of America. I grew up with the blues as my father has been a blues singer for over 50 years. Sadly, there are only a handful of real blues artists recording today. While it would be impossible to name all the greats in the confines of ten, my picks are those who I feel made a major contribution to the blues. Additionally, I'm only naming singers. My picks do not include guitar players, that will come on another list.
Number Ten: John Mayall.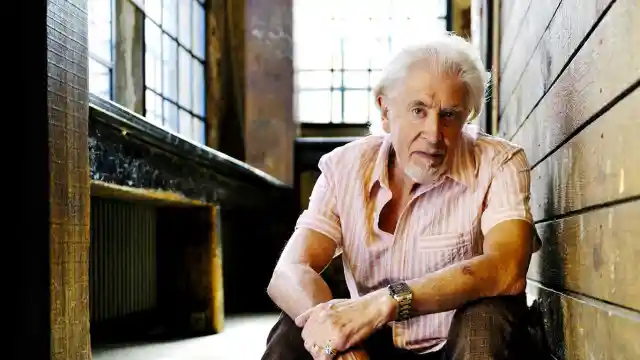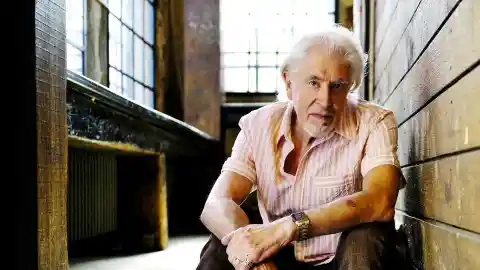 While John Mayall is the only white guy on my list, his contributions to the blues were massive as he gave us a couple of the greatest guitar players of all time – Peter Green and Eric Clapton. While his band, the Bluesbreakers, would go through lineup changes like socks, he always employed top notch players who were equally enthusiastic about the blues including Mick Fleetwood, Mick Taylor and Coco Montoya just to name a few. His first album with Clapton, Bluesbreakers with Eric Clapton, would prove to be a short lived collaboration. The album was filled with blues standards such as Otis Rush's "All Your Love," Freddie King's "Hide Away" and Little Walter's "It Ain't Right." Mayall threw in a few originals to balance things out. After Clapton left in '66, he was replaced by Green who would leave to join Fleetwood Mac who was replaced by Mick Taylor. During the Green and Taylor sessions, Mayall began relying less and less on covers and became a formidable songwriter. While it's been a revolving door of musicians, Mayall never sold out and has remained true to the blues – the real blues. Now, 81 years old, John released a new disc in 2014 entitled A Special Life. While he's still working in the same format of blues covers and original material, if it ain't broke, don't fix it.

Number Nine: Sonny Boy Williamson II.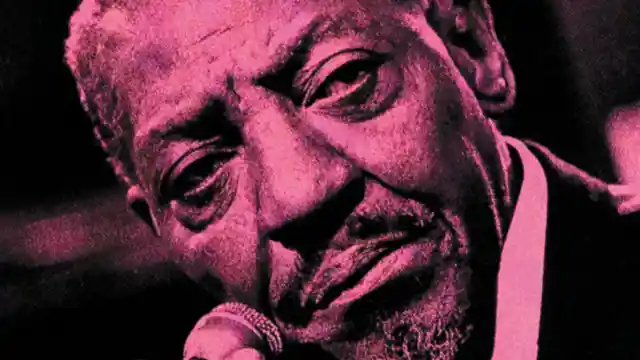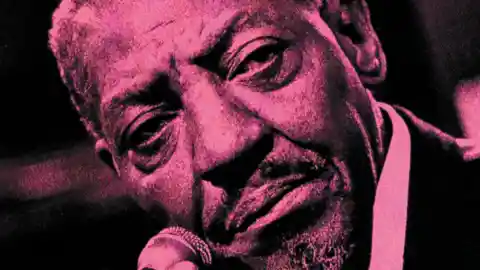 Alex Ford aka Sonny Boy Williamson, like so many black artists during this time, came out of the fields of Mississippi where he worked alongside his stepfather as a sharecropper. During the 1930s, he would travel around Mississippi and Arkansas where he found some of the greats such as Big Joe Williams, Elmore James and even the legendary Robert Johnson. Now going as Aleck Miller, he honed his act and developed his style. In 1941, he, along with Robert Lockwood Jr. was hired to play on the King Biscuit Time show. The sponsor of the show would bill Miller as Sonny Boy Williamson. While success would take awhile to achieve, in 1949, he relocated to Memphis to host a radio show where he lived with his sister and brother-in-law, Howlin' Wolf. After a brief stint as a trumpet session player, he moved to frontman and recorded over 70 songs for Çhess records, and in 1959 released his debut Down and Out Blues, which featured the track "Don't Start Me to Talkin'." The album featured many of the blues greats including, Muddy Waters, Otis Spann and Willie Dixon. With his laid back delivery and stellar master of the harp, the debut sold well. In the early '60s British artists were fixated on American blues, and during the American Folk Blues Tour of Europe, he was backed by the Yardbirds, which resulted in the 1965 release of Sonny Boy Williamson and the Yardbirds. His stint in Europe would be the highlight of his career. Sadly, we lost him only months after returning home. He left his mark and such tunes as,"Help Me," "Don't Start Me to Talkin'," "One Way Out" (later covered by the Allman Brothers) and "Bring It On Home" (later covered by Led Zeppelin) are forever etched in the souls of real blues fans.
Number Eight: Big Joe Turner.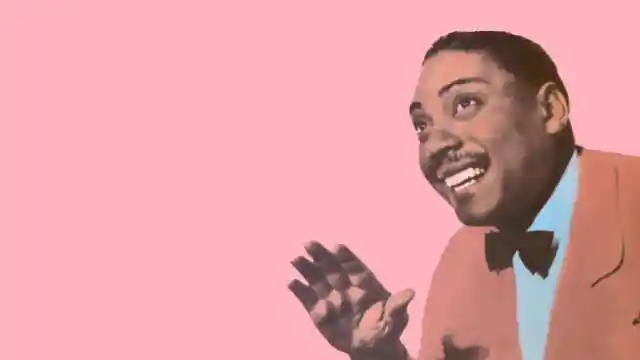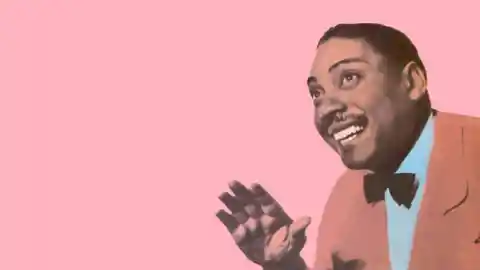 Standing 6'2″ and weighing over 300 lbs., Big Joe Turner would become a pioneer in blues and rock 'n' roll. Born in Kansas City, his career would span for an impressive seven decades. Before Turner would record his first album, he sang on the street corners for change before graduating to the clubs in his hometown. The Kingfish Club and the Sunset became regular gigs for Turner and his pianist Pete Johnson as they honed their act. In 1938, Turner and Johnson were invited to appear with Benny Goodman in New York, but returned to Kansas defeated. It would take two years before they would be discovered by John Hammond who asked the duo to return to New York to perform at a concert at Carnegie Hall. From there on out, Turner was a hot act as he played alongside the Count Basie Orchestra on a regular basis. However, the 1950s would prove to be his decade as he signed to Atlantic Records and released such hits as "Chains of Love," "Honey Hush," "Sweet Sixteen" and the chart breaking "Shake, Rattle and Roll" (which would later be recorded by Bill Haley and Elvis). While some of his tunes were deemed as too risqué for commercial radio, they were favorites of teenagers across the globe. While his popularity would wain in the states during the 1960s, it would flourish in the UK as bands were hankering for traditional blues from America. In 1987 he was inducted into the Rock and Roll Hall of Fame and the Blues Hall of Fame in 1983. Big Joe died at 74 in 1985 of heart failure, but his music as well as his influence lives on.

Number Seven: Howlin' Wolf.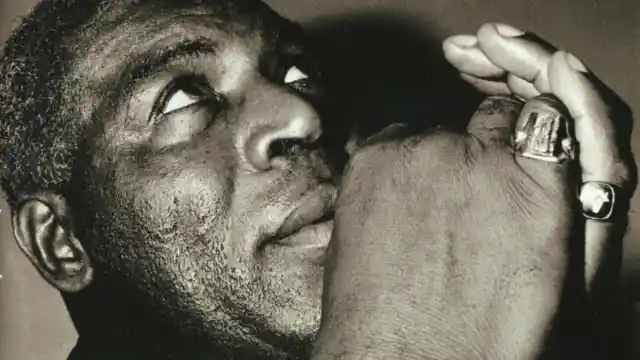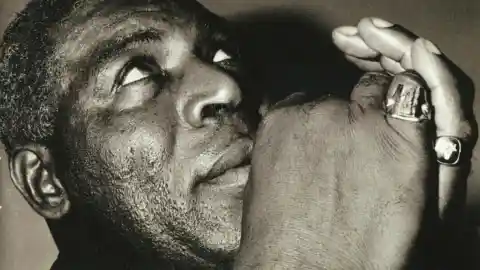 Howlin' Wolf was born Chester Burnett. Legend has it that he got his pseudo name from his grandfather. While he would be influenced by a bevy of blues artists, he modeled his master of the harmonica after Sonny Boy Williamson II. Following a two-year stint in the army, he returned home and put together a band, which included Junior Parker and Matt "Guitar" Murphy. The group would perform live at a local radio station in West Memphis. However, the 1950s would prove to give Burnett worldwide acclaim. In 1951 he recorded several songs for Sam Phillips including "How Many More Years" (which would be reworked by Led Zeppelin in '69) and "Moaning at Midnight." In '52 Burnett was signed to Chess and moved to Chicago. He convinced guitarist Hubert Sumlin to join him, and the hits began to roll out. Though he was becoming famous from his singles, he hadn't released an LP. With a compilation of singles, he offered up his first, Moanin' in the Moonlight. The 1960s found Burnett with multiple hits such as "Wang Dang Doodle," "Backdoor Man," "Little Red Rooster" and "Killing Floor." With the British Invasion in full swing, Howlin' Wolf found that kids were digging his music and appeared on ShinDig! in England as the Rolling Stones' special guest. Throughout the '60s, Burnett would enjoy a successful run with albums such as The London Howlin' Wolf Sessions on which he was joined by Eric Clapton, Steve Winwood, Bill Wyman and Charlie Watts. Chester Burnett has received several awards since his death in 1976 including, induction into the Grammy Hall of Fame and the Rock and Roll Hall of Fame.

Number Six: Bobby Bland.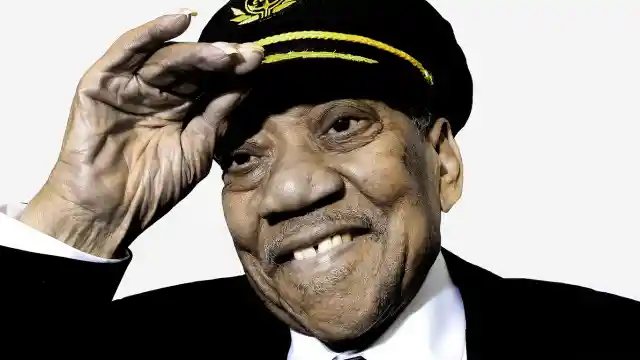 Often referred to as Bobby 'Blue' Bland, Robert Calvin Brooks mixed blues with soul and R&B for a unique sound that was his own. While he wasn't an overnight success, in 1955, he garnered attention with his first single and began touring with Junior Parker. It would take him a couple of years to find chart success with "Farther On Up the Road," which peaked at number one on the R&B charts. From there, Bland was a hit making machine with noteworthy singles such as "Cry Cry Cry," "I Pity the Fool" and the T-Bone Walker composition "Stormy Monday Blues." Although he never fully crossed over into the mainstream, he put his mark on the blues scene. Bland, unlike his contemporaries, was a crooner who wasn't afraid to use strings on his tunes. Often referred to as the "Sinatra of the Blues," his soulful voice and cool as a cucumber demeanor made him one of the classiest acts in blues. He achieved 23 top ten hits on Billboard's R&B charts and many awards for his contributions to music including, induction into the Blues Hall of Fame, the Rock and Roll Hall of Fame and the Grammy Lifetime Achievement award. Bobby never stopped working until his death in 2013 at the age of 83.

Number Five: Willie Dixon.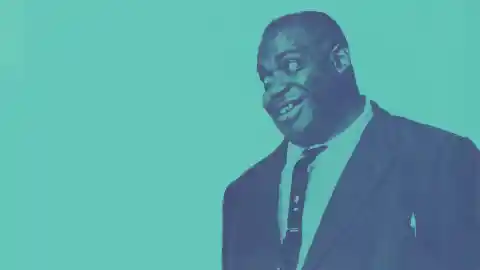 While he played the upright bass, sang and played guitar, Willie Dixon is probably known best for his songs. Dixon was born in Mississippi, but he hightailed for Chicago in 1936 to become a boxer. After only four fights, he quit and formed a band called the Five Breezes. With a mix of jazz and blues, the group had moderate success. When he signed to Chess records in 1951, he did so as a producer, session player, and in-house songwriter. He churned out some of the most popular blues tunes ever including "You Shook Me," "Hoochie Coochie Man," " I Just Wanna Make Love to You," "Little Red Rooster," "My Babe" and "Spoonful." And everyone recorded his songs. From blues greats such as Muddy Waters, Howlin' Wolf and Otis Rush to British groups such as Led Zeppelin, Cream, the Yardbirds and the Rolling Stones. Trouble started when Led Zeppelin recorded the track "Whole Lotta Love" and interjected a line from one of Dixon's songs, "You need love," and the band's cover of "Bring It On Home," which they credited to themselves. They settled out of court for an undisclosed amount. With his legacy firmly in place, he received many awards including, the Rock and Roll Hall of Fame and the Chicago Blues Hall of Fame.

Number Four: James Cotton.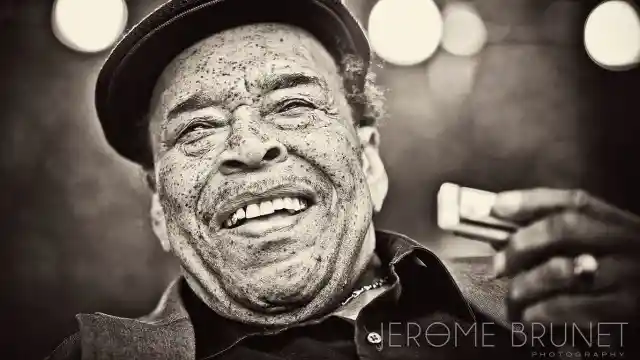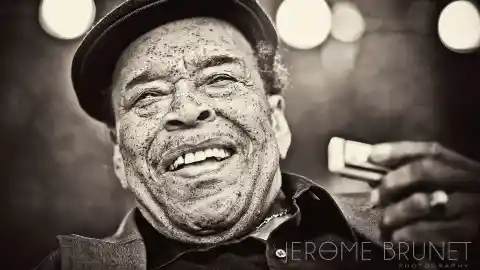 Originally a drummer, James Cotton switched to harmonica early on. This coupled with his unique vocals have made him one of the most celebrated blues men in history. He first made his bones playing harp with Howlin' Wolf and then shared the spotlight with fellow harp player Little Walter in the Muddy Waters Band. Throughout the years, he has played with the likes of Big Mamma Thornton, Gregg Allman, Otis Spann and Freddie King just to name a few. In '65 he founded the band, The Jimmy Cotton Blues Quartet, where he used pianist Otis Spann to record while he continued to tour with Waters. Upon leaving the band, Cotton would tour with Janis Joplin while he tackled a solo career. The James Cotton Blues Band was formed in 1967, and while they would perform covers from the '50s and '60s, the incorporation of a horn section made them unique. By the 1970s, Cotton was on a roll as he released several albums on Buddah Records and was nominated for a Grammy for his part on Muddy Waters' Hard Again. The 1980s found James on Alligator Records where he received another Grammy nod for Live from Chicago: Mr. Superharp Himself! and yet again for Take Me Back on Blind Pig Records. He would eventually win the coveted award in 1996 for Deep in the Blues. In 2006, he was inducted into the Blues Hall of Fame. Now, at age 79, James Cotton is still touring and recording and has been a featured guest on many projects.
Number Three: Son House.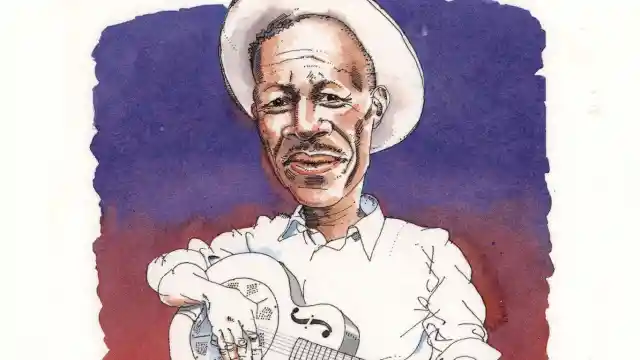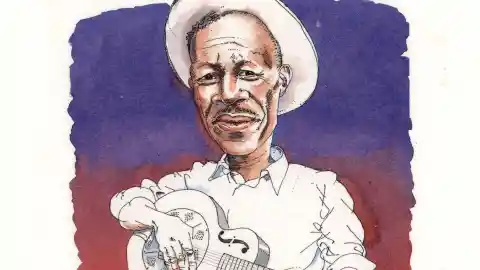 While he was an accomplished slide guitarist, Edward James "Son" House was known best for his soulful voice and emotional delivery often singing a Cappella with only his hands clapping. The one-time preacher/pastor left his post at 25 to pursue his musical career. In 1927 he heard a sound that would change his life and music forever – the bottle neck guitar which he would soon master. The quartet of James McCoy, Willie Wilson and Frank Hoskins would gig on a regular basis. James McCoy taught House two songs which would become staples in his repertoire, "My Black Mama" and "Preachin' the Blues." He spent a couple years in prison after allegedly killing a man in self defense, and while he got 15 years, he would only be incarcerated for 2. Upon his release, he relocated to Lulu, Mississippi where he befriended Charles Paxton and Willie Brown, two musicians who dominated the local blues scene. After failing to record a hit for Paramount Records, House wouldn't enter the studio for 35 years. By 1964, Son House had been retired from the music scene for years, but little did he know that his music was back in vogue and was invited to play at the Newport Folk Festival as well as the New York Folk Festival in 1964. He then went on an extensive tour in Europe as a part of the American Folk Festival with Skip James and Bukka White. Alan Wilson of Canned Heat was a huge fan of House and played with the Delta Blues master, which resulted in the album John the Revelator: The 1970 London Sessions. Son House actually had two careers in the span of six decades but retired again in 1974. He moved to Detroit where he would live out the rest of his life.

Number Two: R.L. Burnside.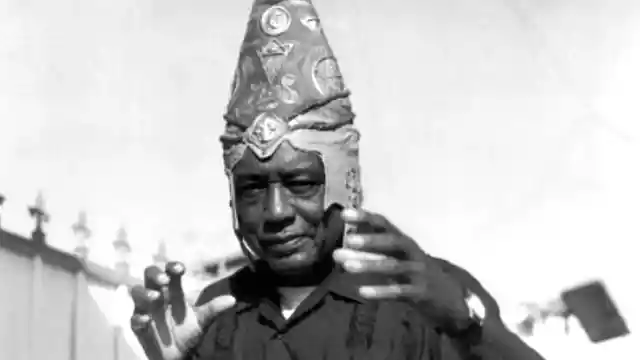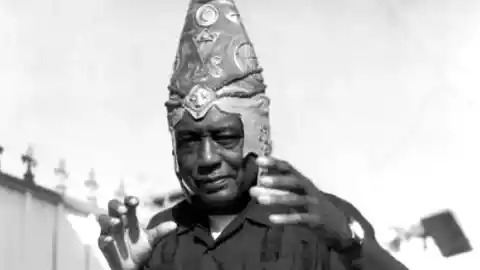 While R.L. Burnside played music for most of his adult life, he was relatively unknown until the 1990s. Hailing from the crops in Mississippi, Burnside moved to Chicago with the hopes of better employment opportunities, but returned to Mississippi. Burnside shot and killed a man in a dice game in 1959 and was incarcerated for a number of years. When he returned to Mississippi, he began jamming with Ranie Burnette and Jesse Vortis as well as Mississippi Fred McDowell who taught him how to play guitar. His early recordings came out in the '60s, but were vastly ignored. It wasn't until the 1990s when he would be rediscovered and signed to Fat Possum Records. Jon Spencer of the Jon Spencer Blues Explosion recognized Burnside as an underestimated icon of the blues and began recording with him. Their first collaboration was the much celebrated An Ass Pocket of Whiskey, which introduced Burnside to a new generation. Unlike his earlier work, the album was rambunctious and electric as Jon cranked up the amps and added his signature distortion to each track. After the death of his longtime friend and label mate, Junior Kimbrough, Burnside ceased recording for Fat Possum. However, with a backlog of material, the label would go on to release reworked versions of the blues man's music. The series of albums were remixed for a techno and hip-hop audience. While reviews were somewhat mixed, the albums sold well. With his health in decline, R.L. Burnside died in 2005 at the age of 79. However, his legacy lives on.

Number One: Robert Johnson.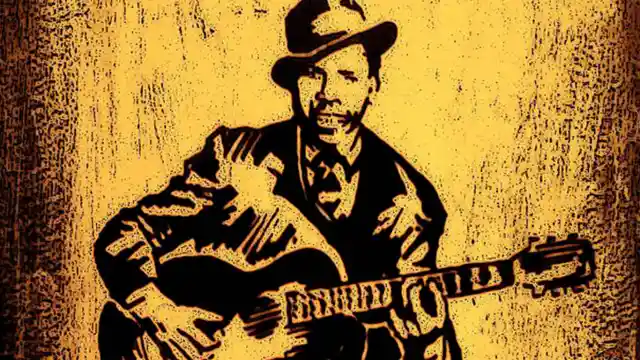 Legend has it that Robert Johnson sold his soul to the devil at the crossroads to obtain success. In his short life, Johnson wrote and recorded songs that would go on to influence generations. Though he wasn't recognized until long after his death in 1928 at 27 years old, he would prove to have an affect on the likes of Eric Clapton who called him "the most important blues singer that ever lived." Eric wasn't alone. Robert Plant said, "we all owe our existence to Robert Johnson in some way." More than a singer, he wrote some of the most enduring songs ever recorded including "Dust My Broom," "Sweet Home Chicago," "Cross a Road Blues" and "Walking Blues." However, it wasn't until after his recording were reissued in 1961 that he found the recognition he deserved. Especially in England, where blues was making young Brits salivate. The Rolling Stones were especially enamored with Johnson, and it showed in their early work. As a guitarist, he would influence Jimi Hendrix, Keith Richards, Jimmy Page and, of course, Clapton. In 2006, Johnson was awarded a lifetime achievement award. And his influence is still going strong as a new crop of blues musicians are examining his work.