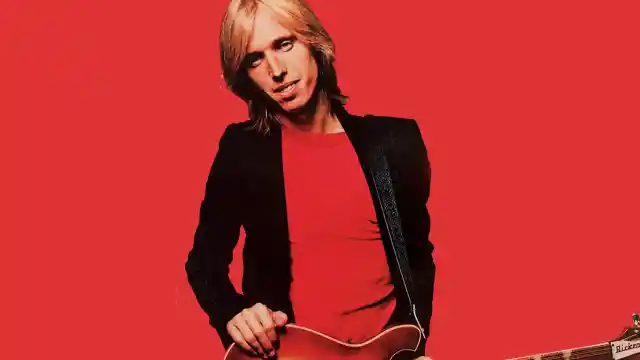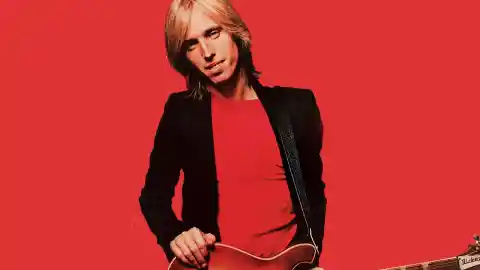 Some artists make their music videos into an art form. Here is a list of five artists/bands whose music videos tend to symbolize something, tell a story or simply provide good entertainment.
Number Five: Metallica. Metallica has created nine studio albums, and their music videos tend to closely examine the darker side of the human condition and experience. "One," off of the band's 1988 album, …And Justice for All, depicts a World War I soldier who loses all his limbs in war and is left to die, interlaced with scenes from the 1971 movie, Johnny Got His Gun. The video was directed by Michael Salomon and was shot in black and white.
"Enter Sandman," off of the band's 1991 album Metallica, is a nightmarish lullaby, and the video, directed by Wayne Isham, does a good job of depicting this. In this video, the young boy dreams of all the fears in his subconscious, including being chased by an unknown assailant in a truck, being smothered by snakes and fear of heights.
The music video for "The Unforgiven," off of their 1991 album, was shot in black and white and depicts a boy in captivity, who remains carving in a stone room until he is an old man. When a window finally appears, the old man drops his locket out the window and then lays down to die. Metallica did a cover of Bob Seger's "Turn the Page" for their compilation album, Garage Inc; the video depicts the unfortunate fate of a single mother who has to turn to prostitution in order to take care of her kid.
Number Four: The Smashing Pumpkins. The Smashing Pumpkins have created eight studio albums over the course of their career, and some of their most infamous videos came from the 90s decade. The music video for "Today," off of the band's 1993 album Siamese Dream, was directed by Stéphane Sednaoui, was shot with low quality equipment and was inspired by a memory Billy Corgan had. The video portrays Billy Corgan as an ice cream truck driver, driving through the desert while couples make love; on the way Corgan picks up fellow band members, and they paint the truck and each other. The music video for "Rocket," another track off of Siamese Dream, was directed by Jonathan Dayton and Valerie Faris, and features a set of children who build a rocket ship in order to travel to the planet where the Smashing Pumpkins are playing.
The music video for "Tonight, Tonight," off of 1995's Mellon Collie and the Infinite Sadness, was another video directed by Dayton and Faris, which won six awards in 1996 at the MTV Video Music Awards. Inspired by silent films, the video portrays a couple boarding an aircraft to the moon, where they encounter alien-like creatures which they destroy with their umbrellas, along with an underwater adventure where Poseidon puts on a show for them.
"Thirty-Three," off of the same album, is the first music video from the band which takes on the literal interpretation of the lyrics; however, the images that accompany each lyric are surreal and beautiful. For example, when Corgan sings, "I know I can't be late," we see a scene reminiscent of Alice in Wonderland, while when he sings "but in the same old haunts I still find my friends," we see a group of young children sitting on a porch. The music video for "1979," off the same album, depicts a day in the life of suburban teenagers; in 1996 it won the award for Best Alternative Video at the MTV Video Music Awards.
The music video for "Perfect," off of 1998's Adore, is a sequel to "1979" and contains most of the same actors; the video depicts the kids grown up, facing issues like pregnancy, crime and employment. The video for "Stand Inside Your Love," off of 2000's Machina/The Machines of God, is shot in black and white and is based off of illustrations by Aubrey Beardsley; specifically the video's concept came from the story Salome by Oscar Wilde.
The music video for "Try, Try, Try," off of Machina/The Machines of God, is based off of the short film Try by Jonas Åkerlund. The video depicts a drug-addicted couple in love, who makes ends meet by stealing and prostitution; the girl ends up getting pregnant, and after she shoots up heroin, she has a vision of the cookie-cutter, happy family life that she once thought was possible. This video is brilliant in portraying how the American Dream does not exist.
Number Three: Guns N' Roses. Guns N' Roses has created six studio albums over the course of their career. "Welcome to the Jungle" is a track off of the band's 1987 album, Appetite for Destruction. Most of the video depicts the band performing live, while being interlaced with scenes of Axel watching violent events on TV; Alan Niven (the band's manager at the time,) said in a magazine interview that while making the video he was inspired by films like A Clockwork Orange and Midnight Cowboy. (A side note- While the video for "Sweet Child O' Mine" features clips of the band rehearsing, Axel's original idea was to depict drug trafficking.)
The band began to get more cinematic with their videos in the creation of albums Use Your Illusion I and Use Your Illusion II (both released in 1991.) Specifically there is an Illusions trilogy of videos, consisting of the songs "Don't Cry," "November Rain" and "Estranged," all of which deal with troubled relationships. "Don't Cry" portrays a troubled relationship between Axel and his then-current girlfriend Stephanie Seymour, along with images of Axel in a psych ward, Axel drowning and Axel's grave site; these images signify the inner demons Axel was fighting. At the end of the video, a baby emerges from a black-water bathtub, representing rebirth (a side note- Blind Melon's Shannon Hoon was featured on back-up vocals for "Don't Cry," as well as being in the video.)
"November Rain," popularly considered the second video in the Illusions trilogy, depicts Axel getting married, then at the wedding reception when it starts to rain, we see scenes of Axel's wife's funeral; images of a crucifix and a lone church in the middle of the desert could represent the idea that marriage is somehow related to death, while some speculate that Axel's wife killed herself, as certain scenes in the video show her looking unsure of her decision to get married.
"Estranged," off of Use Your Illusion II, is considered to be the third video in the trilogy. Running for almost ten minutes, the most prominent scene in the video is when Axel jumps off a ship and starts to drown, but is saved by dolphins; at the time Axel had broken up with his girlfriend, and the video does a good job of portraying these feelings of separation and loneliness. Perhaps most telling is that at the beginning of the video we see the definition for illusion, and at the end we see the definition for disillusionment; perhaps suggesting that we shouldn't live in our lives in either state.
Number Two: Aerosmith. Aerosmith has produced fifteen studio albums since their debut in 1973. They are known for making music videos which tell a story, with their videos often featuring young versions of celebrities. "Sweet Emotion," off of 1975's Toys in the Attic, portrays a conversation between a 26-year-old attorney and a phone sex operator; by the end of the video however, we discover the sexy phone sex lady is an overweight women with a baby and the boy is a teenager.
"Janie's Got a Gun," off of 1989's Pump, tells the story of a victim of incest who later kills her father; the video stars Kristin Dattilo, Lesley Ann Warren and Nicholas Guest, and was directed by later film director David Fincher. "Hole in My Soul," off of 1997's Nine Lives, tells the story of a nerdy, lonely high school boy who tries to clone the perfect woman, but the experiment fails; in the end he realizes the perfect girl has been in front of him the whole time. The video stars Branden Williams, Alexandra Holden, Seann William Scott and Eva Mendes. "Jaded," a track off of the band's 2001 album Just Push Play, features a girl (Mila Kunis) who Is detached from reality until she enters a forest and sheds a tear.
Probably the most popular Aerosmith music videos come from their 1993 album, Get a Grip. "Livin' On the Edge" features the band playing with Steven Tyler in various costumes (one of them being half-painted black while naked,) as well as scenes of vandalism and violence; it also features actor Edward Furlong. "Cryin'" tells the story of a girl (Alicia Silverstone) who catches her boyfriend (Stephen Dorff) cheating; she then goes through a defiant stage, which includes getting her belly button pierced. The video ends with the girl standing on the ledge of a highway, with her former boyfriend trying to coax her down, when she jumps; he realizes she was attached to a rope while she gives him the middle finger (a side note- the video also features a young Josh Holloway [Lost].)
"Crazy" tells the story of two schoolgirls (Alicia Silverstone and Liv Tyler) who skip class and have several adventures that involve them getting away with stuff because of their good looks. "Amazing" portrays two people (Alicia Silverstone and Jason London) playing in the world of virtual reality; in this world, they ride a motorcycle, skydive, and get on board a biplane. The video does an interesting job of contrasting old-fashioned and modern technology.
Number One: Tom Petty (and the Heartbreakers). Tom Petty is a classic rock artist who's produced three solo studio albums and thirteen albums with the Heartbreakers. He is known for creating some of the most visually unique music videos. "Runnin' Down a Dream," off of Tom Petty's 1989 album Full Moon Fever, begins with Petty opening a book like he's about to tell a story- this would be a trademark in most of his videos. The video then goes on to show a black and white cartoon of Petty, surrounded by bizarre situations we would encounter in dreams.
"You Don't Know How it Feels," off of 1994's Wildflowers, features a close-up of Petty with guitar and harmonica on a spinning platform; in the background we see an array of circus performers, lovers robbing a bank, people watering live flowers, a shooting range and an apparent transvestite. "You Got Lucky," off of 1982's Long After Dark, portrays Petty and the Heartbreakers dressed as primitive cowboys, who come across a warehouse filled with modern technology- similar to the Mad Max films.
"Don't Come Around Here No More," off of 1985's Southern Accents, was a collaboration between Tom Petty and Dave Stewart (Eurythmics); the video has a memorable Alice in Wonderland theme, with Alice being eaten as cake by the band at the end. "Into the Great Wide Open," off of the 1991 album of the same name, tells the story of Eddie (played by Johnny Depp,) a runaway-turned-rockstar who is ultimately "a rebel without a clue" (Faye Dunaway also stars in the video.) "Mary Jane's Last Dance," which first appeared on the band's 1993 album Greatest Hits, features Tom Petty taking a dead Kim Basinger out of the morgue, where he dances and has dinner with her before dropping her body in the ocean; at the end of the video, she opens her eyes.