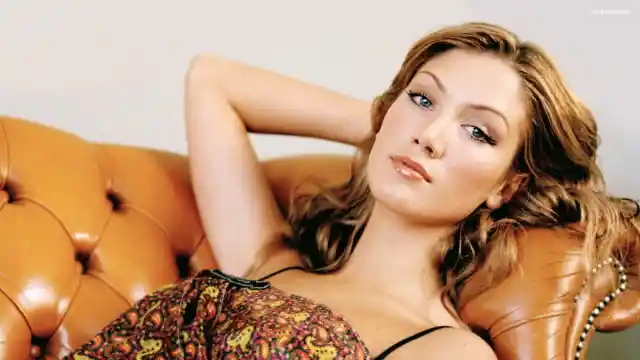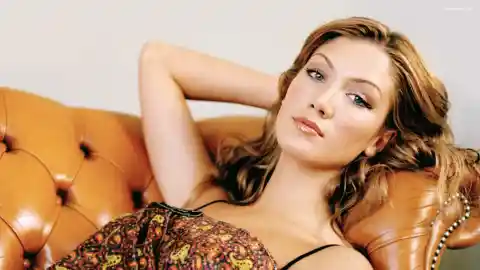 Music wise, it was good be an Aussie teen in the noughties. We were exiting the era of skin-tight neon, venturing into baggy skater-chick jeans, and moving forward into heart-pounding electro beats. While there were many cringeworthy moments (let's not talk about those early reality TV competitions), there were many more songs that made us step back and realize we have some of the best talent in the world. From 2000-2009, here are my picks for the top five Australian tracks that were quintessential to the noughties.
Number Five: "Strawberry Kisses" by Nikki Webster. She soared into Australia's hearts wearing a sweet pink dress at the Sydney Olympic Opening Ceremony, and at 13 years old scored herself a record deal with Gotham (remember when that was around? Ah, good times). "Strawberry Kisses" was Webster's breakout hit, and the animated video on a spaceship was the G rated version of Britney's "Baby…One More Time." Peaking at #2 on the ARIA charts in 2001, you'd be hard pressed not to find a twenty something Australian who can't repeat this song to you, word for word.
Number Four: "Can't Get You Out of My Head" by Kylie Minogue. Kylie dominated the noughties with her collection of dance anthems, and the Aussie sweetheart continued to set herself apart as the queen of pop with the song, "Can't Get You Out of My Head." Then there was "Slow," "Love at First Sight," and "Spinning Around," just to name a few more.
Number Three: "Scar" by Missy Higgins. The endearing singer/songwriter with a sweet pixie cut plays the piano like no one's business, and her breakout hit "Scar" was a kick butt anthem for heartbroken lovers everywhere. Australia flocked to Missy Higgins, and a decade later she's still making sweet music with latest album Oz.
Number Two: "Angels Brought Me Here" by Guy Sebastian. Once upon a time there was a little TV show called Australian Idol, and a strange looking dude with an afro walked onto our screens and began his journey dominating the Australian charts. Sebastian's winning single, "Angels Brought Me Here," was the fastest selling Australian single of all time. To this day, it still remains one of the most memorable tracks of the era.
Number One: "Born To Try" by Delta Goodrem. In 2002, we met 18 year old Sydneysider Delta Goodrem, and the landscape of Aussie music changed forever. Her debut album Innocent Eyes was the highest selling album in Australian music history selling 1.2 million copies in Australia from 2003-2010, and it spawned five singles, including her breakout hit "Born To Try." If you don't own a copy of this, then you were clearly out of the country during the 00's because this is definitive to the noughties.
Because there are so many stand out (or at least memorable) tracks from Aussies during the 00's, here are a few honorable mentions: "Poison" by Bardot, "4-Eva" by The Veronicas. "Black Betty" by Spiderbait. "Straight Lines" by Silverchair. "Are You Gonna Be My Girl?" by Jet and "Not Pretty Enough" by Kasey Chambers. What would you add to the list?