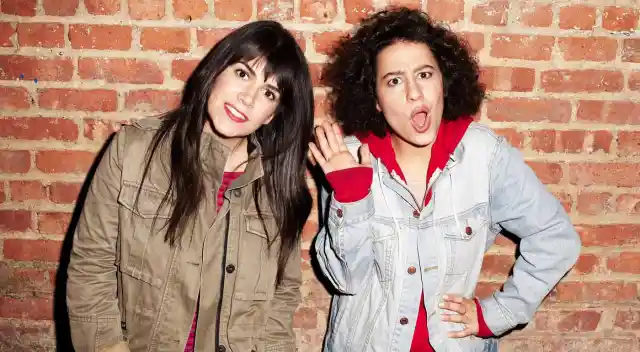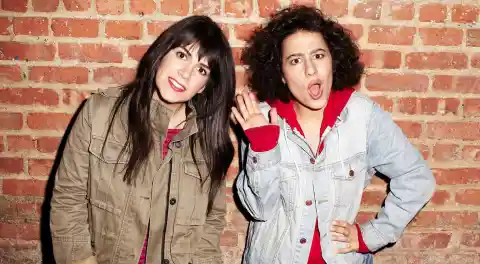 Don't lie. We all have a TV character who we wish would materialize, become our BFF and take us out on a fro-yo date. Here are our nine favorite female TV characters you've probably considered to be new bestie material.
Number Nine: Olivia Pope, Scandal. Seriously, though, how cool would it be to have hardcore, white-hat-wearing, Olivia Pope on speed-dial? If this lady can fix the messiest scandals of D.C.'s elite, surely she could be of some help when a drunken text slips past your filter of good judgment. Plus, think of all the juicy gossip she could spill about White House personnel.
Number Eight: Mindy Lahiri, The Mindy Project. A smart girl who can indulge in the superficial things in life is alright with us. Not only could this M.D. diagnose your weird pathologies, she's also the ideal friend to call when you just want to gossip, eat pizza and watch Netflix.
Number Seven: Hilary Banks, Fresh Prince of Bel-Air. Yeah, the fresh prince's Cali girl cousin is crazy shallow and a little ditzy, but her wardrobe is to die for, which means your wardrobe would be too. Can you say on fleek?
Number Six: Kimmy Schmidt, Unbreakable Kimmy Schmidt. It might be a struggle explaining every single cultural reference you use to this former bunker girl, but her innocence and pollyannish optimism is refreshing enough to remind you how simple life should be.
Number Five: Leslie Knope, Parks and Recreation. This quirky councilwoman never takes no for an answer, and her can-do attitude is just the kind of energy anyone going through a quarter-life crisis needs around them. Her blind ambition is perfect for when you need to buckle down and draft a proposal for getting your life together.
Number Four: April Ludgate, Parks and Recreation. She hates almost everyone and everything, and her dark sense of humor isn't for the sensitive-hearted, but she's probably the best pranking/scheming partner you could ask for. Plus if given the choice, it'd be best to be on this girl's good side.
Number Three: Cookie Lyon, Empire. Everyone needs a friend who can encourage them and hand them their ass in the same beat. This former jail-bird and momma bear's love is as fierce as her ire, but her frankness and loyalty are well worth the occasional verbal abuse.
Number Two: Fat Amy, Pitch Perfect. The wisdom this girl could impart would be invaluable. She has killer confidence, can sing her heart out, and could probably teach you a thing or two about how to juggle multiple boyfriends at once.
Number One: Abby and Ilana, Broad City. It's shenanigans upon shenanigans with these two. These New York City babes make the millennial struggle look like one big adventure. Plus, they're the perfect friends to have when you need to have a good time on a budget, because we all know that rich friends are the worst – when they're not paying.