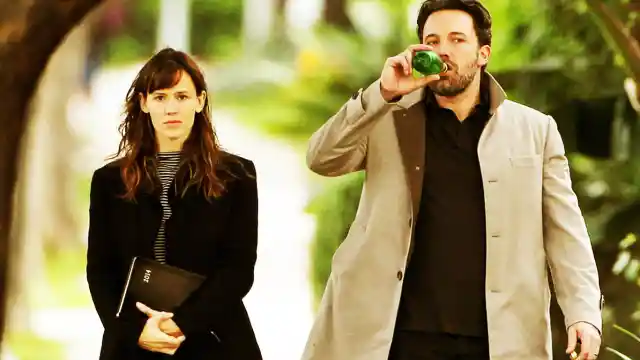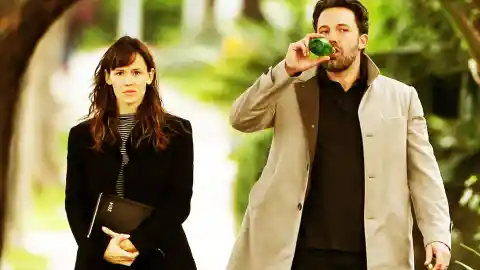 Breakups are never easy, and I'm sure it's a lot worse when you're a celebrity. For starters, your breakup will be broadcast all over the world. Secondly, you get asked about that person all the time. Finally, it's hard to escape an ex when he or she is also famous. I can't imagine watching television or reading a magazine, and my ex suddenly appears on the page or screen. With that in mind, here are the seven most shocking celebrity breakups of 2015 so far.
Number One: Ben Affleck and Jennifer Garner. Affleck and Garner married in 2005 and announced their separation this year. The actor is currently being accused of having an affair with the couple's nanny. Affleck has vehemently denied the nanny allegations.
Number Two: Blake Shelton and Miranda Lambert. Country music's golden couple announced their split this year after four years of marriage. Shelton and Lambert have been accused of being unfaithful during their marriage. For now, they are both trying to focus on their careers; Shelton recently returned to the set of The Voice to tape Season 9.
Number Three: Gavin Rossdale and Gwen Stefani. Rossdale and Stefani have been married since 2002, and they have three children together. The couple has been together for nearly 20 years, 13 years of which was as a married couple. They have been very quiet about their split, but Stefani returned to The Voice this week to begin taping for the upcoming season. Stefani, just like her co-star Blake Shelton, returned without her wedding ring. I hope this won't spark allegations that The Voice is cursed.
Number Four: Scott Disick and Kourtney Kardashian. While their split wasn't exactly a shock, it's probably more shocking that they haven't gotten back together yet. Disick and Kardashian have had an off-and-on seven-year relationship, but she always takes him back. Disick has been accused of cheating, and so that may be enough to finally close the door on their relationship.
Number Five: Big Sean and Ariana Grande. Big Sean and Ariana Grande seemed very happy together. Even though it was surprising they were an item, the two artists made a very cute couple. Some reports suggest they had a pretty nasty break-up, and the rapper has no interest in speaking to Grande ever again. According to reports, Big Sean thinks the pop darling is immature and selfish.
Number Six: Zayn Malik and Perrie Edwards. The pop singers got engaged two years ago, and it seemed like a match made in heaven. "A match made in heaven" may be a stretch, but they're both young, talented, and sexy. Either way, it appeared the couple was on their way to the altar after Edwards addressed their wedding plans again this past June. However, after their split, Malik even went so far as to commit the ultimate break-up sin: unfollowing Edwards on social media!
Number Seven: Sean Penn and Charlize Theron. Rumor has it that Theron was the one who broke off her engagement to Penn. The Hollywood couple had been together for about a year and a half. They had known each other for nearly 20-years before they decided to be more than just friends, so this comes as quite the surprise.