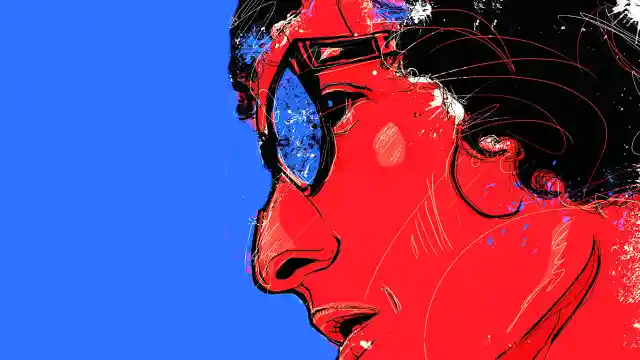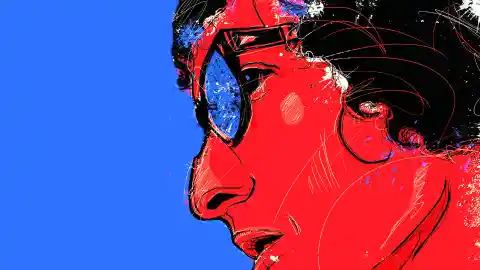 The tracks on this list range from the years 1970 to 2013. They don't have a lot in common other than the fact they're worthy of a throwback.
Number Five: "Riptide" by Vance Joy. First released back in 2013 as a track off his debut EP, God Loves You When You're Dancing, this one is hardly a throwback, but it made the list because it's one of those tunes you can't stop humming to yourself, no matter how many months ago you heard the song. The Australian singer-songwriter has released sixteen other tracks, but mostly everyone knows him for this upbeat, feel-good tune.
I'll leave you with a few tidbits about the lyrics. There's a verse that goes, "There's this movie that I think you'll like / This guy decides to quit his job and heads to New York City / This cowboy's running from himself / And she's been living on the highest shelf." The movie he's referring to is the 1969 flick Midnight Cowboy. Also, the title of the song is about the type of wave, but it's also about this motel called Riptide in Australia that Joy and his family would stay at when he was a kid.
Number Four: "Diamonds on the Soles of Her Shoes" by Paul Simon. In 1985, Paul Simon travelled to South Africa and recorded with local musicians. When he returned to the US the following year, he released Graceland. He had a Saturday Night Live Performance scheduled for May of that year so he invited one of the South African groups he had worked with to come perform with him. They ended up recording the final track with him as well and the result is a trance-like song that makes you want to dance, sing and be entangled in a similarly unlikely romance.
Number Three: "I Wonder" by Sixto Rodriguez. Rodriguez is the musician whom the documentary Searching for Sugar Man is about. The story behind the singer and the subsequent documentary is that Rodriguez though raised in Detroit, Michigan, found his largest fan base in South Africa in the 1970s. Many of his songs became an integral part of the anti-Apartheid movement there. This all adds up except for the fact that Rodriguez had no idea that anyone in South Africa had even heard of him. The documentary explains it all.
Rodriguez first released "I Wonder" back in 1970 on his first album Cold Fact. The song starts with these lines. "I wonder how many times you've been had / And I wonder how many plans have gone bad / I wonder how many times you had sex / I wonder do you know who'll be next." Rodriguez comes off as nostalgic and vulnerable, even though you can't quite follow a storyline.
Number Two: "Wildflowers" by Tom Petty. Petty has written some incredible songs about standing up for himself, about the changing music industry and about falling out of love and moving on, but it's refreshing to see a purely sweet side of him. Released in 1994, everything in this song, from Petty's strumming to his tone, are gentle. This song just has a peaceful, soothing quality.
Number One: "Simple Twist of Fate" by Bob Dylan. This track is off Dylan's 1975 album, Blood on the Tracks, which many consider to be his finest work. I won't attempt to interpret what Bob Dylan meant by a particular song because that's a futile effort, but I will say that to me, this song perfectly captures the way people come together and inevitably fall apart. He takes you on that journey without explicitly saying much; he just paints a picture of these two people who are together for a moment and then drift into their separate worlds and he somehow puts you right there with them.