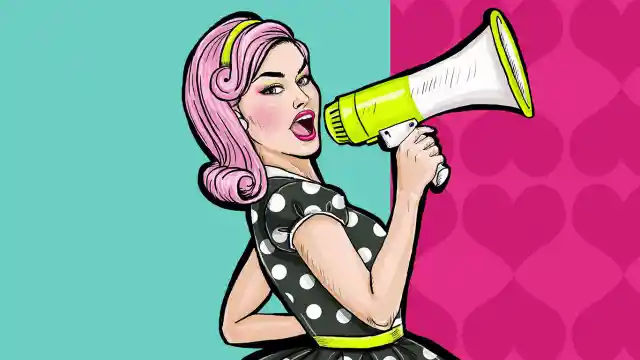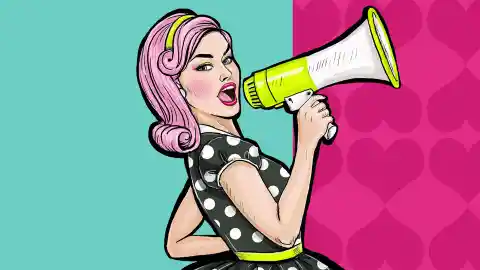 "Walking down the street / and you hear that heavy beat." That heavy beat will most probably be coming from one of the many street performers out there. There's so much talent in the world today, especially those of the musical variety, and they come from all different backgrounds. There are homeless men singing to get through. There are local bands trying to share their music to the world. And then there are students, still figuring out their own metaphorical voice. When these talents meet as they're trying to make it out on the streets, sweet improvised magic happens. Below are a handful of documentations of said musical magic happening.
Number Five: Homeless Man Singing Competition. Featured in the video is the homeless man turned YouTube sensation, No Cash, a shirtless young man who challenges him into a sing-off, and an audience of curious onlookers. It starts with No Cash trying to catch the attention of two attractive, young ladies, reeling them in with his tagline of 'Will SANG for food'. The young man walks in with a friend trying to divert the attention of the two ladies towards him instead. This sets into motion an impromptu singing competition that made for one hell of a street performance. No Cash ends up winning the crowd over with an original composition about his childhood crushes, sending even his shirtless challenger in admiration of his huge talent.
Number Four: Homeless Irish Rapper Jams with Keywest. Keywest is an Irish pop/rock band from Dublin. With Andrew Kavanagh on lead vocal, Andrew Glover on guitar and keys, Sam Marder on bass, James Lock on lead guitar, and Harry Sullivan on drums, the band makes for a total of five members. On this video, however, we are only graced with Harry Sullivan on the cajón and Andrew Glover on guitar. The two play on the background as they feature the infamous homeless rapper of Grafton Street. The rapper known by some as Tommy is pretty popular to the residents of the street. He is said to rap daily, with his lyrics usually focused on homelessness, drugs, and welfare. With this video as proof, there is no denying of the man's raw talent. And with the help of Keywest, he successfully conveys to his listeners how even the homeless are human too.
Number Three: Homeless Man Joins Carlos Whittaker. The man behind the camera perfectly describes the situation. "We're shooting Carlos' EPK, and he's singing his song called 'God of Second Chances'. And a homeless man just came down and started kneeling and crying to the song." Soon after this cooperatively descriptive commentary, the aforementioned homeless man begins to sing, freestyling his own contribution to the song. The man playing the guitar, singer-songwriter Carlos Whittaker, takes a minute and begins to sincerely collaborate with the homeless man whose name we later find out to be Danny. The outcome is a unique remix of Whittaker's original featuring lyrics filled the heart, and an emotionally charged number from a most unexpected duo.
https://www.youtube.com/watch?v=tjjNu1nj0lc
Number Two: Sax Battle in NYC Subway. From one challenge to the next. The following video tells the classic tale of two strangers on the train finding connection through the power circumstance and song. Viewers are thrown into the NYC Subway scene with a musician already playing in the background. There's a guy in black skinny jeans and a heather gray shirt going at it with his sax. The camera turns, and we see the challenger in red pants and a getting ready, preparing his own instrument. The guy in red pants gets up, starts marching over to the other musician, playing in tune to the latter's rendition of Billie Jean. The other passengers' cheering amps up, surprised and entertained as the showdown gradually turns into an improvised duet of epic subway proportions. The video was posted way back in March 2013, but it's still a nice reminder that some good can come out of the rabbit hole that the NYC subway tends to be.
https://www.youtube.com/watch?v=zzA2oJtRX5s
Number One: Three Random Guys Sing Together. Sometimes you really just don't know what's going to happen, especially while on your way to the Kroger in Irving. For Texan musician Jesse Rya, he didn't know that he would find harmony. The singer-songwriter started things off with his regular act, singing a song solo, minding his own business in front of the supermarket. And then, we see Howard Mullins (the man in blue) gather up the courage to join in with a spontaneous accompaniment. Further into the video, when the first two have eased into a rhythm, Ronald Lashley, a local rapper, sidetracks from strutting his way into the store and brings it in with a verse he makes up on the spot. The video, which made 7 million views on its first three days, was taken and uploaded by the store manager named Jamie Maldenato way back in May 2014. It's given people a whole new appreciation for simple, raw music, and catapulted Jesse, Howard, and Ronald, now collectively known as 3 Random Guys into a possible career in the music industry.