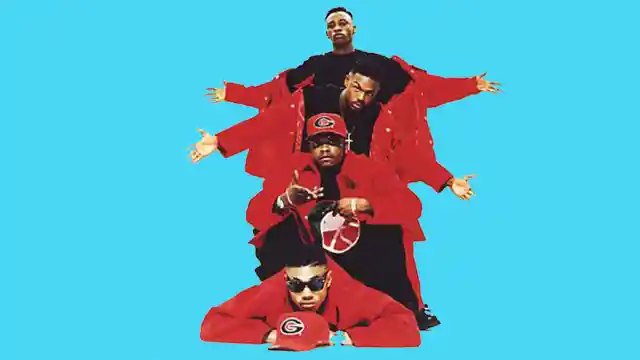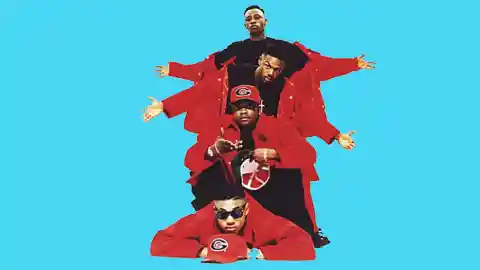 If this Valentine's Day didn't work out for you, whether it missed your expectations or you and your lover are going through some rough times, it's often comforting to hear songs which reflect this pain. This is a list of five R&B songs about heartbreak and dissolving relationships (all of these songs are about fifteen years old or older, with most being from the '90s – no surprise there).
Number Five: "Un-Break My Heart" by Toni Braxton. "Un-Break My Heart" is a track by Toni Braxton, off of her 1996 album, Secrets. It was written by Diane Warren, and in 1997, it won a Grammy for Best Female Pop Vocal Performance. This song is about a woman devastatingly heartbroken over the loss of a relationship. She sings, "Undo this heart you caused / when you walked out the door / and walked out of my life," along with, "Time is so unkind / and life is so cruel without you here beside me." I can't believe I was not even ten years old yet when this song came out, but I still remember the music video, which depicts that this woman lost her lover, not from a break-up but from his death, making this song even more heartbreaking.
Number Four: "Goodbye" by Jagged Edge. "Goodbye" is a song by Jagged Edge, off of their 2001 album, Jagged Little Thrill. The first two verses portray that the narrator of the song is still in love with his significant other, but something just isn't right about their relationship. The chorus goes on to describe that the couple had an argument the night before and said things they didn't mean; they both are upset and crying over what happened and can't seem to find a resolution. But even though he's saying "goodbye," he also says, "I'll never love another / I'm always thinking of her / I'm doing this because of her." In essence, this track seems to contain the message, "If you love someone, set them free."
Number Three: "Water Runs Dry" by Boys II Men. "Water Runs Dry" is a song by the legendary R&B boy band, Boys II Men. The song comes from their 1994 album II. The track was produced and written by Babyface. The first verse portrays the state of the relationship: "We don't even talk anymore / we don't even know what we argue about / Don't even say I love you no more / Cause sayin' how we feel is no longer allowed / Some people work things out / And some just don't know how to change." Then the chorus, which contains the title, beautifully describes one lover pleading with another to essentially end the relationship, or else they could be making "the biggest mistake" of their lives. While I could have easily chosen other Boys II Men songs about heartbreak, like "On Bended Knee" or "End of the Road," I feel this track is often overlooked. It simply yet accurately describes how the disintegration of a relationship can go on forever if no one has the courage to end it, no matter how hard it may be.
Number Two: "Again" by Janet Jackson. "Again" is a song by Janet Jackson, released both on her film debut soundtrack, Poetic Justice, and on her 1993 album, janet. This is a tender song about a girl whose heart's been broken: "A wounded heart you gave / my soul you took away… / I come from a place that hurts / And God knows how I've cried / and I never want to return / Never fall again." However, by the end of the song she finds herself falling in love with him again, even choking up during the lyrics where she admits this to herself. Although the narrator ends up back with her lover, this is a warm-hearted song about heartbreak that sounds like it came from Janet's own personal diary.
Number One: "Lately" by Jodeci (Live Version). Jodeci is a group that pretty much-defined '90s R&B (you may recognize some of its members – K-Ci & JoJo – for their solo careers in the late '90s/early '00s.) "Lately" is a song originally done by Stevie Wonder but was covered by Jodeci, who did a live version for MTV Uptown Unplugged in 1993. The lyrics begin with, "Lately I've had the strangest feeling," followed by, "far more frequently you're wearing perfume." The song goes on to describe this man's lover whispering someone else's name in bed, but no matter how many times he confronts her about his suspicions, she dismisses his feelings as nothing.
We feel for the narrator of this song, as he's trying his best to not think the worst, but he can't help it. This is portrayed in the heartbreaking chorus: "I'm a man of many wishes / I hope my premonition misses / But what I really feel / My eyes won't let me hide / Cause they always start to cry / Cause this time could mean goodbye." I put this track at number one because the lyrics are so simple, yet reveal so much about what it feels like to be in a relationship on the verge of ending. Jodeci paid tribute to Stevie Wonder the best way they could by taking us to church with this live cover. Their vocal abilities are so different yet they mix so perfectly.