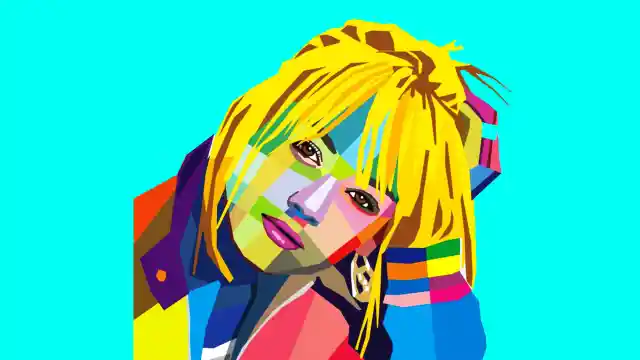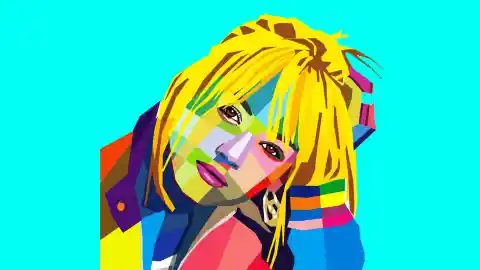 Whether you've known her as Lizzie McGuire, a troubled teen music prodigy on Raise Your Voice or as the toe-tapping performer of "All About You," chances are you've met Hilary Duff in the past 14 years. And while the time has passed quickly (and you feel old just knowing you were a fan of the Duff in her Disney days), the singer in undeniably a staple in today's music biz; allowing her to resurface 7 years after her Greatest Hits album, and still engage the same fans who started the journey with her. Let's be real though; there have been a lot of Hilary's to fall in love with over the years. Here are her Top 5 transformations.


8tracks.com
Number Five: Italian Pop Star Hilary. We can't start this list without recognizing ultra-hip Italian pop star Hilary that we met on the Lizzie McGuire Movie in 2003. Just 15 at the time, we saw Hil transform from an awkward, gawky tween to a seasoned, bedazzled performer in a whole 90 minutes. "What Dreams Are Made Of" is still a killer tune, and if we're to be honest she was the original Hannah Montana. Yup, Italian pop star Lizzie was the coolest celeb going around in the early noughties. Also, and it has to be said, Lizzie and Gordo 4-Eva.


youtube.com
Number Four: Pop Princess Hilary. I still remember picking up a copy of Hil's debut Metamorphosis as a 13 year-old. At the time I was certain it was the most incredible record ever and I played "So Yesterday," "Come Clean" and (my favorite) "Why Not" on repeat. Resplendent in her cute but casual jean skirt, she delighted the world with her sweetness and purity. This transformation of Hilary gave us some of the best tween dance anthems of our young years; she graced the cover of every major magazine, starred in every movie possible, and released more singles than you can poke a stick at. This was a golden era for Hilary Duff fans.


fanpop.com
Number Three: Rock chick Hilary. Coinciding with the release of Raise Your Voice (which I may or may not have cried through, even though I already knew how it was going to end), Hilary stepped into the limelight with black converse, a tartan skirt, a tank top and heavy eye liner. Rocking the stage with "Fly," she would let loose on some of her punkiest, deepest and darkest tunes in her self-titled and Most Wanted albums, before morphing into the next latest and greatest pop star the world ever did see.


youtube.com
Number Two: Grown Up Hilary. After a brief hiatus, we got the idea Hil was an adult with the release of Dignity. Sultrier, dance-oriented and definitely more grown up, her performances pulled in the color of her earlier days, but with a glamorous and mature portrayal. Her music videos became a lot less Disney and more about her personal journey. After delving into this season, Hil stepped out of the spotlight for some years. She guest starred on a few TV shows, but mainly focused on raising her son Luca. That was until…


huffingtonpost.com
Number One: 'Sparks' Hilary. Back with vengeance, Hilary Duff's new album Breathe In, Breathe Out and we Hilary Duff circa 2015. She's fiercely independent, bold and daring (have you seen those short shorts?), is dancing like no body's business, and is back to the poppy hooks we fell in love with at day dot. Whether she's exploring the joys of Tinder in her latest clip, or embracing the single life with her friends, this is a new era of the Duff, and it looks to be a good one.