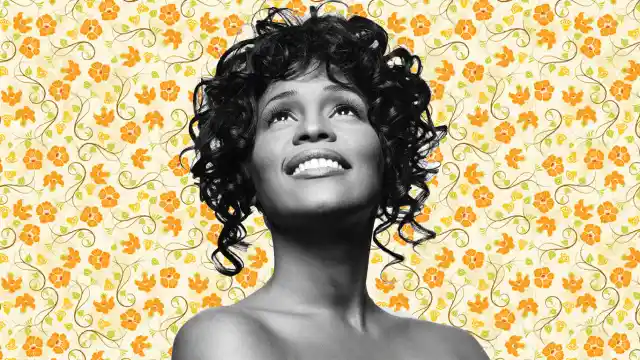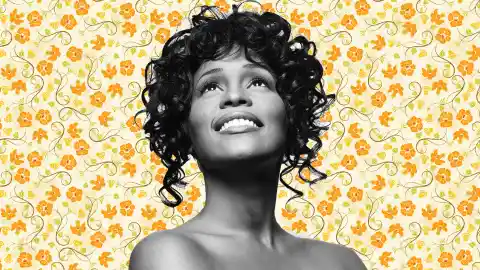 The unfortunate aspect of the music industry today is that labels have become a sort of transformation mechanism for artists. Artists enter as the person they've always been and make their public debut as a fabricated alias with pink hair and bad publicity. In the early 2000's when music piracy became a fad to be reckoned with, labels began thinking of ways to keep album sales up. Instead of enhancing the musical creativity of their artists, it became easier to dwell on the negative aspects of their personalities. While I'm not personally a fan of all of these artists, it's important to give credit where it's due.
Stefani Joanne Angelina Germanotta, better known as, Lady Gaga has been the butt of many Saturday Night Live skits and TMZ episodes. From her meat dress in 2010 at MTV's VMAs to her "Mother Monster" routines, it's not surprising that people couldn't understand the method to Gaga's madness. The statement-making icon, though, had more than just an attention complex motivating her bold moves. The meat dress, for example, was intended for her protest against the military's "don't ask, don't tell" policy along with their restrictions on rights of gay soldiers. How does this translate to cuts of dead cow being draped across one's body? I'm not sure yet, but the important thing is that she had good intentions… right?
With monotone songs like "Poker Face" being played ten too many times on every radio station, real music lovers became insulted by the way-to-prolific-to-mean-anything lyrics and cult-like following of the Pop artist. Lady Gaga, however, is an amazing vocalist with a range comparable to Christina Aguilera. If you don't believe me, check out her acoustic version of The Edge of Glory and be amazed.
Remember the young rapper who hit the MTV screen searching for the real Slim Shady in a conquest to clean out his closet? Marshall Bruce Mathers III, known to almost everyone besides his mom and daughter as Eminem, received a bad rep as a young thug who got lucky. Using his troubled past, however, he has been able to consistently make relatable music with an unmistakable sound and flow that inspires younger generations. When the rapper was nine years old he was badly beaten by a bully at school that left him in a coma for over a week. A twelve-year-old girl who was hit by a car and had the same injury in Northumberland, related so well that she wrote to the performer about lyrics that resonated with her and he visited her at home to talk to her about rising up when the world knocks you down. Eminem even refused to give a solider his autograph one time until the soldier signed something from him! Plus, he can't be too bad if Michael Jackson's estate co-owns the rights to his back catalog.
Everyone's heard of the three brothers from New Jersey who took the Radio Disney charts by storm. I have to admit I was a Jonas Brother fan-girl back in the day. I will even admit to you that my best friends and I chased a "tour" bus across a parking lot at a JB show, only to find out it was a bus of kids from a local Summer camp. There was always one brother who stuck out a bit more as an artist than just a performer. Nick Jonas was always leading the way through the fruition of the boy band's albums and music videos. It later came out that at the age of fifteen, when the Jonas Brothers came to fame in 2007, Nick was co-directing all of their music videos and writing most of the singles the band debuted. While categorized under "bubblegum pop" this songwriter/ artist has been underrated for too long. Writing songs for Demi Lovato, Adele and himself, along with creating and directing Demo Lovato's Neon Lights tour, he has been involved in more projects than I have room to list here while still maintaining his genuine personality. The artist has said before that by being his own director and focusing on the technical aspects of the industry, it allows him to be unchanged by the many comments and ideas of those around him. For him, it's about the message of the music beyond the sales.
Onika Tanya Maraj or Nicki Minaj is a queen in the rap genre whether you want to give her credit or not. No one can say there is anyone like her on the charts right now, and there wasn't anyone before her either. Before Nicki came into her persona in 2009, female rappers fought the urge to be feminine. They tried to keep up with the makes in their genre and stay tough against the harsh criticisms that came their way. But Nicki found a way to bridge the gap between Destiny's Child and Missy Elliot. She worked to create a segmentation of her own. Hitting the charts hard with Pink Friday and introducing a third alias known as Roman, Nicki was able to peak the interest of those who hadn't heard of her before, but her reputation was at stake. The negative comments came with just as much urge as the positive ones and soon her true identity of Onika was hidden under a thousand masks and costumes. People lost sight of the fact, however, that a female rapper was bringing more attention to the game then some men who had been around for years like Lil Wayne and Drake (who both later collabed with her on multiple tracks). It's okay for men to rap about alcohol, drugs and women, but for some reason when she did it – people got concerned. While I would never let my little girl rap along to any of Nicki's songs, except for maybe "Superbass" because it's just too catchy to shield anyone from, I have to commend the icon on her ability to say what she thinks regardless of the reactions.
While I could go on for days about the artists who are talked about and remembered more for their flaws than accomplishments, I'll end with my all-time favorite vocalist in the world; Whitney Houston. Whitney had a voice like no other that took the world by storm from the moment she first performed "You Give Good Love" off of her self-titled album debut in 1985. She was powerful, with conviction that told a story and anyone of any age could relate to the way Whitney said things. Her version of Dolly Parton's "I Will Always Love You" is still the most played song in the world and brought the icon to even greater heights than she could have imagined. Throughout her success, however, rumors constantly surrounded her. Whitney and Bobby, their on and off relationship, the drugs they used and when they started; people talked because their own lives were uneventful and gossiping about someone with more money than them seemed to heal some imaginary wound. The truth was, though, that Whitney was a kind-hearted woman who was affected by the way people felt about her, which could have ultimately led to her demise. Either way, the disputed about how she passed and what she did and who was left what have gone on long enough and while they've tried to cover up her legacy with cheap tabloids, no amount rumors can detract from the true icon that was Whitney Houston.
There is a deeper life lesson in the midst of all these celebrity truths. I'm not saying these are the best artists of all time (besides Whitney Houston) or that their music speaks volumes to their fans and is completely underestimated. What I'm saying is we all have careers and things we have to do for those careers that aren't in tune with who we are. Have you ever lied about how long you took for lunch? Or sold something to someone that you knew they could get cheaper somewhere else? Artists have personas they're obligated to fill and people buy into the publicity stunts those personas are capable of matching. While some celebrities do go crazy – I really have no way of defending Britney Spears and her barber shop mayhem – it's important to realize the truth behind others and the reason they started making music in the first place; to speak about things that others may be scared to say, while giving their fans something to relate to.