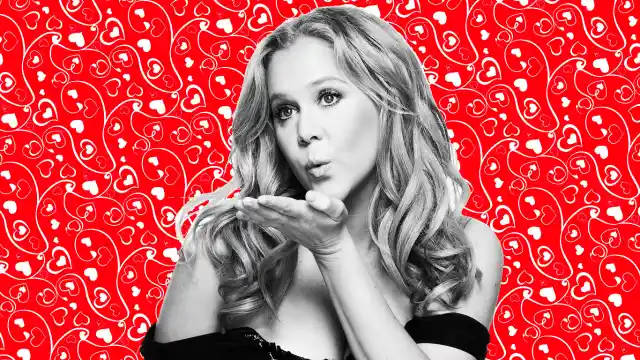 Being a comedian is considered one of the hardest jobs in the entertainment world. Comedy is a fickle business; you can be here one day and gone the next. Comedians are only as good as their last joke, and the people on this list are currently ruling the "world of funny." Check out the top comedians of 2015.
Number One: Jon Stewart. Stewart is perhaps the most intelligent person in comedy; some may argue he's one of the smartest people in the world. The comedian is stepping down from his duties as the host of The Daily Show; his final broadcast will air today (August 6th). Even though The Daily Show has been described as "fake news," Stewart cleverly blends politics, news stories, and comedy into a package anybody can appreciate. The so-called "fake news show" is arguably the most real news on television, and Stewart has become a force in bringing important social issues to the masses.
Number Two: Amy Schumer. It seems Schumer has come out of nowhere, and somehow she has managed to become the biggest name in comedy. I first got a glimpse of her when she appeared on Charlie Sheen's Comedy Central Roast. I honestly can't remember the last time I laughed so much. During the Roast, Steve-O jokingly stated that Schumer was a "nobody," but I guess she got the last laugh. Her movie Trainwreck was released last month, and it has already grossed over $80 million at the box office. The comedian stars in her own series, Inside Amy Schumer, which airs on Comedy Central.
Number Three: Kevin Hart. Hart is the hardest working man in showbiz. Some of his most recent work includes starring in Ride Along, Think Like a Man Too, About Last Night, The Wedding Ringer, and Get Hard. The comedian also stars in the reality television parody Real Husbands of Hollywood. Hart is most recognized for his ability to make fun of himself, which usually includes jokes about his rather short stature. The funny man is just 5 feet 4 inches. Hart's most successful film to date is Ride Along, which has grossed over $130 million domestically.
Number Four: Jim Gaffigan. When is overeating, laziness, and being cheap considered funny? When the jokes are being told by Jim Gaffigan. The comedian may not be as raunchy as his counterparts, but he doesn't have to be. Gaffigan's take on fatherhood is hilarious, and his talents are finally being recognized. The real-life father of five now has his own series, properly titled The Jim Gaffigan Show. The series airs on TV Land on Wednesday nights at 10pm (Eastern standard time).
Number Five: Hannibal Buress. The genius of Buress' comedy is he just doesn't give a…(you know what). His straight-forward, in-your-face stand-up is so raw and real that it's impossible not to laugh. Buress' common sense approach to social issues is his greatest attribute to comedy. The comedian currently stars in his own show entitled Why? with Hannibal Buress, as well as The Eric Andre Show. He also took part in The Comedy Central Roast of Justin Bieber in March.