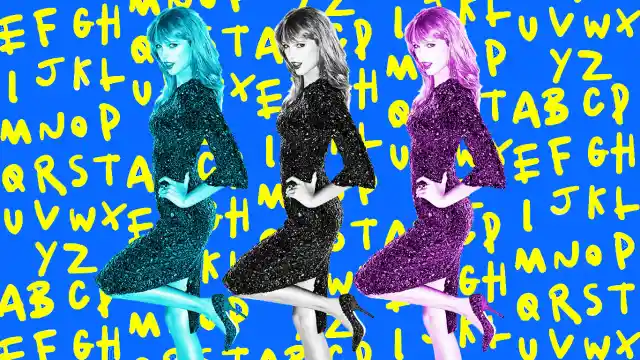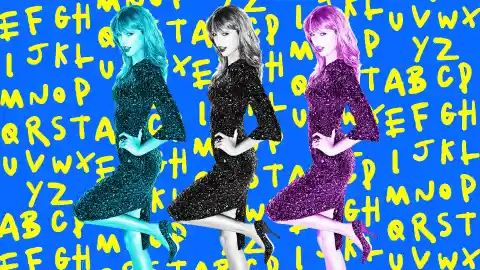 When she was just twelve years old, Pennsylvania-born Taylor Swift wrote her first ever song titled "Lucky You." Ever since then, Swift has been writing songs day in and day out and has released five studio albums, which have collectively sold over 28 million copies to date. Many consider Taylor Swift to be one of the greatest songwriters of our current generation, and I absolutely agree. Her lyrics are incredibly honest, truthful, and have the power to reach all different types of people all over the world. Here is just a small selection of some of the best Taylor Swift lyrics of all time.
"I guess it's true that love was all you wanted / Cause you're giving it away like it's extra change / Hoping it will end up in his pocket / But he leaves you out like a penny in the rain." These lyrics stem from "Tied Together With A Smile," the seventh track on Taylor's self-titled debut album, released in 2006. Taylor's honest sentiments relate love to money in an excellently constructed metaphor that greatly intrigued me as soon as I first heard it. After the album's release, Taylor revealed that she wrote this song after discovering that one of her best friends was bulimic. Since Taylor has a personal connection to this song, she fills the lyrics with great emotion and sends a message loud and clear to the listener about not giving their love away to just anyone.
"Cause I'm not your princess, this ain't a fairytale, / I'm gonna find someone someday who might actually treat me well / This is a big world, that was a small town / There in my rear view mirror disappearing now." Taylor Swift's 2008 hit "White Horse" is a beautiful ballad with lyrics about fairytales and happy endings. In the lyrics above, Taylor sings about escaping a toxic relationship and venturing out into the world to experience happiness, rather than heartache and pain. These lyrics inspire young girls to never settle in an unhappy relationship and to instead look for the guy who treats them like a princess. This positive message at the end of "White Horse" helps Taylor Swift connect with her fans and establish herself as a positive role model.
"Don't you worry your pretty little mind / People throw rocks at things that shine." This is undoubtedly one of my favorite lines that Taylor Swift has ever written. Featured in one of the bonus tracks on Speak Now titled "Ours," this lyric serves as a metaphor to inspire perseverance in Taylor's listeners. In this lyric, Taylor admits that, no matter how much good you are doing in the world, there will always be someone who tries to knock you down. However, in order to survive, you need to completely ignore these individuals and just keep doing what makes you happy. I am a huge fan of this carefully-crafted metaphor and definitely think that it is one of the best and most honest lyrics Taylor has ever written.
"Losing him was blue like I'd never known / Missing him was dark grey all alone
Forgetting him was like trying to know somebody you never met / But loving him was red." These metaphors in the chorus of "Red" are some of my other favorite Taylor Swift lyrics. I absolutely love how Taylor relates her emotions to colors in this song, and I think that this is extremely creative. The last line in this lyric, "Loving him was red," is extremely truthful and makes the listener think about the color red itself. Red can represent a million different emotions ranging from love and anger to passion and desire, all of which are present in relationships. Overall, Taylor Swift hit the nail on the head with these metaphors and did an excellent job conveying her emotions in a unique way in this song.
" 'Cause, baby, I could build a castle / Out of all the bricks they threw at me / And every day is like a battle / But every night with us is like a dream." These lyrics are featured in the chorus of "New Romantics," a bonus track from Taylor Swift's latest album 1989. The first two lines are similar to the lyrics from "Ours" that I wrote about earlier and speak about individuals figuratively throwing objects (obstacles) in your way as you try to achieve success. Then, in the second half of the lyrics, Taylor states that no matter what or how many obstacles are thrown your way, you must persevere until you reach the other side, which is full of excitement and positivity.