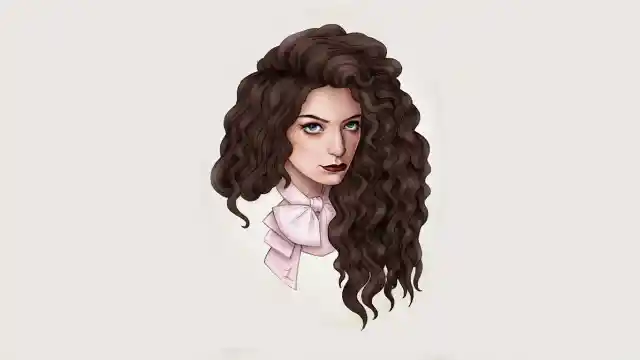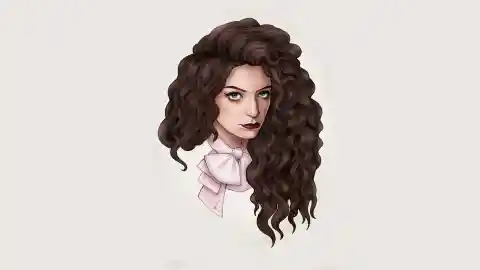 Lorde is one of those artists who provokes some of the best work from remixers and DJs alike. Much like Lana Del Rey (who is the unquestionable queen of remixed pop stars) Lorde's clear, throaty vocals have inspired countless remixes since her stunning rise to stardom in 2013. She has one of those voices that doesn't need to be manipulated too much to create a completely new song or style. PPcorn has picked up the best remixes of Lorde (so far) and selected our 5 favorites worth mentioning. Today's list contains work from Australian DJs Flume and L D R U, alongside Diplo, Probcause, and Hippie Sabotage.
Lorde – Bravado (Hippie Sabotage Remix). This one's dark and moody, and Lorde's vocals are distorted into a haunting chorus by duo Hippie Sabotage. This track stands out because its the farthest from the original you can hardly recognize Lorde's voice. It has elements of chill trap and melodic hip-hop, and lingering, twisted vocal samples make the song one of the more memorable remixes we've heard thus far.
Lorde – Tennis Court (Flume Remix). Flume has a way with placing drops that send shivers up your spine, and his work on Tennis Court doesn't disappoint. The song build up with quiet tension and subdued vocals until the 1:43 mark, where Flume breaks into a signature synthy wave of liquid trap. The remix follows an up an down pattern-it's quiet in some parts and blows you away the next. Watch out for the unexpected and inexplicable sample of a horse around 4:55.
Lorde – Tennis Court (Diplo's Andre Agassi Reebok Pump Remix). Diplo's remix of Tennis Court, named after the great American tennis pro, is the most recent Lorde remix to make a splash. It's bass-heavy and features a catchy bass-plucking back beat. It stutters in all the right places and is a testament to Diplo's story-telling style. Why he chose to focus on Andre Agassi or place a photograph of him on the artwork, we're not exactly sure, but the remix is definitely worth a listen.
Lorde – Love Club (L D R U Remix). This is the first remix I'd ever heard of Lorde, and in all honesty, we've may just L D R U edit of Love Club more than the original ever since. L D R U manages chops up the hovering angelic vocals from the background, builds up the and speeds up the tempo. The result is a blissed-out and uptempo chillwave version of Love Club with a distinctly Australian flavor. It doesn't really reinvent the sound, but it's a remix you'll likely listen to more than the original song.
Lorde – Biting Down (Probcause Remix) Prod. by Cofresi. Probcause's remix is notable as one of the more successful attempts at injecting hip-hop into one of Lorde's music. This track is a strange, but delicious mixture of pulsating electronic beats (courtesy of producer Cofresi) and solid verses from Chicago-based rapped Probcause. An honorable mention goes out to Lorde's unofficial live collaboration with Disclosure.