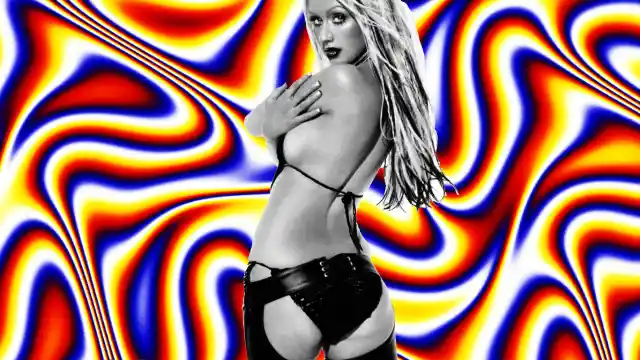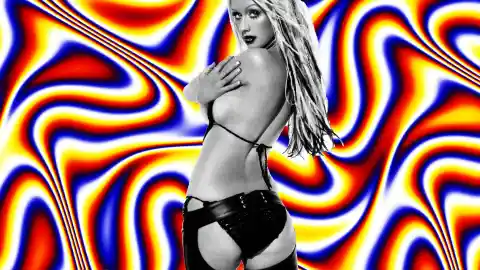 Christina Aguilera has been in the business for over a decade, inspring and influencing many other talented artists around. Known for her musical versatility, Aguilera has always been at the forefront of stylistic reinventions and fearlessness in the face of criticisms. Now that the singer is venturing in other opportunities like her guesting in Nashville, it is hard to predict what she will do next. For the "Shotgun" hitmaker, there are no limits to what she can explore.
Today, there are several pop stars that are making their marks in the industry. However, it is undeniable that, in one way or the other, Aguilera influenced the career trajectory of some contemporary iconic artists that helped them become who they are today. Aguilera has gone a long way from her hip-swiveling stint in "Genie in A Bottle" to today's fine woman of evident grace and passion. With each transformation also comes an amount of influence that extended to other talented stars of today. Here are five of the most remarkable artists influenced by Aguilera:
Number Five: Jordin Sparks. Sparks may no longer be a presence in today's musical landscape. However, she is a great representation of many hopefuls trying to penetrate the cruelly glamorous world of music. Like Sparks, several other reality show contestants openly admitted Aguilera's influence on them by being courageous and being open to criticisms. Reality shows are an open pool of talent diversity, and it's great to even think that Aguilera has been influencing them young artists, to never stop believing and achieving their dreams.
Today, Kimberly Nichole and India Carney of The Voice Season 8 are already making their marks on music. It's great to see Aguilera coaching them on how to be better each week. Meghan Linsey, too, is open about the amount of inspiration she derives from Aguilera.
Number Four: Demi Lovato. Both Aguilera and Lovato are products of Disney. Likewise, both singers are vocal powerhouses. Remember the time when Lovato covered Aguilera's "Mercy On Me?" It was such a courageous move from the "Let It Go" singer to cover Aguilera's difficult song. Lovato's talent is undeniably superior. However, she must be able to cement her artistry by having more bold choices in terms of her musical style. She is a pop sweetheart, no doubt about that. But, Lovato must do something that will separate her from other pop sweethearts out there.
In addition, Lovato's voice suits the classics. She should also try doing Aguilera's renditions of the greats in music like "I Love You Porgy," "Smile," "Ain't No Way" and "It's A Man's World." Surely, Lovato can also give justice to such big hits of the past generations.
Number Three: Miley Cyrus. People know how much influence Aguilera has put on Cyrus. "We Can't Stop," for instance, is highly referenced to "Dirrty." Cyrus' performances also highly resemble Aguilera's early shows. Though vocally inferior compared to Aguilera's pipes, Cyrus was able to embellish upon great emotions in her delivery of songs. "Wrecking Ball" was a huge hit thanks to the believability of the passion she poured in the track. It's actually hard to see where Cyrus is going to next. Will she be able to pull off a Back to Basics in her next album?
Number Two: Adam Lambert. Lambert has already come a long way from his immensely phenomenal stint on American Idol. Ever since, the singer has not failed his fans in his fearlessness in terms of vocal style and image. Truthfully, Aguilera managed to influence Lambert with the way he attacks a song. In several occasions, Lambert openly discusses how much he adores Aguilera's artistry. Markedly, the stylistic resemblance between the two vocalists is present. Now, what Lambert must do is to secure a massive collaboration with Aguilera. Today's music lacks the genuine vocal power that the two singers have. It is high time that two strong singers pair together and give music fans something that will be canonized for the years to come.
Number One: Lady Gaga. Aguilera has high praises for Gaga when they did "Do What U Want" together. However, in an interview, Gaga mentioned how she was inspired to have a wider vocal range by Aguilera's "I Turn To You." Right now, the career trajectory of Gaga is parallel to what Aguilera did with her own career. They both started as pop stars with signature radio friendly pop hits before transforming to boldly courageous divas. As of present, Gaga is channelling a jazz and classical approach to her sound, similar to what Aguilera did after her phenomenal Stripped record. These two females are force to be reckoned with in today's music. In this light, their previous collaboration is certainly not enough. They must do more together. Both are singers with genuine causes. We need more of that in the world right now.
Gaga is a singer both influenced and influential in the same league as Aguilera is. The infinity of directions both can do to even elevate the discourse of influences is beyond imaginable. Nowadays, each time both singers release a new record the whole world listens. Love or hate them, they are just phenomenally over and above everybody's radar. Truth be told, their stimulus transcends the boundaries of sales and chart performance.