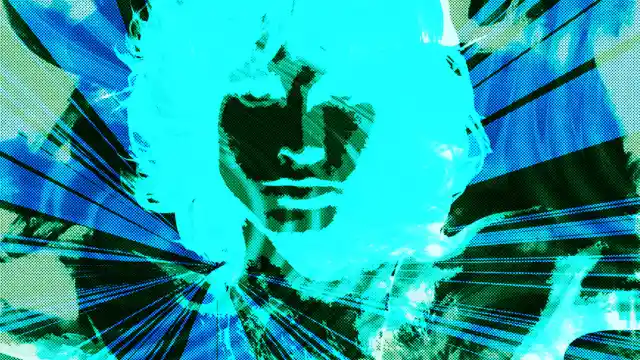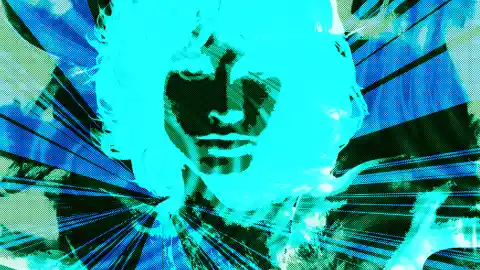 The Doors are considered one of the greatest American rock bands of all time. However, most of their songs remain a mystery, with the lyrics rarely providing any clues. Here, we will look at ten of the band's most memorable tracks, and hopefully this article will provide some insight into the meaning of such songs.
Number Ten: Five to One. Thought to be related to the ongoing Vietnam Conflict, this track, off of 1968's album Waiting for the Sun, has left fans questioning its true meaning. Many attributed the five to one ratio to the ratio of Viet Cong to American troops during the Vietnam War. Others thought it represented the amount of free-spirited hippies and rebels versus government and corporate-consumer society in the sixties. The lyrics, "they got the guns, but we got the numbers" surely echoes this sentiment of American youth rising up against authority.
Still, the song has very sexual undertones, (as with most Doors' songs,) and in the sixties sex and drugs were married. So "Five to One" could symbolize drugs, sex, revolution or death- maybe all of the above. Supposedly lead singer Jim Morrison was extremely intoxicated during the recording of this track. If you listen closely you can hear someone from the studio say, "one more time," before Jim jumps into his first verse.
The live version of "Five to One" from 1969's show in Miami is still infamous. Mid-way through the song, Morrison stops to call the audience "a bunch of slaves" and idiots, among other things. This scene was depicted in Oliver Stone's movie The Doors.
Number Nine: When the Music's Over. Off of 1967's album Strange Days, "When The Music's Over" was a popular live staple at shows, and was usually an encore. With another mysterious Doors' song like this, we can start digging within the lyrics. Morrison starts off by singing, "when the music's over, turn out the lights." This can be taken literally, as in, when the show ends, the curtain comes down and the lights go off. Or perhaps this lyric was meant more spiritually, as in, when the good times ("music") is over, than death is the only option ("turn out the lights"). This might seem dramatic, but other lyrics support this theory, such as "music is your only friend until the end."
Another poignant lyric is, "before I sink into the big sleep, I want to hear the scream of the butterfly." This could be deciphered as, before he dies, he wants to hear the music of struggle and rebirth- perhaps so he can witness and remember an event that no human remembers: being born or reborn. There are many interpretations to this song, but perhaps the most important and the one we should remember is that music IS our only friend. When we lose the things in life that bring us joy and passion, what's the point of living?
Number Eight: Indian Summer. Even The Doors had to write a few love songs. This one, off of 1970's album Morrison Hotel, is rumored to be have been recorded back in 1966, when the band initially starting to receive public exposure. This perhaps accounts for the young, more soft-spoken voice of Jim Morrison, who by 1970 had started to use a deeper, masculine voice in his songs, as seen in tracks like "Roadhouse Blues." The band rarely played "Indian Summer" live, however.
What's unique about this song is that in four lines it manages to describe such a complicated topic. Ever since music existed, musicians have written on the touchy subject of love and its many layers of expression. Morrison sweetly sang, "I love you the best, better than all the rest." This track proves that simplistic lyrics can be just as effective.
Some say this song was dedicated to Jim's on-and-off again girlfriend Pamela Courson, while others think Jim was just describing an ethereal vibe from a southern California desert in the middle of an Indian summer autumn. In many ways, this song is the calm before the storm (the next track on the album is the bluesy rock jam "Maggie M'gill.")
Number Seven: The End. Some say it's about chaos and change, the war and the apocalypse and certainly the Oedipus complex. But what cannot be disagreed on is the controversy this song has produced, even in a liberal decade like the sixties.
The last track on 1967's self-titled album, "helped rewrite the rules on rock song composition," as quoted by music critic Billy Altman. But initially, "The End" left many people shocked, with its suggestions of death, insanity, and of course, the image of a killer who awoke before dawn and put his boots on. The song itself is full of many phrases which remain riddles to virtually everyone but Morrison and the band.
Some thought "the blue bus" was the vehicle that lay stranded with the dead Native Americans in the desert; an incident witnessed by a young Jim Morrison. While Mary Werbelow, Jim's first love, claimed the "blue bus" was a memory from their experiences together. Many also sought up different meanings in "ride the snake," from riding the devil and riding death, to riding the rollercoaster of life. Of course, Morrison was known to have a strange obsession with death, always wanting to "break on through." Ironically, keyboardist Ray Manzarek eventually reported that the eleven minute ballad was originally "a short goodbye love song to Mary." The vulgar spoken parts were added later.
Number Six: Soul Kitchen. Another track off the band's debut album was "Soul Kitchen." The lyrics themselves are so brilliantly creative, having the ability to bring all sorts of sensory images to mind: "Well, your fingers weave quick minarets / Speak in secret alphabets / I light another cigarette / Learn to forget".
For the record, the band itself has claimed the song to be named after a restaurant where they used to go hang out when they first became The Doors. The lyric "learn to forget" could mean that although this soul kitchen provided temporary shelter, the narrator craves bigger and better things- not necessarily fame and fortune, but an internal paradise, or home of his own. Do not feel guilty, however, if you still hear this song and think of drugs, sex or whatever your definition is of someone's "soul kitchen."
Number Five: Love Her Madly. What was once described as "elevator music" by long-time producer Paul Rothchild, soon became one of the biggest hits in Doors' history, released off the album L.A. Woman in 1971. The song was written by guitarist Robbie Krieger, supposedly about the number of times his girlfriend threatened to leave him. This can be seen in the lyrics, "Don't you love her as she's walkin' out the door." (Ironically, the woman Krieger was singing about would eventually become his wife.)
The only element of suspense lies in the line, "seven horses seem to be on the mark." According to Krieger, Jim told him to "put something in that makes the listener confused." For those of you who still insist on finding meaning, you can look to the Sun Temple of Konark, which was conceived as a chariot pulled by seven horses. The lyric could also be describing the seven seals of the Bible; although there are supposedly only four horses unleashed in the Book of Revelation, by unleashing seven horses there would be more punishment inflicted on sinners of the earth. The song was featured on the soundtrack of hit film Forrest Gump, while reggae/punk band Long Beach Dub All-Stars has covered the song.
Number Four: Crystal Ship. Another song off of 1967's self-titled album, "Crystal Ship" undoubtedly lures you in within the first few arcane lines: "Before you slip into unconsciousness, I'd like to have another kiss / Another flashing chance at bliss…" The song supposedly was written by Jim after him and girlfriend Mary Werbelow split up in 1965. This track was initially a poem in one of Jim's notebooks, the title which he took from a Celtic legend in The Book of the Dun Cow.
During this early point in their career, the Doors were known to be heavy LSD users. Certainly this was when Morrison experimented the most with drugs, as his excessive drinking came in later years. Therefore it's safe to assume that this song is not about dosing your significant other, but rather a (psychedelic) trip of some sort, in which you may or may not meet this person again, in time. This can be seen within lyrics like, "A thousand girls, a thousand thrills / A million ways to spend your time / When we get back, I'll drop a line." The narrator seems to be speaking to a lover, explaining that times may get wild; however, he remembers that the ship is made of crystal, and therefore it's fragile and unstable, and the hedonism on this ship can't last forever.
Number Three: L.A. Woman. The title track of 1971's album is perhaps one of the biggest hits from the band to date. Without this track, there would be no Mr. Mojo Risin', which happens to be an anagram of the name Jim Morrison. Recorded in the bathroom of the studio to get fuller sound, Morrison manages to belt out a story of hookers, bars, lights, and of course, a lucky little lady.
All of the previous images set the stage perfectly in the "city of night." Morrison recognizes the city has two faces: It can be bright, thrilling and full of life but can also be dark, lonely and dangerous. The references to sexual perversion, along with lyrics like, "motel, money, murder, madness," are thought to have been inspired by a book Jim read by John Rechy called "City of Night," along with the Sharon Tate murders. Overall, the simplest explanation for this song is that it was the band's tribute to a place they considered home- for good or ill.
Number Two: Break on Through. "Break on Through" is one of the most popular Doors' hits, released in 1967 off their self-titled debut. Perhaps what the song symbolizes the most is breaking through to the unknown, where there is no duality. The lyrics describe day and night, pleasure and pain, love and fear- all working as opposites against each other. By breaking on through, perhaps we are breaking convention and tradition and using whatever means possible in order to find our own personal truth and place in the universe.
It's well-known that at the time Morrison was using LSD and other intoxicants to expand his mind. However, he was also intelligent, well-read, and had a knack for creating music (Not to mention his blazing sexuality). So perhaps Morrison did break through, using the means of drugs, sex, and rock and roll.
Number One: Moonlight Drive. Off of 1967's album Strange Days, "Moonlight Drive" is another song which uses lots of symbolism and imagery to portray its message. Having heard this song initially as spoken verse poetry, that is, without any music, I was amazed at how Morrison seemed to find every perfect word to describe the mood. After hearing the poem in form of a song, I was even more enraptured.
The not quite up-beat, carnival-like sounds and rhythms coming from Krieger's bottle-neck guitar, seemed to create a supernatural platform for Morrison's entire poem. The lyrics themselves are quite deceiving. Initially the song starts out romantic, talking of taking a drive and a swim to the ocean. As the song goes on, baby's not only taking a swim and a drive, "baby's gonna drown tonight."
Despite the mystery in most other songs, Morrison probably wanted others to take this song literally, as even in live versions he improvised with phrases referring to death by drowning, such as "fishes for your friends" and "pearls for your eyes." Another classic lyric from the song, "penetrate the evening that the city sleeps to hide," could symbolize the darkly mystical aspect of nighttime which people sleep to avoid. It's been said that Jim's recitation of this poem inspired Ray Manzarek to start a band, and hence, the Doors were formed.