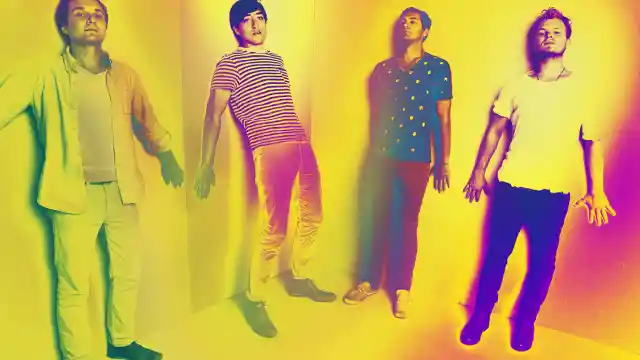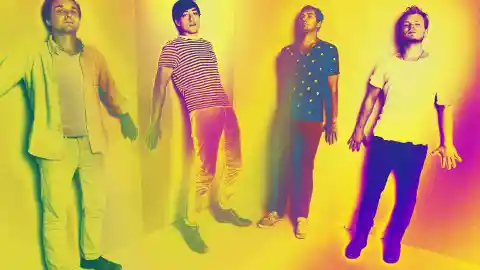 For most people, the work-week starts on Monday, and we struggle just to get out of bed. Whether you work at home, in an office, or someplace else, sometimes you need some good music to help you get through the week. Here are my picks for the top ten songs about days of the week, with a separate weekend-songs posting coming up (Songs that almost made the cut were "Monday Morning" by Pulp, "Tuesday's Gone" by Lynyrd Skynyrd, "Wednesday" by Tori Amos, "Friday" by Ice Cube, "Monday Monday Monday" by Tegan and Sara, "Ruby Tuesday" by The Rolling Stones, "Monday Morning" by Fleetwood Mac and "Wednesday's Song" by John Frusciante.)
Number Ten: Jade – Everyday of the Week. "Everyday of the Week" is a song by R&B group Jade, off of their 1994 release, Mind, Body & Song. This track was the only song from this album to chart, peaking at #20 on the Billboard Hot 100 and #12 on the US Top 40 Mainstream. Lyrics include, "Don't let me fool you / if I'm acting kinda cold to you / it's just a little game I like to play / cause when we're together / it just keeps getting better / if I had my way." The chorus goes, "when do I wanna see you / when do I wanna please you / everyday of the week." The most memorable part of this song, however, is the following: "Monday, Tuesday, Wednesday, Thursday, Friday, Saturday / even on Sunday, every day of the week." Why Sunday is a slight exception, who knows. But this R&B track will have you grooving in your car on your way to work.
Number Nine: Boomtown Rats – I Don't Like Mondays. It was between this song and "Manic Monday" by The Bangles. This track by Boomtown Rats was featured on their 1979 album, The Fine Art of Surfacing. It was the band's second hit, reaching #1 on the UK Singles chart for four weeks and peaking at #6 for the best British hits of 1979. The song was written by Bob Geldof (The Wall,) who heard about an incident that same year with a woman shooting up an elementary school in California; her response when asked why she did it was something along the lines of, "I don't like Mondays. This livens up the day." Said Geldof, "It was such a senseless act. It was the perfect senseless act and this was the perfect senseless reason for doing it. So perhaps I wrote the perfect senseless song to illustrate it. It wasn't an attempt to exploit tragedy." I chose this song as the "Monday" song on this list because despite its depressing undertones, it perfectly describes how some people, adults and children alike, despise going to work or school on Mondays. Lyrics include, "all the playing's stopped in the playground now / she wants to play with her toys for a while / and school's out early and soon we'll be learning / and the lesson today is how to die" and "I wanna shoot the whole day down."


Number Eight: Azure Ray – Another Week. "Another Week" is a song by Azure Ray, off of their 2001 self-titled album. The lyrics to this song are simple: "I wake up each morning / go to work at eight / come home for dinner / time to celebrate / so I round up my friends / we made it through another week / we may not have much / but we've got what we need / so we go all night / until I see his face / then the party's over / this drink has no taste / he makes me lonely / when he comes around / I tried for years to beat this one down." Anyone can relate to this song, especially the beginning lyrics and the idea of "(making) it through another week."


Number Seven: The Moody Blues – Tuesday Afternoon. "Tuesday Afternoon" is a song by The Moody Blues, which first appeared on their 1967 album, Days of Future Passed. On this record, the song appears in two parts ("Forever Afternoon (Tuesday?)" and "(Evening) Time to Get Away.") Band member Justin Hayward claimed to have written this song, "while sitting in the middle of a field near his home in England on a beautiful spring afternoon." On the track, Hayward plays acoustic guitar and is on lead vocals, while Mike Pinder plays the mellotron and Ray Thomas performs the flute solo at the song's conclusion. Lyrics include, "I'm looking at myself, reflections of my mind / it's just the kind of day to leave myself behind / so gently swaying through the fairy-land of love / if you'll just come with me and see the beauty of / Tuesday afternoon." This song always reminds me of summer, and how days that seem to have no significance, like Tuesday, can be just as meaningful as Fridays or Saturdays. This is the perfect song to daydream to while you're outside eating lunch or taking a smoke break, or, if you work from home, the perfect song to sit outside and do your work to.
Number Six: Beatles – Eight Days a Week. "Eight Days a Week" is a song by the Beatles, off of their 1964 album, Beatles for Sale. Lyrics include, "ooh I need your love, babe / guess you know it's true/ hope you need my love, babe / just like I need you / hold me, love me, hold me, love me / ain't got nothing but love, babe / eight days a week." This is one of the Beatles more popular songs, and rightfully so. Hopefully it will get you in the mood to see your lover or partner during the work week.


Number Five: Crash Kings – It's Only Wednesday. "It's Only Wednesday" is a song by Crash Kings, off of their 2009 debut, self-titled album. Lyrics include, "I can't believe it's only Wednesday / and she can't see that everyone was there except for me / I know I don't wanna lose this time." This piano-laden track will have your bobbing your head to this underrated band. While the song seems to be about the narrator's object of affection, you can simply relate to the title, as "hump day," being in the middle of the week, makes it seem both better than a Monday but not close enough yet to the weekend.


Number Four: Grizzly Bear – Two Weeks. "Two Weeks" is a song by Grizzly Bear, off of their 2009 album, Veckatimest. Lyrics include, "save up all the days / a routine malaise / just like yesterday / I told you I would stay / would you always / maybe sometimes / make it easy / take your time." This track was the first single from the album and features Victoria Legrand (Beach House) on backing vocals. This fun and jangly song, with its amazing harmonies, is the perfect track to lift your spirits if you've had a bad day at work.


Number Three: Matt Costa – Sweet Thursday. "Sweet Thursday" is a song by Matt Costa, off of his 2003 EP, The Elasmosaurus. Lyrics include, "so I started driving / and left my home behind me / the row there kept reminding / of pages in your writing / sweet Thursday is calling me back up to Monterey." In my opinion, this is one of Costa's most lyrically powerful songs; it's also very guitar-driven, making it the perfect blend of pop and rock. Again, this is a great driving song as it's mellow but has enough edge to groove along with.
Number Two: Stone Temple Pilots – Days of the Week. "Days of the Week" is a song by Stone Temple Pilots, off of their 2001 album, Shangri-La Dee Da. Lyrics include, "Monday, back from the dead / I'm letting it go, back for another one / Tuesday, shoot me in the head" and "Wednesday, she's looking for the friend… / Thursday, it's more than I can stand." The chorus goes, "I've gotta find a way to find her / where could she be / four days of the week she thinks I'm the enemy." Despite the subject matter, this is a great song to jam out to during the work-week.
Number One: The Cure – Friday I'm in Love. It was very hard to pick a Friday song, but I chose "Friday I'm In Love" by The Cure to continue with the theme of songs that mention the days of the week. This track is off of the band's 1992 album, Wish. Lyrics include, "I don't care if Monday's blue / Tuesday's grey and Wednesday too / Thursday I don't care about you / it's Friday I'm in love." Perhaps the best part of the song is towards the end when the lyrics speed up: "Dressed up to the eyes / it's a wonderful surprise / to see your shoes and your spirits rise / throwing out your frown / and just smiling at the sound / as sleek as a shriek / spinning round and round / always take a big bite / it's such a gorgeous sight / to see you eat in the middle of the night / you can never get enough / enough of this stuff / it's Friday, I'm in love." I think most people can relate to how we are connected to certain people, but it's only when the weekend rolls around that we want to see them. If you can't relate, then surely you can identify with Friday being a "happy" day as it signals the end of the week.