Vegetarian recipes get a bad reputation for being bland, green, and devoid of flavor. Well, we're here to help change that reputation. Below are 10 incredible vegetarian recipes that are so good you won't believe they don't contain any meat! Grab a snack, because you might be hungry by the end of this article!
Number Ten: Spinach Lasagna
A spinach lasagna is a great way to sneak in spinach without totally hopping on the healthy train. To make this hearty veggie dinner, you'll need butter, extra virgin olive oil, a shallot, garlic, spinach, ricotta, eggs, parmesan, nutmeg, flour, milk, mozzarella, gruyere, lasagna noodles, salt, and pepper.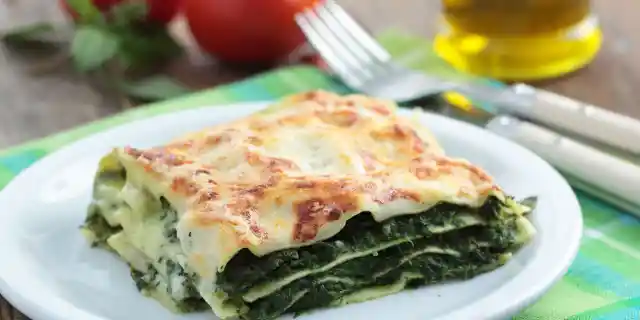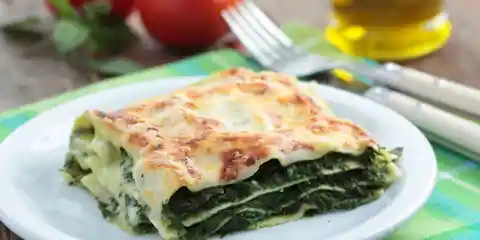 Number Nine: Seared Tofu Banh Mi
Tofu gets a major makeover in this recipe. To make these unique and delicious Vietnamese sandwiches, you'll need extra firm tofu, olive oil, baguettes, mayonnaise, cilantro, sriracha, a daikon, carrots, cucumbers, a jalapeno, white wine vinegar, rice vinegar, sugar, salt, tamari, lime, garlic, ginger, and pepper.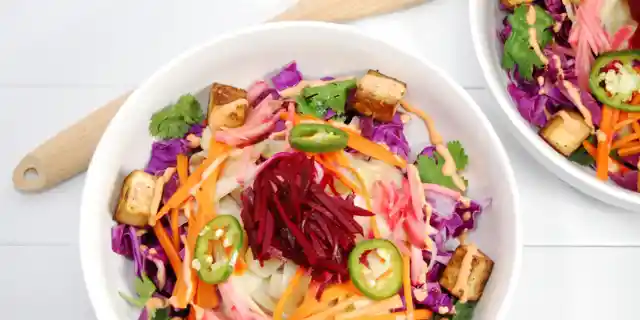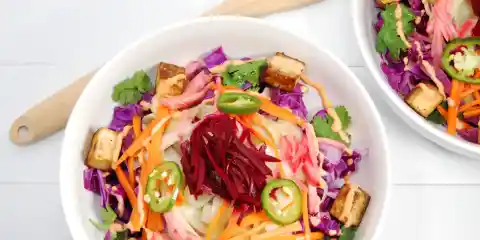 Number Eight: BBQ Cauliflower and Chickpea Tacos
Not only are these stunning tacos vegetarian, but they're gluten-free, too! But don't let that make you think they're twice as bland because these pack a serious flavor punch. To make them, you'll need cauliflower, chickpeas, olive oil, corn tortillas, cumin, paprika, garlic, onions, salt, palm sugar, pepper, cabbage, mayonnaise, dijon mustard, maple syrup, apple cider vinegar, celery seeds, and limes.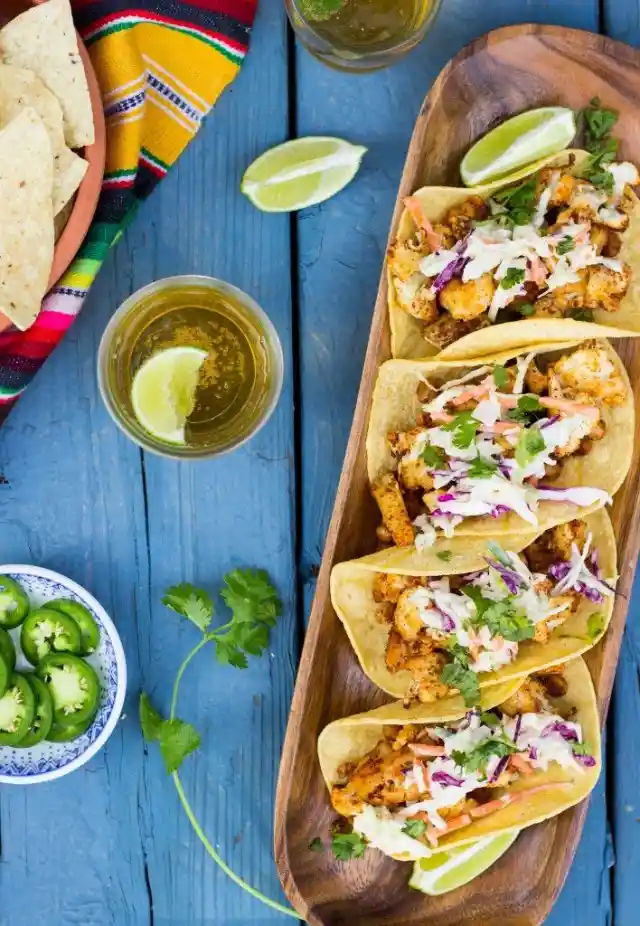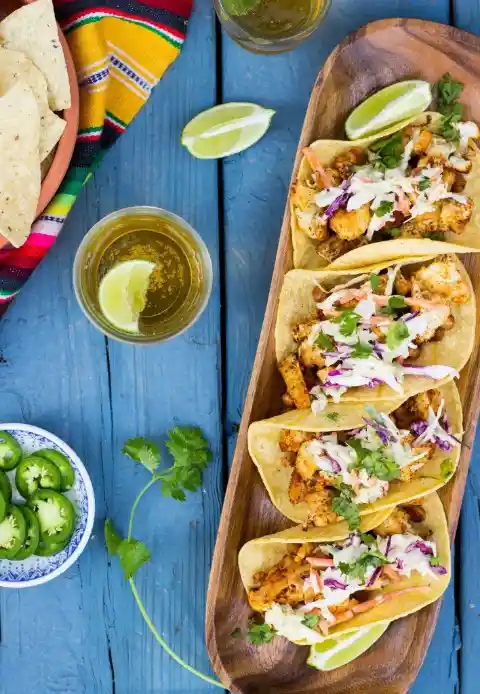 Number Seven: Baked Ziti With Cream Sauce
Another classic pasta dish, you won't be missing any beef or pork once you get a taste of this cream sauce. To make this tasty dish, you'll need dried ziti noodles, tomato sauce, mozzarella, heavy cream, parmesan, basil, salt, and pepper. Simple and delicious!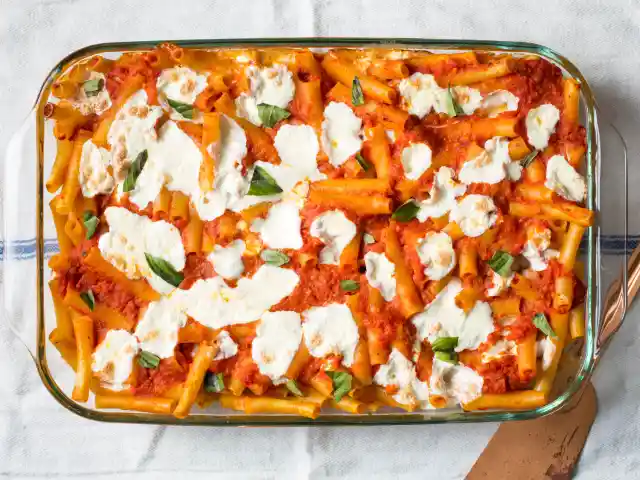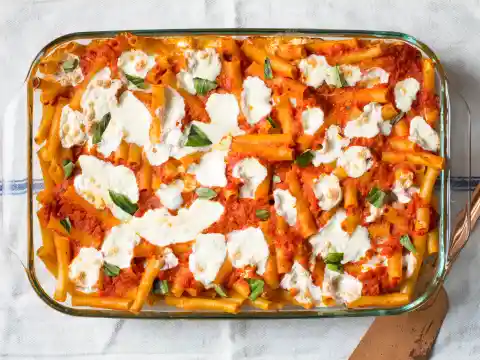 Number Six: Rainbow Pad Thai
If you like spicy food, this is the dish for you! To make this classic pad thai with peanuts and basil, you'll need brown rice noodles, a zucchini, a pepper, onions, carrots, coconut oil, an egg, peanuts, cilantro, basil, fish sauce, brown sugar, chicken stock, white vinegar, soy sauce, and chili paste.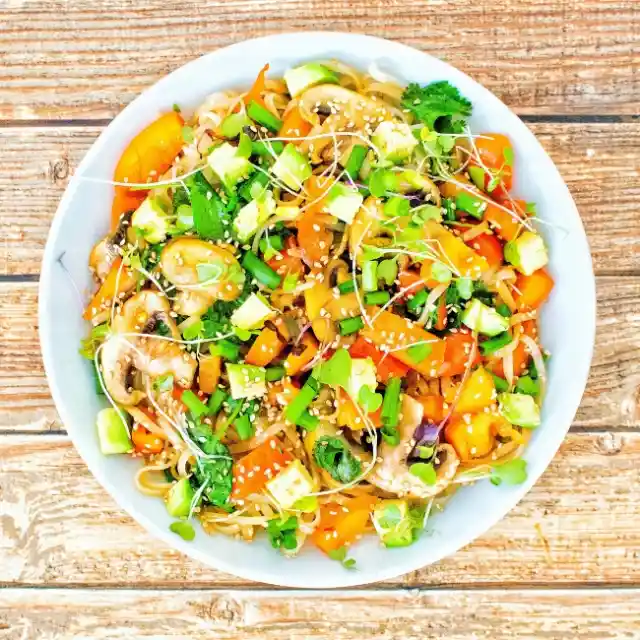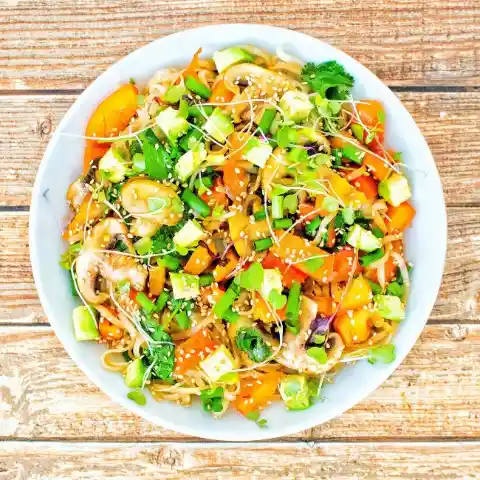 Number Five: Pumpkin French Toast Bake
Most people don't consider brunch a meal without a bloody mary and some bacon, but this classy pumpkin french toast bake will have you pouring mimosas and tossing that bacon in the trash. To make it, you'll need bread cubes, eggs, milk, vanilla extract, pumpkin pie spice, pumpkin butter or pumpkin puree, brown sugar, and pecans.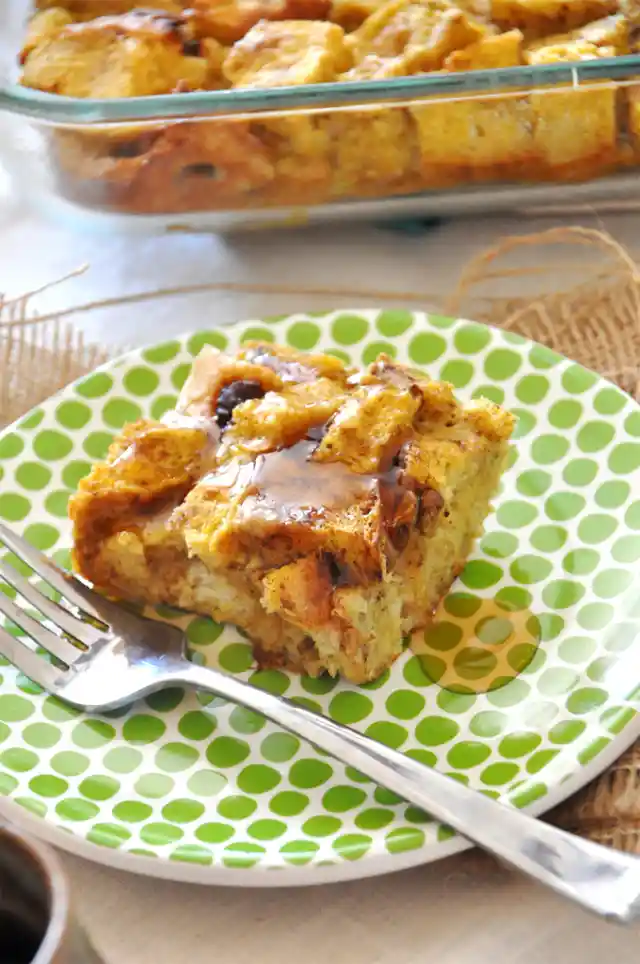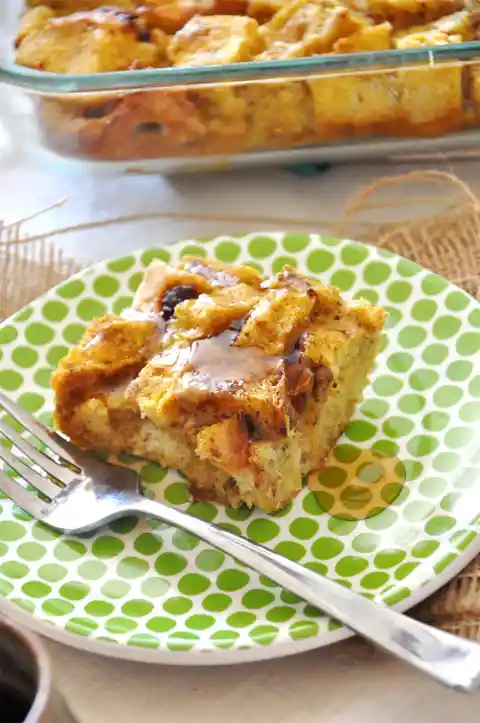 Number Four: Golden Gazpacho With Minted Cream
Gazpacho is a perfect dish for spring, and this recipe features a minted cream that will have you begging for more! To make it, you'll need yellow tomatoes, a yellow bell pepper, a yellow squash, shallots, carrot juice, sherry vinegar, salt, mint leaves, and sour cream. Yum!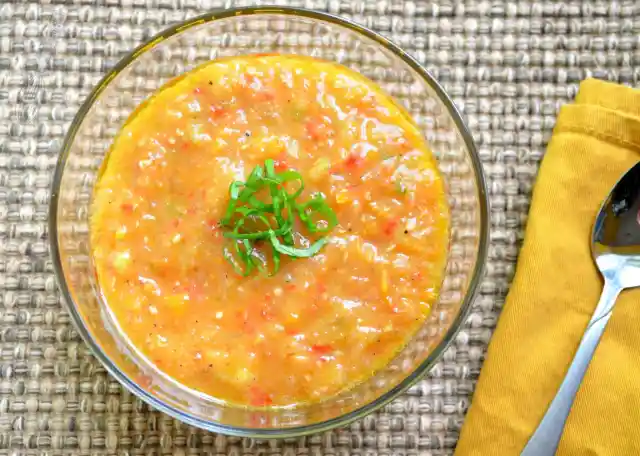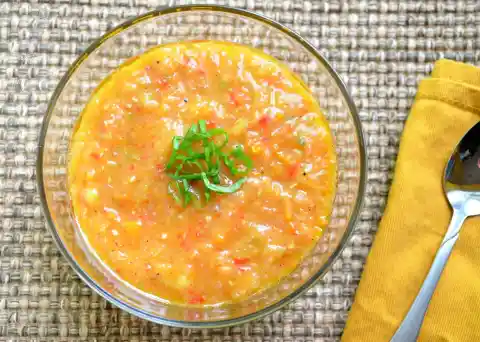 Number Three: Stuffed Peppers With Goat Cheese
Most recipes for stuffed peppers contain beef, but in this recipe, goat cheese is the real star. To make them, you'll need Sheepnose Pimento sweet peppers (or red bell peppers), golden raisins, sea salt, fresh pepper, soft goat cheese, basil, pine nuts, breadcrumbs, extra virgin olive oil, and cayenne pepper.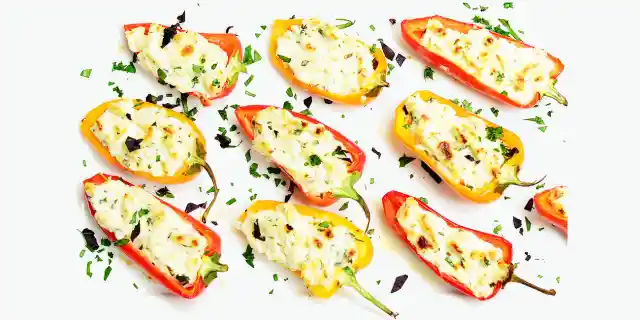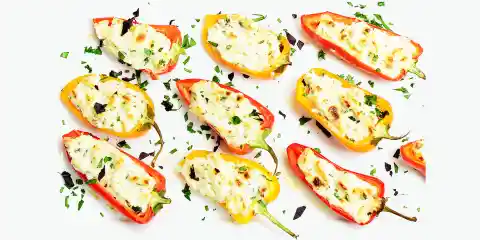 Number Two: Curried Pumpkin and Peas
Curries are some of the richest and most complex vegetarian dishes, and they tend to be balanced even without any meat. To make this bright and complex curry, you'll need unsalted butter, an onion, garlic, curry powder, salt, pepper, pumpkin, red potatoes, chicken stock, golden raisins, frozen baby peas, and cilantro.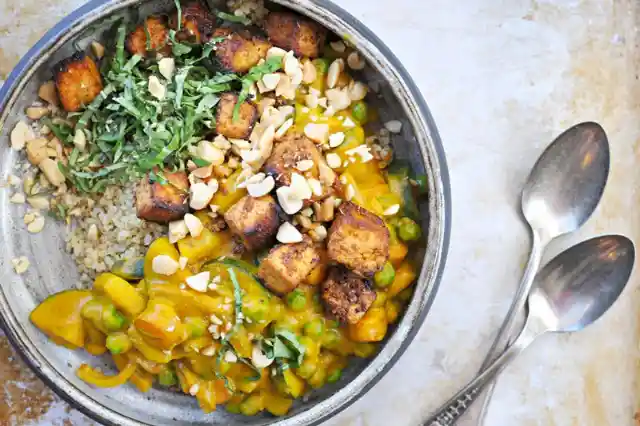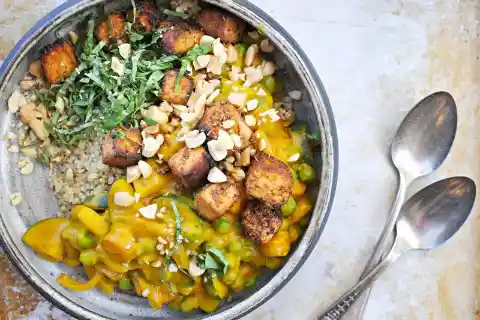 Number One: Ultimate Vegetarian Mac and Cheese
Finally, mac and cheese is the ultimate crowd pleaser, but this vegetarian recipe really steps it up a notch. And it's simple, too! To make it, you'll need macaroni pasta, eggs, heavy cream, milk, paprika, smoked cheddar cheese, Velveeta cheese, sharp cheddar cheese, Colby cheese, Monterey jack cheese, salt, and freshly ground pepper. Happy eating!