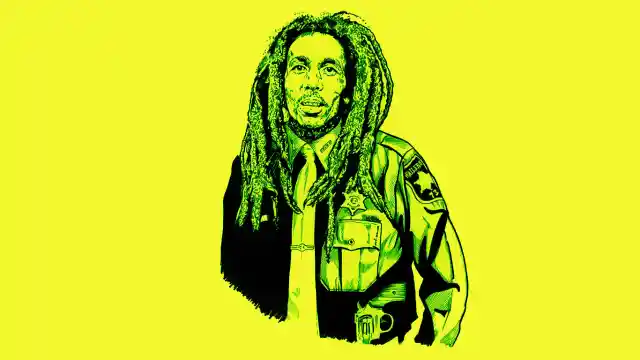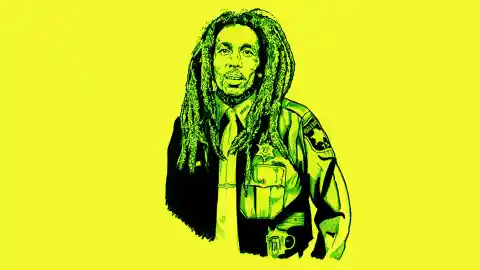 Bob Marley is without a doubt one of the most inspirational songwriters the world has ever known. Contrary to popular belief, most of Marley's writings were not ganja anthems, but hopeful songs about redemption, social injustice, spiritual strength, and perseverance in the face of seemingly impossible odds. Included here are my selections or Bob Marley's 10 most inspirational songs.
Number One: "Zion Train" ('Uprising') 1980. Featured on Marley's 1981 album 'Uprising,' every note of this tune inspires. It is a song in which Marley's philosophic aphorisms ("Don't gain the world and lose your soul / Wisdom is better than silver and gold") are as impactful as the most simplistic, commonly spoken adages (Oh, where there's a will / There's always a way). It is a song in which he speaks directly to the African plight with inconvenient truths ("Two thousand years of history (Black history) / Could not be wiped away so easily"). In the end, like so many of his writings, "Zion Train" is a song about redemption ("Oh, children, Zion train is comin' our way; get on board now! / They said the Zion train is comin' our way").
Number Two: "Forever Loving Jah" ('Uprising') 1980. One of his most overtly religious tunes, "Forever Loving Jah" is is a brilliantly-written tune that is inspirational in its abiding resoluteness. Marley's steadfast positivity is both refreshing and empowering ("'Cause only a fool lean upon / Lean upon his own misunderstanding / And then what has been hidden / From the wise and the prudent / Been revealed to the babe and the suckling / In everyt'ing, in every way, I say, yeah!").
Number Three: "Exodus" ('Exodus') 1977. Marley goes biblical once again as he uses the Book of Exodus to relate the Rastafarian repatriation back to their native homeland of Africa. Just as Moses led the Israelites out of slavery and back to the Holy Land, Marley leads the Rasta out of Babylon and back to the land of Zion. While most see this tune as a Rastafarian repatriation anthem, "Exodus" is at its core a song about self-empowerment ("Open your eyes and look within / Are you satisfied with the life you're living?").
Number Four: "I Know" ('Confrontation') 1983. This tune was released posthumously on the 'Confrontation' album two years after Marley passed away in 1981. Marley expressed the wish that "I Know" be released as a single after his death, which Island Records obliged. It is a song written and performed by a man facing certain physical death. Marley is courageous, optimistic and steadfast as he repeats the refrain throughout: "And ain't it good to know (know) now / Jah will be waiting there / Ain't it doggone good to know (know) you all / Jah will be waiting there."
Number Five: "Jamming" ('Exodus') 1977. On its surface, Jamming seems to be a song about getting down, letting loose, and having a good time. However, if you dig a little deeper into the lyrics, you will find that it is one of Marley's most inspiring tunes – a jubilant pop tune with a revolutionary message.
Number Six: "Survival" ('Survial') 1979. With "Survival," Marley does not revel in the horrors of slavery, but instead celebrates the iron will and steely spirit of its survivors. In the course of four verses Marley goes from defiant to empathetic, from urgent to celebratory. It is one of Marley's most brilliantly-penned songs.
Number Seven: "Duppy Conqueror" ('Burnin') 1974. While "Get Up, Stand Up" is the most obvious choice from this album, that song was written by Peter Tosh. On "Duppy Conqueror," Bob, Peter and Bunny go ghost-busting ("duppy" means evil spirit). An early Lee "Scratch" Perry production, "Duppy Conqueror" is a classic tune about good over evil ("Don't try to cut me off on this bridge now / I've got to reach Mt. Zion (the highest region) / So if you a bullbucka (bad spirit), let me tell you this / I'm a duppy conqueror!").
Number Eight: "Trenchtown Rock" ('Live!') 1975. "Trenchtown Rock" is quite possibly the greatest ghetto anthem ever penned. It is a song in which Marley recasts the ghetto experience from one of shame to one of pride ("Trenchtown rock / Don't turn your back / Trenchtown rock / I say give the slum a try / Trenchtown rock / Never let the children cry / Trenchtown rock or you got to tell Jah, Jah why").
Number Nine: "The Heathen" ('Exodus') 1977. Yet another Marley tune pitting good against evil, "The Heathen" is a rousing call to arms for the righteous to take up arms against the wicked ("Rise up fallen fighters / Rise and take your stance again / It's he who fight and run away / Live to fight another day").
Number Ten: "Corner Stone" ('Soul Rebels') 1970. Bob courageously takes on the reality of being outcast in this tune, which is part autobiographical ("Don't you think and refuse me / 'Cause the things people refuse / Are the things they should use / 'Cause the stone that the builder refuse / Shall be the head corner stone").