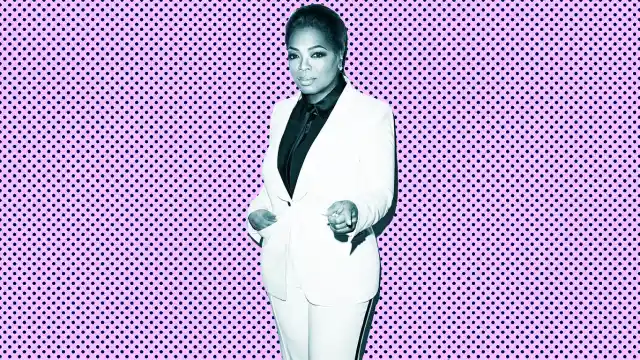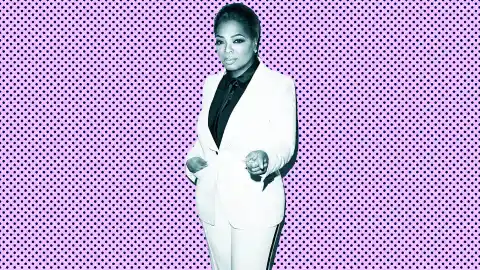 This list of Ten Most Influential Women in Television is in no particular order. I just don't see the need in ranking these talented, strong, and powerful women.
Oprah Winfrey (The Oprah Winfrey Show, OWN network). The "Queen of Media" title just doesn't do enough justice for the influence Winfrey has had on the world. With a net work of over $3 billion, Winfrey is currently the only black billionaire in the US. I could write about her countless awards for her talk show, but I truly want people to understand how Winfrey's power goes beyond entertainment. Just so you can get an idea of the "Oprah Effect," it was reported that her support of President Barack Obama helped him gain over one million votes in the Democratic primary race seven years ago.
Mariska Hargitay (Law & Order: SVU). For most people, Mariska Hargitay is Olivia Benson- which can be considered a blessing or a curse. Hargitay has played the role of Olivia Benson for 16 seasons. Her role as a badass special victims unit detective has made Law & Order: Special Victims Unit the longest running scripted (non-animated) series in television history. Hargitay has been nominated countless times for an Emmy for Outstanding Lead Actress in a Drama Series (including eight consecutive nominations), and she finally won the award in 2006.
Phylicia Rashad (The Cosby Show). Rashad is most-known for playing Claire Huxtable on The Cosby Show, which ran from 1982 through 1992. Huxtable was a successful attorney, and she represented class, strength, and eloquence- a role that was rarely represented by black women on television. It may have taken Hollywood some time to recognize how great of an influence Rashad on the culture, but her work was never taken for granted by those who truly respect her art form.
Roseanne Barr (Roseanne). Perhaps no character in the history of television has pushed the envelope more than "Roseanne Conner." The Roseanne show ran on air from 1988 through 1997, becoming one of the most influential shows in television. Roseanne tackled issues such as homosexuality, racism, sexism, teen pregnancy, domestic violence, and drug abuse. Barr was nominated for several Emmys and Golden Globe awards, and she managed to win both an Emmy and Golden Globe in 1993 (Outstanding Lead Actress in a Comedy Series; Best Actress).
Edie Falco (The Sopranos, Nurse Jackie). Falco is most known for playing Carmelo Soprano on the Emmy winning series, The Sopranos. The HBO series is still known as one of the best shows in television history, and Falco is a big reason why the show was so successful. She won three Emmy Awards for Lead Actress in a Drama Series for The Sopranos. In 2010, Falco won an Emmy for Outstanding Lead Actress in a Comedy Series for Nurse Jackie (character Jackie Peyton).
Kerry Washington (Scandal). Washington has made appearances in a number of films, but her decision to star on the television drama Scandal has made her into one of the biggest influences on television today. For her role as Olivia Pope (Scandal), Washington has been nominated for an Emmy in 2013 and 2014 for Outstanding Lead Actress In a Drama Series.
Barbara Walters (20/20, The View). Walters was inducted into the Television Hall of Fame in 1989. She began her broadcasting career in 1961, and her contributions to television includes anchoring ABC News, The Today Show, ABC Evening News, 20/20, and The View. Walters retired as a co-host of The View in 2014, but she is still plays a vital role behind-the-scenes for the daytime talk show.
Betty White (The Golden Girls, Hot in Cleveland). White has made an unprecedented impact in the television and film industry. The icon has been in the entertainment industry since 1939, and her presence is still very prominent today. Her most notable television contributions includes starring on the The Mary Tyler Moore Show (character Sue Ann Nivens) and The Golden Girls (character Rose Nylund).
Robin Roberts (Good Morning America). Her legendary broadcasting career began in 1983 at a local television station in Hattiesburg (MS). Roberts would go on to anchor Sportscenter (1990-2005), and she is currently the anchor of Good America (since 2005). Roberts was inducted into the Women's Basketball Hall of Fame three years ago for her impactful contribution in women's basketball.
Laverne Cox (Orange Is the New Black). Cox became the first openly transgender person nominated for a Primetime Emmy. She was named to Ebony magazine's Power 100 list in 2014, and Time magazine's 100 Most Influential People in 2015. Her role as Sophia Burset on Orange Is the New Black made Cox a household name and strong influence in the LGBT community.