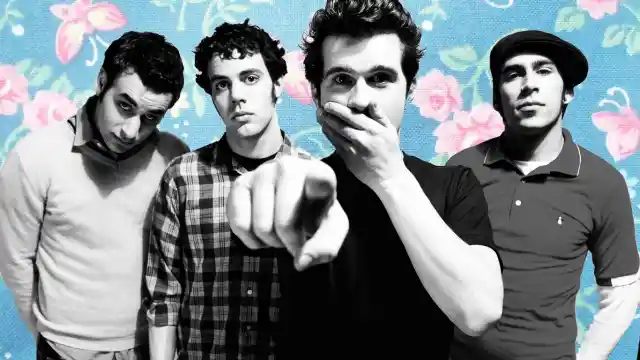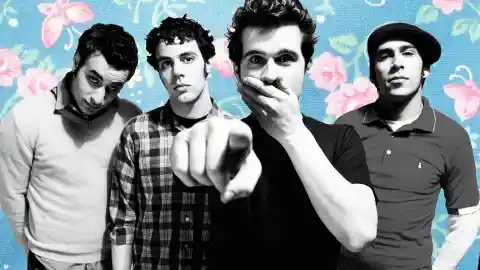 With a population of nearly 8.5 million people, it's no wonder that for years New York has been a hot bed for musicians and artistic endeavors of all mediums. When music nerds think about the NY scene, bands like the Ramones, Sonic Youth and the Beastie Boys immediately come to mind. Each band stood out for defining the genres of their time–the Ramones will always be known for their influence on the punk movement that hit America in the 70s, Sonic Youth pioneered experimental noise rock in the 80s, and the Beastie Boys, which was originally began as a hardcore punk band, eventually developed into a unique style that fused the best parts of both rap and rock in a fresh way.
So, in the near future–when we will all be flying around on jetpacks or after the zombie apocalypse–what bands will grace the pages of rock and roll history books as a new generation of musicians and enthusiasts storm the scene? What bands today are destined to one day influence the bands of tomorrow's NY scene? This list of top 10 modern Rock bands from New York is a good place to start, with a few bands you may have never heard of, but probably soon will. PPcorn is here to school you so you won't look like a loser in front of your grandkids.
Number Ten: Envy on the Coast. Despite having broken up back in 2010 and putting out only two records, this band sent waves through the industry with their 2007 single "Sugar Skulls". Unfortunatly, all great things must come to an end; the band disbanded shortly after touring in support of their last ambitious record Low Country. Despite the ugly ending, all of the members have gone on to other projects including the band Heavy English, who can be seen playing locally in NY, and singer Ryan Hunter's new solo project Quiett Dog.
Number Nine. Glassjaw. Formed way back in 1993, this band really didn't take off until the release of their first record Everything You Ever Wanted to Know about Silence in 2000. With powerful lyrics drenched in genuine emotions, a barrage of heavy guitars and the spastic style of singer Daryl Palumbo that can go from a bloody murder scream to a soft lullaby in the drop of a hat, that record will forever go down as a milestone in post-hardcore history. With only having released one other full LP in 2002 and a slew of EPs released at unexpected intervals, no one knows for sure when Glassjaw will finally put out their highly anticipated next record. Luckily for their fans, they still play shows from time to time to calm the haunting anticipation.
Number Eight: Vampire Weekend. This indie rock outfit, formed in 2006, has been rapidly gaining popularity worldwide. Despite their second record Contra not winning the Best Alternative Music Album Grammy it was nominated for, they would come back with a vengeance and win the same Grammy award with their latest release Modern Vampires of the City.
Number Seven: The Strokes. Anyone who is old enough to remember Guitar Hero can probably remember tearing up this band's hit song "Reptilia" in the classic game Guitar Hero: World Tour. With five albums under their belt, numerous awards and being a huge influence on the revival of garage rock in the states, this is one band that won't soon be forgotten.
Number Six: Coheed and Cambria. Formed in Nyack, New York back in 1995, this progressive rock band has come a long way since then. Incorporating aspects of alternative, metal and post-hardcore into their unique sound, each of Coheed and Cambria's albums are concept records, or records that follow a storyline, which have spawned a science fiction comic series called The Armory Wars. One listen to this bands distinct sound and style and you will remember the name.
Number Five: Grizzly Bear. Brooklyn has given us many great bands over the years including this Indie band that has heavy influences of psychedelic, folk and experimental rock. With their latest record, Shields, released back in 2012, their unique manipulation of sound and noise will make you feel as though you are drifting away, lost at sea, but without a care in the world.
Number Four: Yeah Yeah Yeahs. Constantly pushing the envelope on expectation, this NYC art Punk band has never feared experimentation and trying new things. With their legendary debut album Fever to Tell that pleased garage punk kids, all the way to their latest release Mosquito which had elements of Dance and ferocious Indie Rock, this band is guaranteed to never put out the same record and always bringing something new to the table. Singer Karen O's unforgettable stage presence, style and flair for the dramatic makes this band a force to be reckoned with.
Number Three: Cults. Their first single "Go Outside" set the tone for what is turning out to be quite a successful career for this indie pop band. With an accompanying video that perfectly depicts old footage of Jim Jones and the Jonestown Massacre and an interesting sound that blends experimental synth noise with poppy hooks, one listen and you will be humming this bands tunes for days.
Number Two: Every Time I Die. This band will easily one day go down in Metalcore history. With violent guitars that bleed technicality, heavy southern rock and Metalcore influences and still seven albums strong, this Buffalo band seems to be on a chariot of fire that won't slow down anytime soon. Their latest record From Parts Unknown is a testament to the fact that even after nearly two decades as a band, they can still bring it like no other.
Number One: Brand New. This alt rock Long Island band has been getting a lot of attention lately, and for good reason. After six long years of not releasing any music since their last mind blowing record Daisy, we are finally beginning to witness what might be the early process of a new record. This band has come a long way, growing their sound with each release–from the pop-punk days of Your Favorite Weapon, to the bleeding heart emo anthems of Deja Entendu, to their more experimental alternative rock style found on The Devil and God Are Raging Inside Me and Daisy. It's no wonder fans are excited to see what this band has in store for their next release. Stay tuned here at PPcorn to keep yourself updated!