Anyone who's ever flown coach would purchase a private jet, given the opportunity. Jet prices range anywhere from $3 to $90 million, and they require a yearly $500,000 to maintain, on average. These celebrities, coming from different fields and backgrounds, have reached that ultimate elite status only available to a few lucky people. Take a look at some of the most astonishingly expensive private aircrafts ever owned by celebrities, and stay tuned for part two, coming soon!
Number Ten: Elvis Presley
Presley's Convair 880 was so special he even gave it a name: Lisa Marie (after his daughter.) The interiors were completely refurbished and re-desined to his taste and needs. The plane can accommodate 28 guests and it counts with some rooms with beds, 52 speakers and four televisions. The main bathroom's faucets are made of gold and the plane is equipped with a conference room. The $2.7 million plane is no longer in use, and remains a touristic attraction.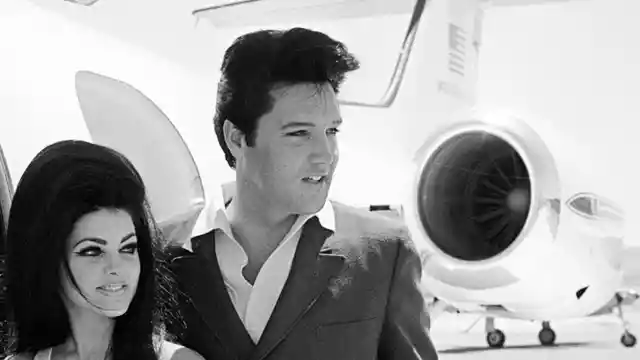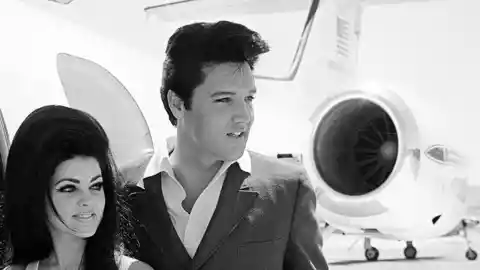 Number Nine: Larry Page and Sergey Brin Private Jets
Larry Page and Sergey Brin co-founded Google in 1998. Their company's fleet counts with eight jets – one of them is a Boeing 767-200, normally used for commercial flights due to its size and passenger capacity. In 2014, NASA granted Google permission to use historic Moffett Field's runways and hangars on a $1.2 billion lease. The price of the jet? Around $25 million.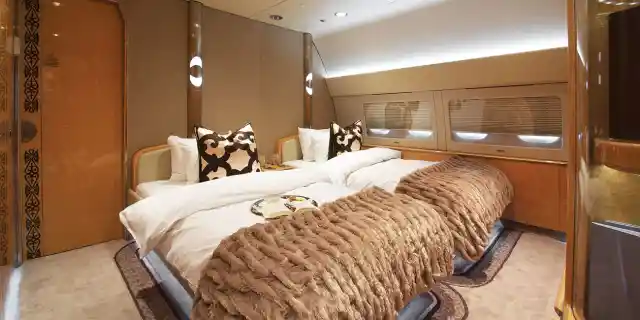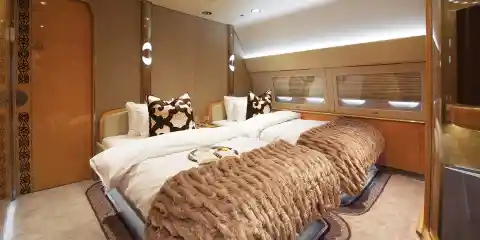 Number Eight: Tom Cruise
Tom Cruise's jet collection (yes, a collection) comprises five different planes. His hyper-luxurious Gulfstream IV is the cherry on the cake, although his personal favorite is a vintage P-51 Mustang used on WWII. Top Gun shaped him to such an extent he even got a pilot license for himself. Not only does Tom Cruise fly his own jets, he even hangs off flying planes occasionally. Classic Tom! His Gulfstream was a whopping $36 million.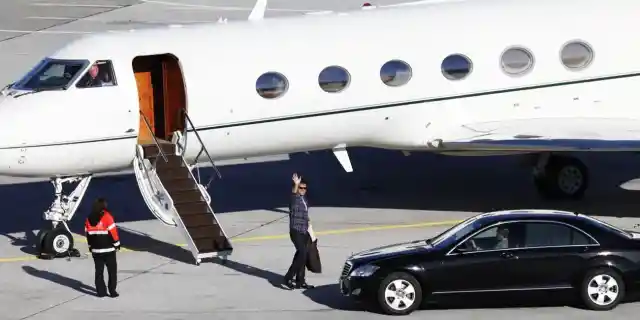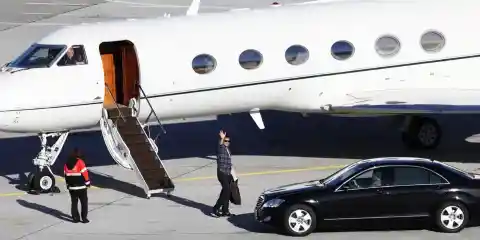 Number Seven: Bill Gates
What's a list of rich people without Bill Gates on it? Gates is usually not one for over-the-top luxurious commodities, but he does love traveling in style. And he has to travel a lot, too. Gates has called his Bombardier BD-700 Global Express his "guilty pleasure." The ultra-long jet seats 19 people and it's designed to fly long, intercontinental distances non-stop. Specifically, it's capable of flying 5,000 Nm (9,300 km) without refuel. Pretty impressive, like its price: $40 million.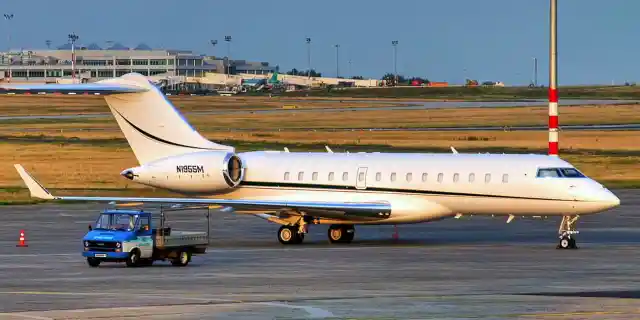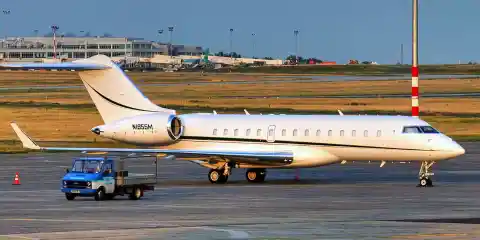 Number Six: Jay-Z
The rapper owns a Bombardier Challenger 850 Learjet, a Father's Day gift from Beyoncé. The jet comes with all sorts of amenities: a kitchen, a living room, a bedroom and two full bathrooms. Not bad. They couple has already put the plane to good use, as they often board it to go on family getaways. Beyoncé spent $40 million on it. Stay tuned for part two, coming soon!