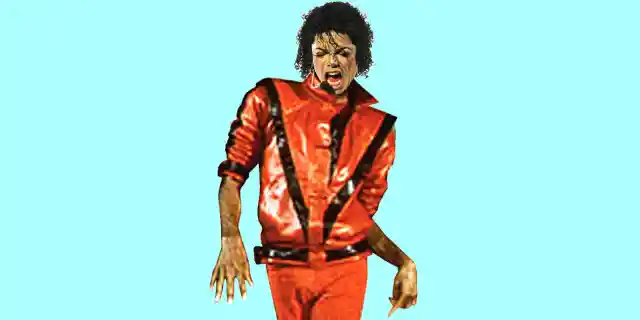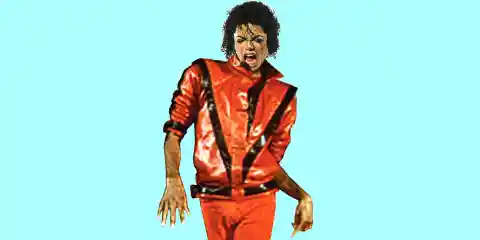 It will surprise no one when I say there are far too many incredible songs to count. We all have our favourites. Even our favourite bands have their favourite songs. So it goes without saying that well-known bands will do their own take on the classic songs that they love – just like us regular folk, who sit in our bedrooms learning the riff from "Sweet Home Alabama."
Thankfully the music industry, as a whole, has a much better track record when it comes to remaking classics than Hollywood does with movies. So we are going to take a look at 10 cover versions of songs, which while I won't say are necessarily better, are definitely on par. Many of these take a new twist on a song and give it new life.
"Daddy Cool" by Placebo. "Daddy Cool" was a hit for Boney M back in 1976, and was a great floor – filler to get people dancing. The song had an incredibly catchy bass and strings riff, and very memorable lyrics. Even today people still recognize the song when it is so much as hummed by someone passing in the street.
Placebo released a version of "Daddy Cool" as a track on their excellent bonus covers CD that came as part of the special edition Sleeping With Ghosts album. The familiar riff is intact, with a great distortion to it. The strings section has been replaced with a similarly distorted guitar, also. It works really well.
The tempo of the song is almost exactly the same, just with a heavier, rockier vibe to it, which of course you would expect from Placebo. This will definitely be a song that brings people to the dance floor, just like the original.
"It's Not Over Yet" by Klaxons. Originally released in 1995, "It's Not Over Yet" is a popular dance track by Grace that is still played in clubs today, and has seen countless remixes. It has a great synth sound, combined with Graces' shrill loud voice, it's a dance classic that has stood the test of time!
A cover of "It's Not Over Yet" was a single released by Klaxons from the album Myths Of The Near Future. The familiar sound of distortion and screeching guitars that comes from most Klaxons songs replaces the synthesizers and drum machines, and to great effect, and Jamie Reynolds does a great job of taking on the singing on the song. This will make you dance just as much as the original version!
"Such Great Heights" by Iron & Wine. The Postal Service's album Give Up is a critically acclaimed electronic album, filled with many original songs. "Such Great Heights" is often cited as the highlight of the album, and it's easy to see why. It's a wonderfully crafted song with excellent lyrics and a beautiful backing track. The song has been featured on many top 10 lists since its release in 2003.
Also released as one of the B-sides on the original Postal Service single, was this excellent cover version by Iron & Wine. Getting rid of all computer equipment and arming himself with just a guitar, and his great soothing voice, Samuel Beam, aka Iron & Wine, shows how to take a fast paced song, and slow it down, making the excellent lyrics even more pronounced. Eagle eared listeners will no doubt recognize the song from Zack Braff's indie classic Garden State, as it was featured on the soundtrack, which is where most people (including myself) first heard this version.
"Africa" by Andy McKee. Now here is a song that I guarantee everyone joins in with when it is inevitably played at a wedding or cheesy night at a dive bar. Toto really nailed it when they recorded "Africa". The forgivably clunky lyrics are known all over the world. An excellent chorus rings out, and the drum beat between verse and chorus is just as famous. A classic through and through!
Andy McKee is an incredible guitarist, who mainly releases instrumental acoustic albums. His version of "Africa" is a very memorable one. The drum beat is replaced with him simply slapping the guitar, and in place of lyrics are just guitar notes. It's a real treat for the ears, and became a YouTube sensation a few years back. One that I would recommend having a look at if you haven't already. The track is also available on McKee's album Dreamcatcher.
"Come Together" by Michael Jackson. The Beatles must have had most of their library covered by now – "Yesterday" being the most covered song of all time, fact fans. Another of The Beatles songs, (that I hope needs no introduction) "Come Together," is a hugely popular record, with its instantly recognizable bass riff, which is usually one of the first things budding bassists learn to play, the drums building up to a great chorus, and of course, John Lennon! Enough said.
It's surprising, but many people don't realize this cover even exists, despite it being done by one of the most famous artists in history, and also featuring on one of his biggest albums; HIStory. Michael Jackson's cover gives the familiar Jackson vibe, with a great slap bass version of an already great bass riff, and the drum sound that is similar to "Beat It," gives the song a real boost bringing it into the 90s, and filling the song with Jackson funk. Check it out if you haven't heard it already, you might be surprised!
"Heartbeats" by José González. You'd be forgiven if you haven't heard the original version of "Heartbeats" by Swedish electronic outfit The Knife. From the album Deep Cuts, the song went relatively unnoticed in 2003. The combination of a great synth loop and vocalists Karin Dreijers' charming voice lend themselves to a great indie electronic song. Memorable lyrics and an upbeat tune make this a real feel good song.
Made famous by a Sony TV ad, the stripped down acoustic version of "Heartbeats" became an instant hit, and it's easy to see why. José González has a great voice, and the acoustic picking throughout the song is almost hypnotic. It's a song that finds itself being played on repeat. It's a real gem, though annoyingly, it's a little short.
"Band On The Run" by Foo Fighters. Paul McCartney's polarizing post- Beatles venture did have some absolute classics, and yes, some duds, however "Band On The Run" is hailed as one of the best the band produced, and it is a great song. McCartney's distinct voice, and bass sounds lend themselves very well to the song.
Then along came Foo Fighters, who have a surprising collection of covers, not just on the album Medium Rare where this track is taken from, but also on many session compilations. They have a great talent for putting their own stamp on classic songs. Even more impressive is how Dave Grohl's voice seems to fit every song ever written. As for this song, Foo Fighters up the tempo, as well as the distortion. This makes the song one that really pumps you up as you get to the chorus. It has a real punch to it, and the heavier style – dare I say it – seems to suit the song better! The album Medium Rare has many incredible covers ranging from Pink Floyd, to Jerry Rafferty, while not too well known, is really worth a listen.
"Teardrop" by Newton Faulkner. Massive Attack's "Teardrop" was greeted with critical acclaim, becoming one of the most popular songs of 1998, arguably being the main reason the album Mezzanine sold its as well as it did. The song is a great blend of acoustic guitar and piano, and is suitably styled for the trip-hop nature of the album, with interesting lyrics that make this a song that people keep coming back to.
2007 saw the release of Hand Built By Robots, Newton Faulkners' debut album, released as a single. This song didn't climb terribly high in the charts, but is an exceptional cover nonetheless. The acoustic guitar keeps its rightful place as the main attraction here, but Faulkner has a great voice, and towards the end, when the drums and electric guitars kick in, you might just find the hairs on the back of your neck stand on end.
"Whisky In The Jar" by Metallica. Thin Lizzy's take on the Irish traditional song, "Whisky In The Jar" frequents peoples top ten song lists. The now legendary guitar riff still has a great crunch to it, and the rawness of the track means it hasn't lost anything over the past 40 years. If you don't know this song, then you need to take a good long look in the mirror.
Garage Inc. was released in 1998, and featured Metallica performing various covers, to a surprisingly good effect. It was a toss-up between this and the cover of Lynryd Skynrd's "Tuesday's Gone," but I went for this one as "Whisky In The Jar" is the better known song. It immediately hits you (metaphorically of course) with a great deep sound that fits the song perfectly. James Hetfield's growly rock voice also fits perfectly with the song, and you can really tell that they had fun recording this one. I am not a huge fan of Metallica, but I really love this cover, and the energy in it is incredible.
"Wonderwall" by Ryan Adams. A true Brit Pop classic and pub band favourite. "Wonderwall" was sung by every patriotic Englishman throughout the mid-90s, and became an anthem all over the country. Taken from the album (What's The Story) Morning Glory, Oasis' unique style of loud guitar and Liam Gallagher's unmistakable vocals have put this song into the record books.
Although this list is not in any real order, I have saved my favourite for last. Ryan Adams' cover of "Wonderwall" really is something special. As with a lot of these covers, it is a stripped down acoustic version of the song. The tempo is slowed, coupled with some amazing picking on the guitar. The way Adams sings the song is so soulful that it leaves a lasting impression instantly, and will have you reaching for the repeat button more than once. Liam Gallagher himself has even been quoted saying he didn't know what the song was about until he heard Ryan Adams' version. A must listen!
So there you have it, ten songs that are on par with their original versions. Of course there are covers out there that do not do the originals justice, but that's another list altogether. So let us know what covers you like, or don't like, and expect a part 2 to come in the future.
PPcorn Cover: MusicSnake – Here Comes The Sun
https://www.youtube.com/watch?v=l4g8qYDUVBA