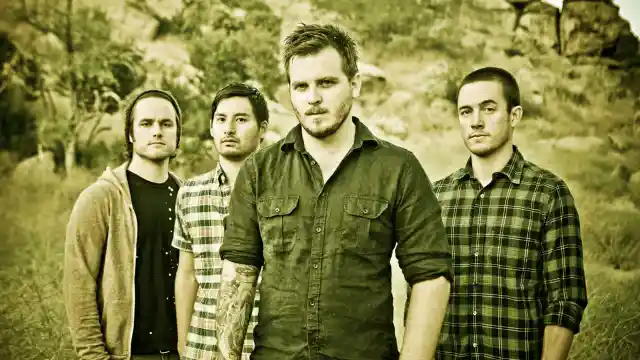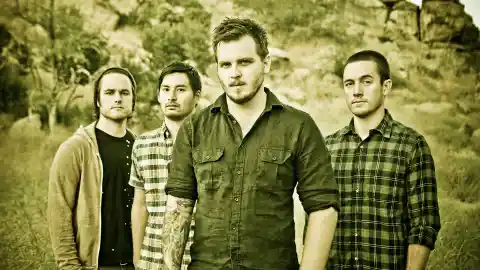 For years, musicians have found creative ways to tie in stories and themes into their music, using everything from planning out lyrical structures to meticulously crafting an album from beginning to end. This is what we call concept albums… records that are written with the intention of following a storyline or specific theme. Typically, these albums can stand on their own, but with the backdrop of imagination and the deeper meaning behind a record on behalf of the artist, this can open a whole new door of appreciation for the listener.
Bands like the Beatles, with Sgt. Pepper's Lonely Hearts Club Band, and Pink Floyd with the Wall, have pioneered the way musicians craft their records. Although it's not as prominent today as it was in popular music's more experimental eras, such as the 60s and 70s, there are still many artists that take time to not only write music but craft and package it in a way that goes above and beyond being a simple record. This list of top 10 concept albums is a good place to start for any music lover to kick back and get lost in worlds that only the minds of musicians can create.
Number Ten: Mastodon – Leviathan. Released back in 2004, this concept album based around the classic novel Moby Dick by Herman Melville instantly received album of the year awards from magazines Ker rang! Revolver and Terrorizer. The popularity of the record quickly put them at the forefront of modern American Metal bands, and deservingly so, I might add.
Number Nine: Muse – Black Holes and Revelations. Although not typically regarded as a concept album, this was the first record where it seems English band Muse finally found their voice. Ripe with talks of political corruption and revolution, this album set the stage for albums to come, more specifically their first intentional concept record The Resistance. Singer/guitarist Matthew Bellamy told Q Magazine: "Black holes and revelations–they're the two areas of songwriting for me that make up the majority of this album. A revelation about yourself, something personal, something genuine of an everyday nature that maybe people can relate to. Then the black holes are these songs that are from the more… unknown regions of the imagination."
Number Eight: Childish Gambino – Because of the Internet. Anyone who has lived through the early years of the internet can attest to just how much it has shaped, changed and evolved society, which is exactly the theme of this record released in 2013 by famed comedian, actor and Community star Donald Glover. Glover describes the record, saying, "Because of the internet I'm here, because of the internet we're all here. It's the language of earth. Everyone keeps saying by this or that year, Mandarin or Spanish will be the most dominant language, but the Internet is already a language we are all connected to… but the thing is, there are no rules, which is also the awesome thing."
Number Seven: My Chemical Romance – The Black Parade. New Jersey natives My Chemical Romance are no strangers to dark themes and stories in their music and image, but this record truly set a new bar for what they can do. The album tells the story of a cancer patient who dies and reflects upon his life in his now after-life. Accompanied by big-budget, theatrical music videos and live shows, this record set a milestone in rock music that hasn't been seen since the Beatle's Sgt. Pepper's.
Number Six: Lauryn Hill – The Miseducation of Lauryn Hill. Released back in 1998, this Neo-Soul record blew the industry away. Even to this day, music lovers and fans always ask, "Whatever happened to Lauryn Hill?" This comes from a futile anticipation of a follow up record that will probably never see the light of day, but the closest and most personal answers to this question are portrayed within the lyrics of this timeless album. Recently, the Library of Congress came to regard this record as, "culturally, historically or aesthetically significant".
Number Five: Lupe Fiasco – The Cool. This ambitious second album by Chicago rapper Lupe Fiasco tells the story of characters first introduced in a song of the same name from his first album Food and Liquor. Having a an ensemble of guest appearances from artists like Snoop Dogg and production credits to big names like Fall Out Boy's own Patrick Stump, this record is guaranteed to please and flow as smooth as Lupe's rhymes.
Number Four: Coheed and Cambria – Good Apollo, I'm Burning Star IV, Volume One: From Fear Through the Eyes of Madness. This band's name comes from the two main characters that are the focus of an epic science fiction tale that all of their albums tie together to create. With each release, their progressive style gets more impressive than the last, and this record signified a progression toward more technical playing and song composition not seen on their first two records. It's not essential to follow the story in depth in order to truly appreciate just how amazing this band is, but grab a copy of the graphic novel The Armory Wars and some loud headphones and take your listening experience to a new level.
Number Three: Cursive – Happy Hollow. Coming out three years after their successful record The Ugly Organ that also marked the departure of cellist Gretta Cohn, Cursive released this concept album that follows a small community named Happy Hollow. Each song portrays different characters confronting various issues such as religious dogma, war, prostitution and secret love affairs. With a tone and imagination that will resonate with fans of the film The Wizard of Oz, an experimental approach to song structures and help from a horn arrangement, this record will take you on an adventure you wont soon forget.
Number Two: The Dear Hunter – Act II: The Meaning of, and All Things Regarding Ms. Leading. This second act within a story of six acts continues following the journey of an unnamed protagonist as he falls in love with a prostitute named Ms. Leading, and its subsequent falling apart. Singer, guitarist and songwriter Casey Crescenzo has been known for his experimental song composition and storytelling, and this album will forever stand as a testament to that.
Number One: Thrice – The Alchemy Index Vol. I-IV. Thrice has never been afraid to try new things and The Alchemy Index is no exception. This album is split into four records, each representing the elements fire, water, air and earth, and each consisting of six songs. Fire has more of a post-hardcore appeal, water takes on a strong electronica emphasis, air has a bit of an alternative or indie feel, and earth resolves everything with beautiful piano and acoustic-driven arrangements. Thrice pulls out all the stops, trying a bit of everything in a way where each song flows just like the element it represents, and no matter what your music genre of choice is, you're bound to find something from this album you will like.