Some of these luxury cars cost more than a house, but I'm sure these celebrities can afford these vehicles along with a million-dollar mansion. Hip Hop mogul Jay Z owns a Maybach Exelero, which isn't too expensive- it's only an $8 million dollar car! Wow! The majority of the cars on this list may not cost $8 million, but they are definitely quite costly.
Number One: Travis Barker's old school classics are truly one-of-a-kind. Barker may be a huge fan of Cadillacs, but his collection of old schools are definitely head turners- especially his black Chevy Impala.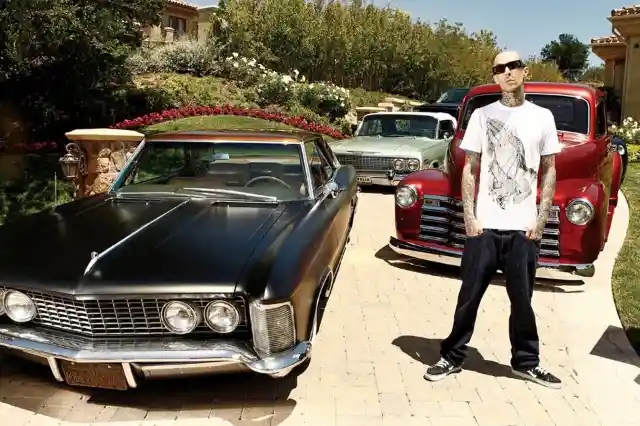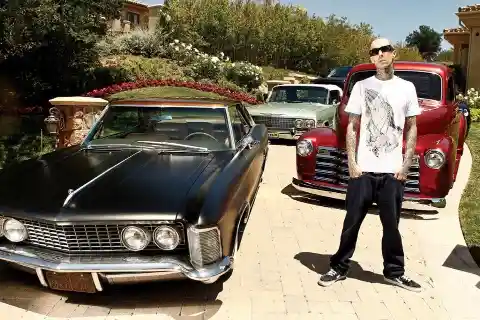 Number Two: Of course Nicki Minaj owns a pink Lamborghini. The "Pink Princess" is currently on her Pink Tour, and so this car compliments her very well. The pink rims are perfect! I believe Minaj owns a pink Range Rover too.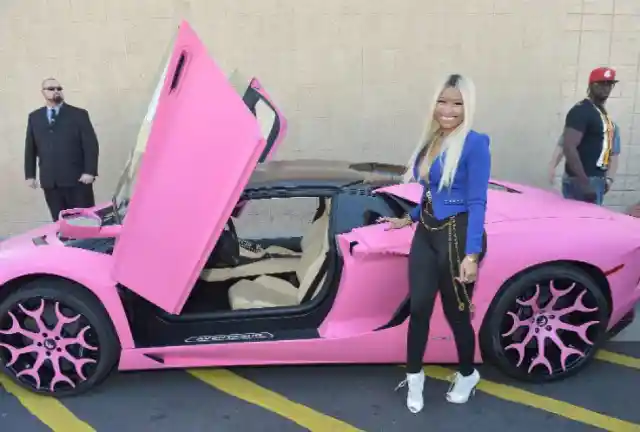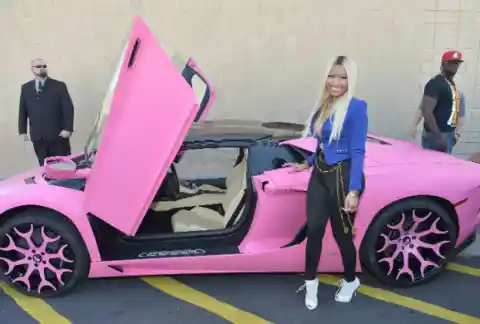 Number Three: Chris Brown's Lamborghini resembles the Nike Foamposite sneakers. Chris always keeps his cars with the most unique customizations, this Lamborghini is one of my favorites. He also has a very cool Lamborghini with a Jet Fighter customization.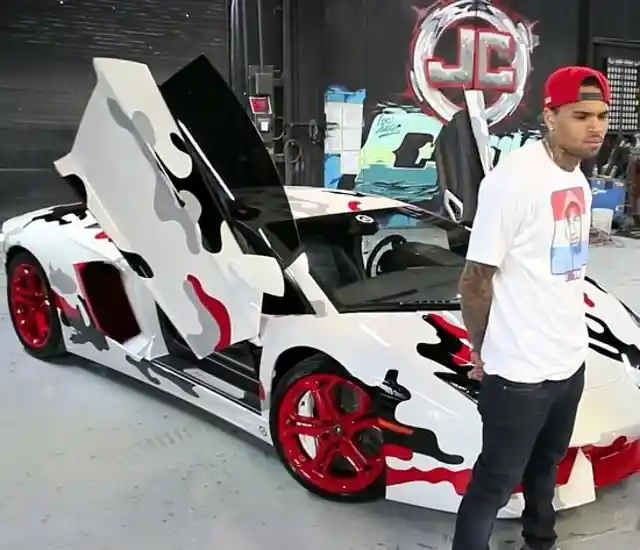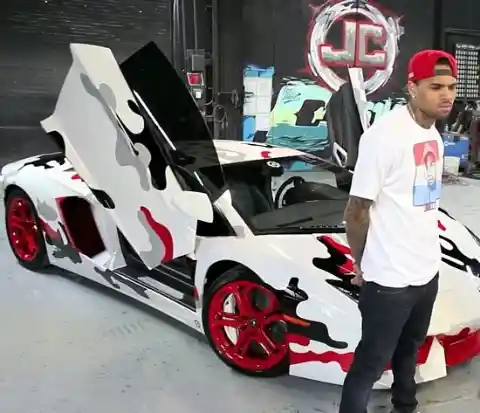 Number Four: Justin Bieber's light blue Ferrari definitely stands out, especially when he is roaming through the streets in Los Angeles (CA). Bieber loves his fast cars- I just hope he doesn't get too many speeding tickets with this speed racer.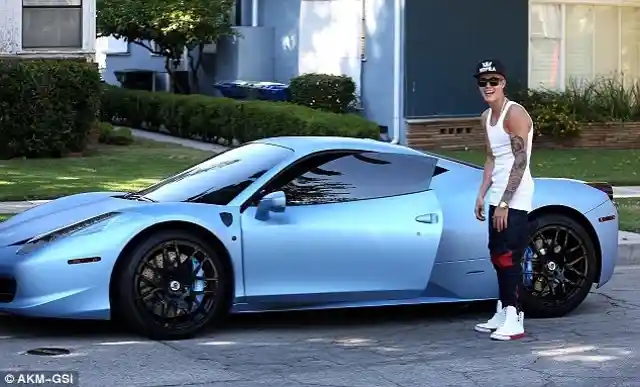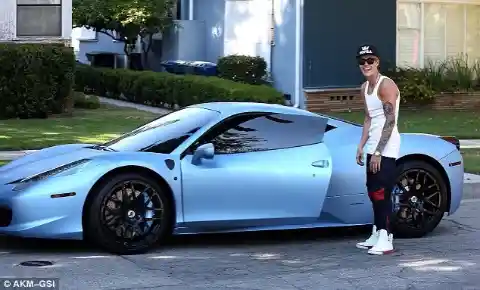 Number Five: Kim Kardashian's black-on-black Range Rover is fun, yet it is still elegant. Kim's heels in the photo compliment the SUV perfectly. Being the fashionista that she is, Kim purposely matched her heels and whip that day.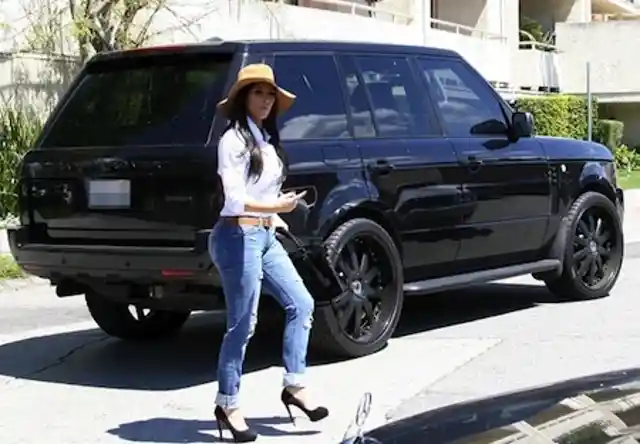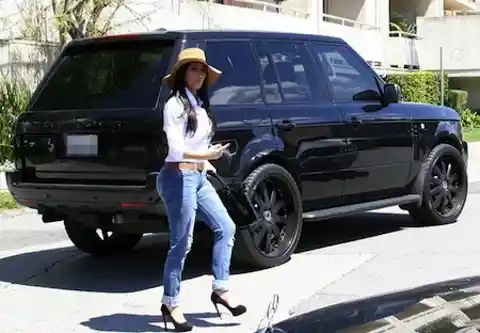 Number Six: Lebron James' convertible Ferrari is sleek and powerful. It's probably more fitting for cruising through the city of Miami (FL), but I'm sure King James doesn't mind riding around in this Ferrari in his hometown of Akron (OH).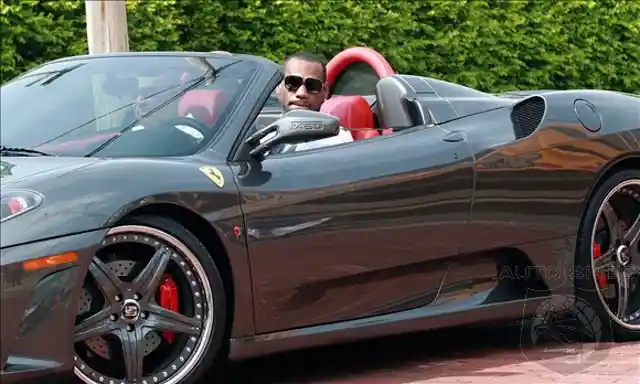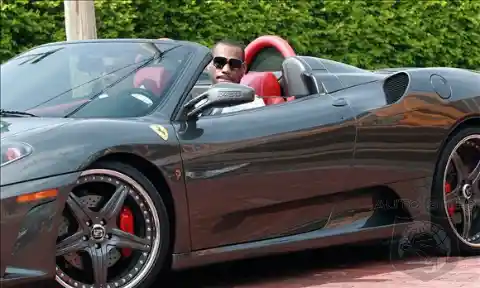 Number Seven: Jay Z is just showing off with this whip! The Tesla Model S is in a class of its own, much like the "King of New York," Jay Z. Usually when we see Jay in a car, it's in the back seat of a Maybach, but his car collection is insane.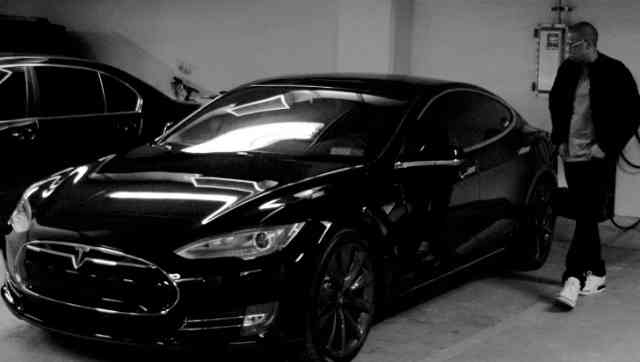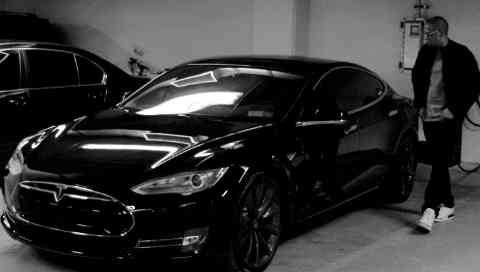 Number Eight: Rob Dyrdek trading in his skateboard for this cream-colored Ferrari was a very wise choice. The MTV funny man is earning a living by making us laugh nowadays, but this car is truly "something serious."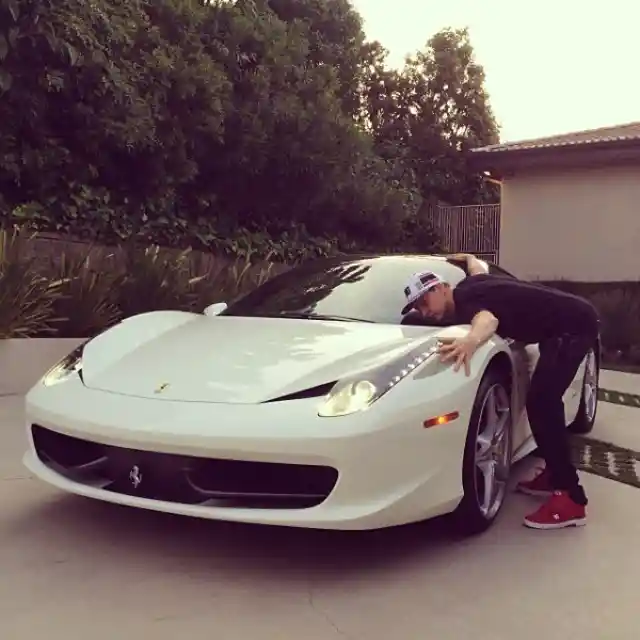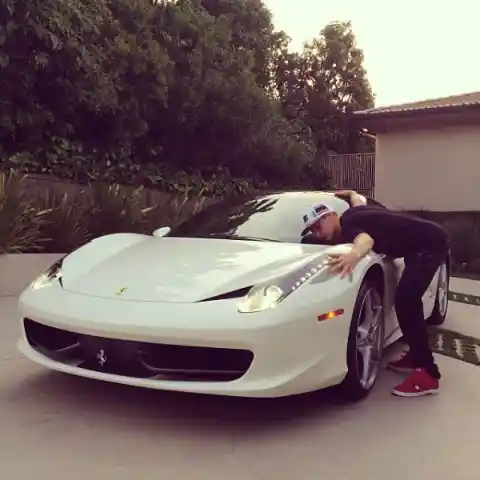 Number Nine: Kendall Jenner and her black Range Rover are both bold and fierce! It looks like she either copied Kim Kardahian's Range Rover, or she simply borrowed her stepsister's car. Either way, you can never go wrong with a classy vehicle like the Range Rover.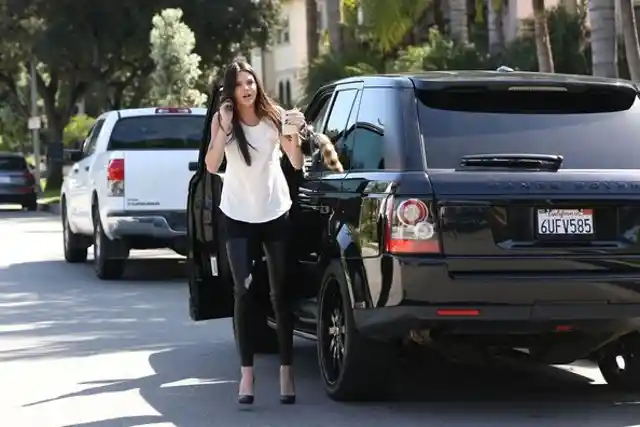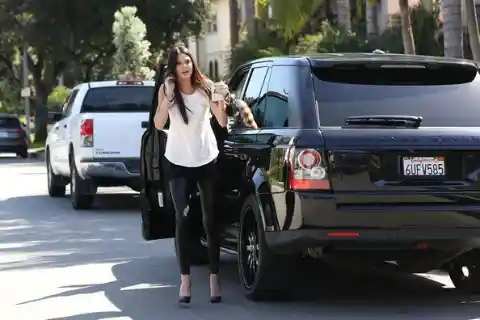 Number Ten: Floyd Mayweather probably has just as many vehicles as an actual car dealership. The boxer refers to his cars as "toys," and he has a huge collection to play with. His Mercedes Benz AMG is one of the fastest cars on the planet.