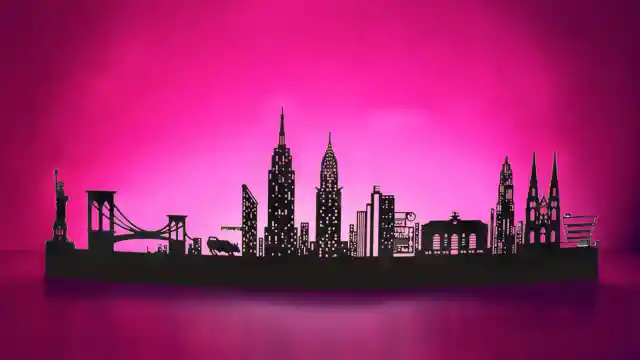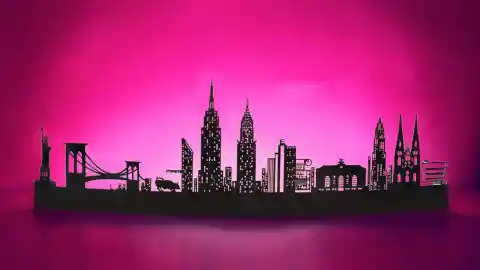 So, the day has finally come — your band is ready to hit the road. You've spent the last few months playing all your local venues, handing out demos from the trunk of your car and giving everyone you meet stickers and flyers. You've conquered your hometown, and now it's time to take it up a notch. Any musician that has hit the road will tell you that there's no place to play like New York City – the city that never sleeps and where the party never ends. But the big apple can be quite intimidating if you don't know your way around. No worries – PPcorn has you covered. These are the Top 10 venues your band should book to play.
Number Ten: The Mercury Lounge. Located in the heart of the Lower East Side right on East Houston Street, the Mercury Lounge is a hotbed for up and coming bands. It is a small dive bar with drinks that are overpriced by dive bar standards. Nonetheless, it's a great venue to play and now you can brag to your friends about how you played a set at the same venue where bands like the Strokes got their big break.
Number Nine: Arlene's Grocery. Located right around the corner from the Mercury Lounge, Arlene's is definitely a local favorite that can fill up quickly most nights of the week. With cheap drinks, dim lighting and a separate show room so your band can really shine, this is the perfect venue to play at while in NYC.
Number Eight: Pianos. Also located in the Lower East Side, this bar has a surprisingly nice restaurant and two stages located on two separate floors. This spot attracts the more bourgeois, well-dressed residents of the LES as opposed to the artsy hipster types, but don't let this fool you — Pianos is the perfect spot to bust your chops and prove your worth. Make it with this crowd, and you can make it anywhere.
Number Seven: The Cake Shop. This LES spot is located right on Ludlow Street between Stanton and Rivington. Not only is it a live music venue, bar and record shop, but it is also a literal cake shop and café. So not only can you either play or watch some great local talent, but you can also grab some vinyl and a cupcake on your way out. It doesn't get much cooler than that.
Number Six: The Bowery Electric. Located right on Bowery between 2nd and 3rd street, right down the street from where the iconic CBGBs used to be, this classic spot is home mainly to music of the electronic persuasion, but they do have many nights dedicated to specific types of live music or DJing. For all of you old school rock and rollers, their Old Soul Revival Wednesdays is definitely worth checking out.
Number Five: The Pyramid Club. If you head from the LES into the East Village, you might stumble upon this interesting night spot. Primarily a dance club, the stage is located in the dark basement lined with television screens playing strange videos and go-go dancers of varying genders and orientations helps create an ambiance that you'll never forget. If that doesn't catch your interest, this was also the first spot bands like the Red Hot Chili Peppers and Nirvana played on their first visits to NYC.
Number Four: Otto's Shrunken Head. This venue, located on 14th street between Avenues A and B, is a venue that truly cares about preserving great indie music. While most of the shows are free, the host typically passes around a tip bucket during or after each band's set which can sometimes be a more effective system than most venues offer when it comes to getting paid. And as the cherry on top, they give all performers a few free drink tickets for some liquid courage before your set. Be sure to tip their fantastic bar tenders!
Number Three: Pete's Candy Store. Don't let your guard down with this hole-in-the-wall Brooklyn space. What it lacks in size it makes up tenfold in creative energy. With live music every night and regular stand-up comedy and poetry readings, the only thing you will leave without.
Number Two: The Trash Bar. Rumor has it that this Williamsburg dive bar may soon see its final days, so there is no better time to get your band on a bill here. With décor in the main bar room that suits the name to a tee, a showroom with an open bar special that goes from 7pm to 9pm and a basement level covered with graffiti including a large cutout of Jack Nicholson's scary mug from the Shining, this spot Is the perfect place to play for an unforgettable night.
Number One: The Silent Barn. And finally, probably the most interesting and unconventional venue on our list – the Silent Barn. While it might sound like a place where animals go to get slaughtered, and some may even argue that it looks like one, this spot is a hot bed for art and music like no other. Located on Bushwick Ave in Brooklyn, this isn't like a typical Manhattan venue where many of the people that come and go tend to be bar hoppers. The area doesn't have many other businesses close by which limits the foot traffic in the area. With this in mind, think of the SB more of like a house party; the turnout really depends on how many people your band, or bands you're playing with, can bring out. This space hosts a slew of different artistic and creative events, and since it isn't a typical business (the space is completely run by volunteers) the atmosphere is a lot cozier and the staff is more personable as opposed to someone who wants your money or is trying to get tips. The best part is that bands always get 75% of the door cover charge.