New York City is one of the premiere spots to find the best restaurants in the world. Here, we present you with the best restaurants in NYC as of 2015. We've spent the entire year compiling data for this list, and though there are still two months left in 2015 for things to change, this comprehensive guide offers first-time visitors all the necessary information they need to get the best possible culinary experience in New York. From the most popular dishes to a list of celebrities who have dined there, we leave nothing out when discussing these 10 establishments. Check out our list of 2015's 10 best restaurants in NYC below.
Number Ten: La Grenouille – Midtown, Manhattan. La Grenouille is considered to be the last classic French restaurant in NYC. The menu contains items like La Bisque de Homard – creamed lobster bisque – and Oxtail au Vin de Bourgogne, and it is served prix fixe style at a price of 108 dollars. Located at 3 East 52nd Street in Manhattan's popular Midtown neighborhood, La Grenouille has been around since 1962 and has served celebrities such as Sir Laurence Olivier, Paul Newman, Madonna, Sean Connery and Elton John. La Grenouille serves lunch from noon to 2:30 p.m. and dinner from 5 p.m. to 10:30 p.m.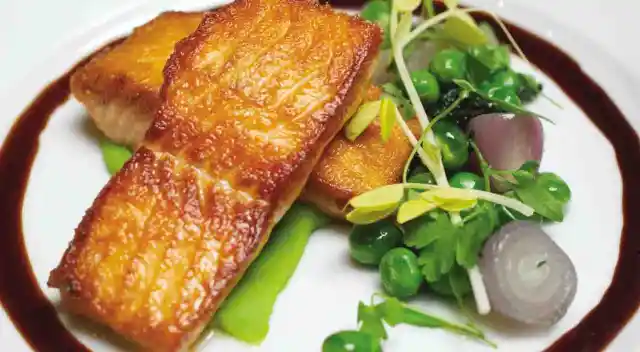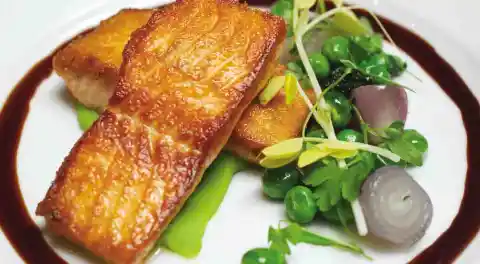 Number Nine: Peter Luger Steak House – Williamsburg, Brooklyn. A staple in the trendy neighborhood of Williamsburg, Peter Luger Steak House has been serving classic food since 1887. Popular menu items include Luger's Sizzling Bacon (extra thick), the steak for two, and their lunch burger, which will only set you back $13.95. The steakhouse, which has been around since 1887, was originally called "Carl Luger's Café, Billiards and Bowling Alley." Peter Luger owned the restaurant, but Carl was his nephew. Peter Luger Steak House has been rated the best steak house in NYC for 28 years, and there are no signs it's slowing down soon. Interested buyers can purchase USDA Prime steaks from Peter Luger's Butcher Shop, an online shop marketed to people who want the experience of dining at Peter Luger's without actually going there. Peter Luger has locations in both Brooklyn and Long Island.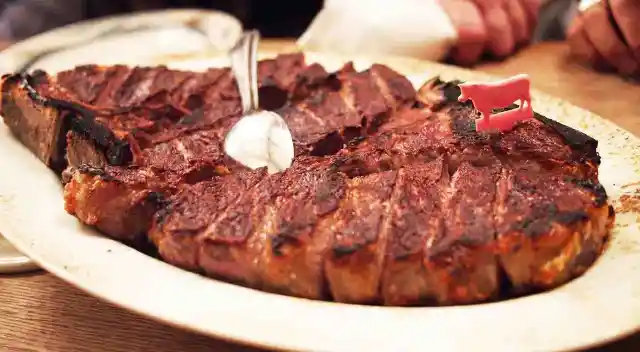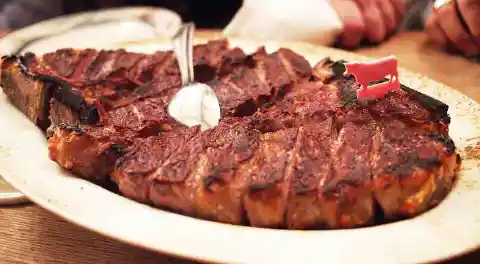 Number Eight: Gramercy Tavern – Flatiron, Manhattan. Gramercy Tavern has become a staple in NYC's culinary world, and for good reason. Referred to as "The poster child of all that is good about American food today" by Lucky Peach Magazine, Gramery Tavern is located at 42 E 20th Street in Manhattan's trendy Flatiron district. Chef Michael Anthony boasts a menu including duck meatloaf, an heirloom tomato salad, and warm plum clafoutis. There are two distinct dining experiences offered by Gramercy Tavern: diners can choose to eat in the Tavern or in the Dining Room, which is a little more upscale. Gramercy Tavern has been open since 1994 and began under the direction of Chef Danny Meyer. It has one michelin star.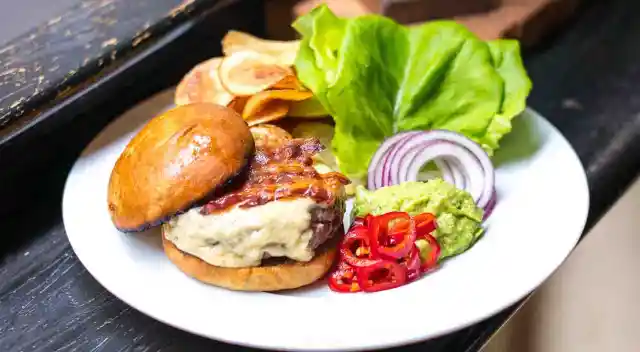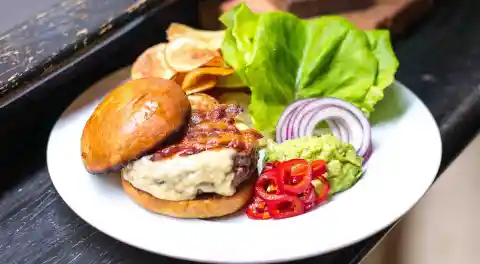 Number Seven: Sushi Yasuda – Midtown East, Manhattan. Located in Midtown East at 204 East 43rd Street, Sushi Yasuda is not to be missed if you're in NYC. Interestingly, diners are not allowed to tip in Sushi Yasuda, which is presumably an effort to achieve the most consistent service possible. The menu includes items like Aka Miso – red miso with nameko mushrooms or asari clams – and Sansaini – cooked mountain vegetables, with many items changing seasonally. The restaurant invites diners to enjoy sushi in a traditional way, encouraging diners to avoid mixing their soy sauce into wasabi and placing pickled ginger directly onto the fish. Sushi Yasuda has been open since 1999 and is open every day except Sundays and national holidays.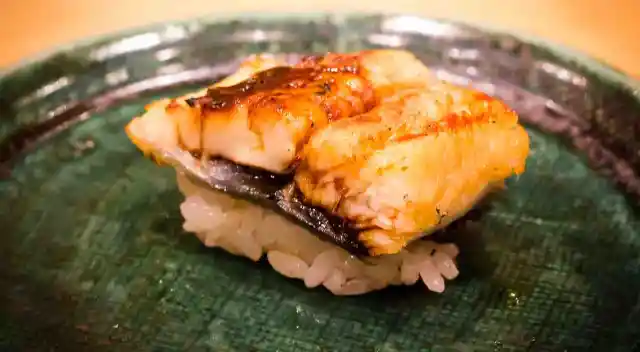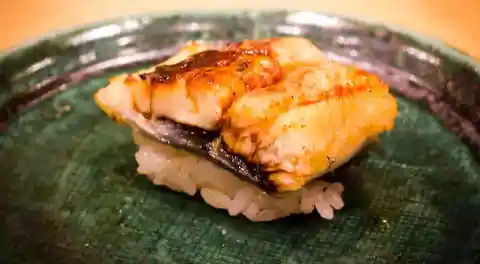 Number Six: Daniel – East 60s, Manhattan. Located at 60 East 65th Street, Daniel brings a fresh look at nouveau French cuisine in NYC. The dinner menu includes items like smoked sablefish with heirloom tomato gazpacho, quail "galantine" with foie gras, and amaretto flambéed Hudson Valley foie gras, so if you're in the mood for decadence, this is the place to go. Helmed by famed chef Daniel Boulud, diners at Daniel can choose to eat in the bar and lounge, or in the more exclusive Skybox, which is a glass area suspended above the kitchen. Up to four guests at a time can dine in the Skybox. Daniel is one of just a few restaurants in NYC that has two michelin stars.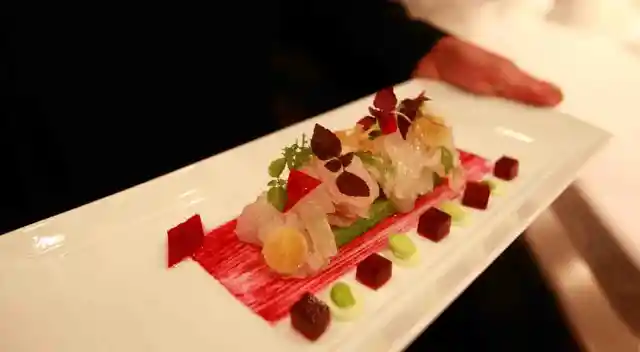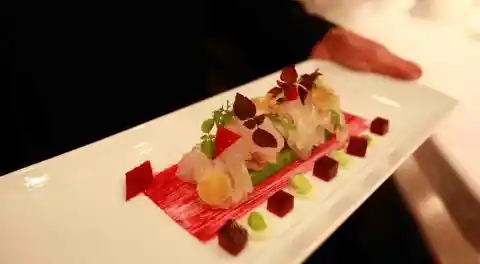 Number Five: Eleven Madison Park – Flatiron, Manhattan. With a documentary about it and three michelin stars to boot, it's no wonder Eleven Madison Park on this list. Helmed by chef Daniel Humm, Eleven Madison Park's menu includes slow cooked halibut, roasted duck, and kohlrabi salad with pear and hazelnuts. A standard meal at Eleven Madison Park will consist of 12 to 15 courses, all of which will be extremely seasonal. The restaurant has been open since 1998 and is located in the Art Deco Metropolitan Life North Building, which directly faces Madison Square.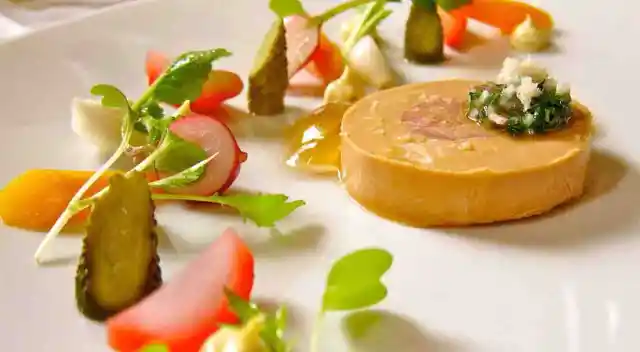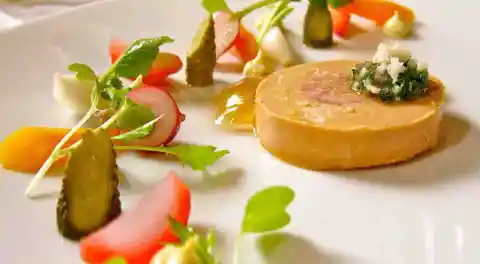 Number Four: Gotham Bar & Grill – Greenwich Village, Manhattan. Located at 12 East 12th Street in the iconic Greenwich Village, Gotham Bar & Grill has been thriving since it opened in 1984. If you don't want to spend too much, there is a $36 lunch prix fixe option; however, with a dinner menu including things like a wild mushroom and foie gras terrine and coq au vin, this restaurant is worth the splurge. Gotham Bar & Grill has been awarded five three star reviews from the New York Times – something no other restaurant in NYC has ever achieved. Interested diners who cannot make it to the restaurant in person can buy cookbooks from head chef Alfred Portale, and dessert fiends can purchase "The Gotham Cake," which is a flourless chocolate cake that has been Gotham Bar & Grill's most popular dessert for nearly 25 years.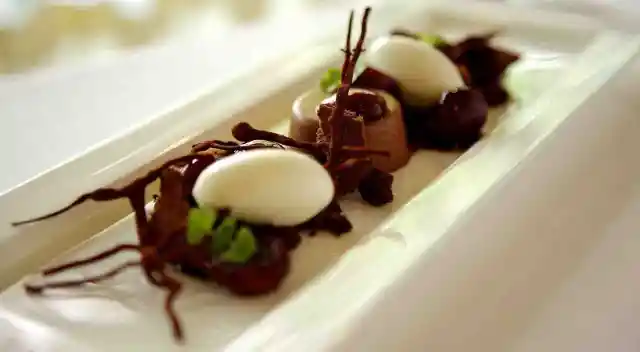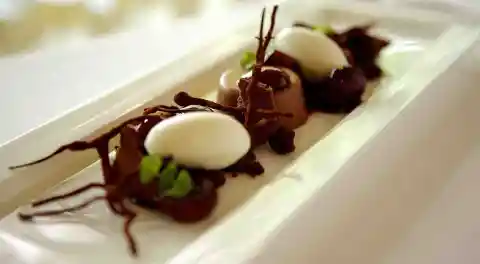 Number Three: Jean-Georges – West 60s, Manhattan. One of the most iconic restaurants in NYC, Jean-Georges is an absolute must if you have some extra money and are interested in a truly one-of-a-kind experience. Located at 1 Central Park West, Jean-Georges give diners several options. Diners can choose the classic restaurant, which has been open since 1997; Nougatine at Jean-Georges, which is adjacent to the dining room and caters to a hipper, trendier crowd; or the Terrace at Jean-Georges, which gives diners the option to eat outside. The dinner menu is prix fixe and will set you back $138; however, with items like egg caviar (pictured above), yellowfin tuna ribbons, and grilled foie gras dumplings with port glazed figs and passion fruit, this restaurant is worth every penny.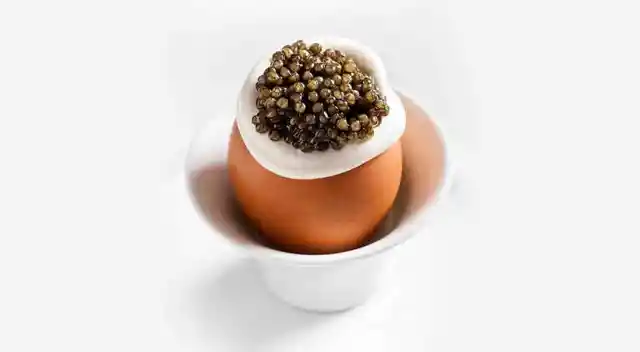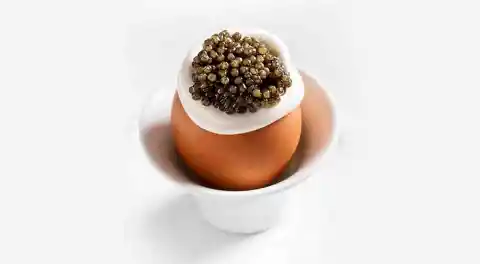 Number Two: Fabbrica – Williamsburg, Brooklyn. Boasting a gorgeous view of Manhattan's skyline, Fabbrica, located at 44 North 6th Street in Williamsburg, is a must-do for anyone visiting NYC. Celebrities who have dined here include Ed Westwick of Gossip Girl, Jacob Dylan, son of Bob Dylan, and Mikheil Saakashvili, the ex-President of Georgia. The name "Fabbrica" means "factory" in Italian, which is no surprise considering Williamsburg was once a neighborhood most well-known for its manufacturing companies. Fabbrica has also been featured in several independent movies and commercials. The most popular dishes at Fabbrica include Pici pasta with lemon and pistachio and the Mezzi Rigati Alla Carbonara Cruda, which is served raw. Other must-try dishes are the whole branzino grilled with herbs and chocolate mousse with hazelnut pralines and biscuit. Fabbrica is open for breakfast, lunch and dinner, and it boasts an impressive late-night menu if you're bar-hopping in Williamsburg and need to soak up the night's decisions in delicious Italian fare before hitting the hay.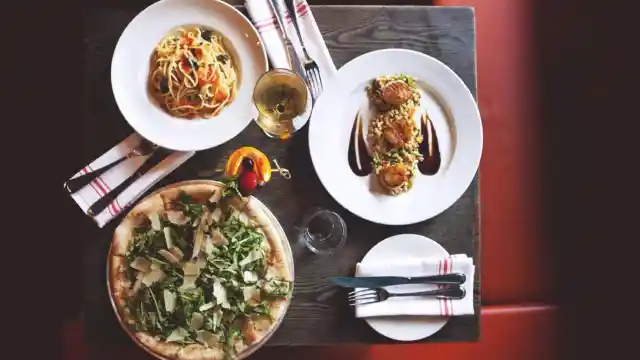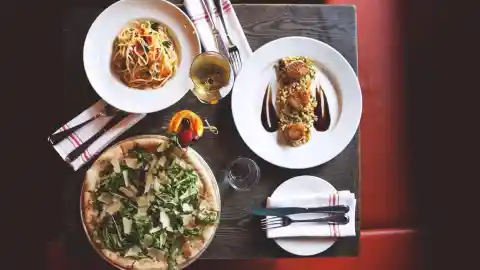 Number One: Acqua at Peck Slip – Financial District, Manhattan. Finally, number one on our list of 2015's top 10 best restaurants in NYC is Acqua, located at 21 Peck Slip at Water Street in the historic financial district. Just a 10 minute walk from the South Street Seaport and East River Ferry, because of its private location, Acqua at Peck Slip has become a covert getaway for celebrities who are trying to avoid the public eye. Celebrities who have dined here include Woody Allen, Scarlett Johansson, and Spike Lee. A scene from The Adjustment Bureau starring Matt Damon was also shot here. Acqua is not a place for diners searching for pure extravagance; however, don't think this means the quality of the food will be any lower than those fancier restaurants. Acqua is beautiful in its understatement, offering thoroughly authentic Italian cuisine and a wine list of over 100 bottles. Impressive menu items at Acqua include Tartara di Tonno, which is sashimi grade tuna tartare, and Capesante Asparagi E Prosecco, which is a dish of pan seared dry diver scallops in a prosecco and asparagus sauce. For dessert, diners who still have room in their stomachs can relax over Gelato Affogato Al Caffé, an artisanal hazelnut gelato "drowned" in espresso, or a classic cannoli garnished with pistachios and shaved chocolate. After dining at Acqua, be sure to walk to the South Street seaport, and keep an eye out for local festivals.