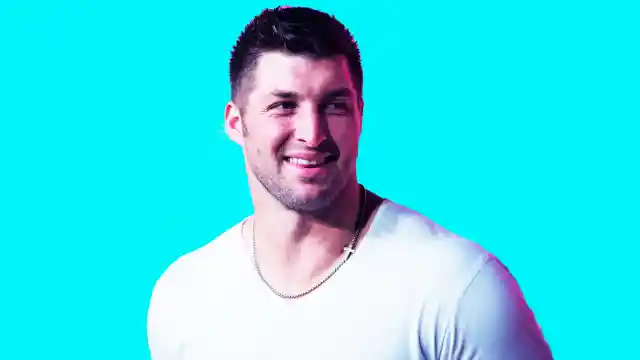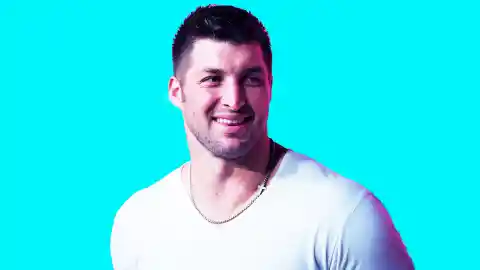 We already brought you part one of our list of 15 things you probably did not know about Tim Tebow, and now we're back with part two! Check out eight more fascinating facts about the 28-year-old quarterback and star athlete that you definitely (probably) did not know below. You might be surprised by what you find out!
Number Eight: He Is an Incredibly Efficient Passer. In fact, when Tebow left the Gators, he was the all-time leader in passer efficiency in the entire Southeast Conference.
Number Seven: He Is Responsible for Bringing his High School the State Title. Tebow was able to help his high school's football team bring home the state title in his senior year. It would be just a few years later when he was able to earn Florida the national title.
Number Six: He Almost Didn't Exist. Tebow's mom was taking medication for amoebic dysentery during her pregnancy, which made giving birth extremely difficult. Tebow almost didn't make it. In fact, his mother's doctors recommended that she have an abortion, but she chose not to.
Number Five: He Is a Leader. Before Tebow big, people were still following him. On a trip to Florida with another recruit, when the recruit was asked which college he would choose, he said, "I'm going wherever [Tebow] goes."
Number Four: He Almost Went to Alabama. Though Tebow ended up choosing Florida, he almost went with Alabama. At the time, he was close to Mike Shula, who was coaching the Alabama Crimson Tide.
Number Three: He Is a Virgin. Tebow has publicly announced that he has never had sex and is saving himself for marriage. Though this is quite unorthodox behavior for a mega-famous NFL superstar, Tebow has stuck by his statement.
Number Two: He Has His Own NCAA Rule. In 2010, the NCAA banned players from writing messages in eye paint under their eyes. This law was instated after Tebow began painting biblical verses under his eyes on his eye paint.
Number One: He Made a Word. The act of "tebowing" is now recognized as a word by the Global Language Monitor. To "tebow" means to kneel on one knee and pray.