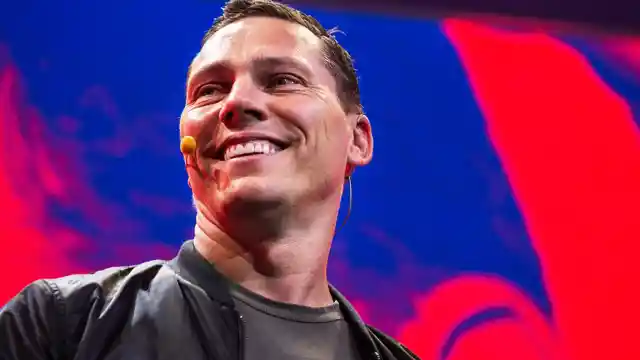 Tijs Michiel Verwest, who you probably know better as Tiesto, is one of the most successful and ground-breaking DJs ever to enter the scene. Though he has spent a significant portion of time in the spotlight and in the industry, there are still some things about this 46-year-old that many people don't know. Here, we present 15 things you probably didn't know about Tiesto. Check out part one below, and stay tuned for part two, coming soon!
Number Fifteen: He Doesn't Like Disco. In an interview with Billboard, Tiesto said that he appreciates the disco sound, but it's not really his thing. Specifically, he said that he just really isn't that into "that whole disco vibe."
Number Fourteen: He Was in an Acer Ad. In 2013, Tiesto was in a commercial for the Acer Aspire P3 Ultrabook. The ad features Tiesto looking like he's having fun.
Number Thirteen: "Sweet Misery" Was Pass Up by Evanescence First. Before Tiesto decided to make "Sweet Misery," it was reportedly offered to Evanescence. However, the band either passed on the song or had scheduling issues, depending on your source.
Number Twelve: He Holds an Olympic Record. No, not the kind that you think! Tiesto was actually the very first DJ who performed live on an Olympics stage. He performed for the 2004 Summer Olympics.
Number Eleven: He Has His Own Wax Figure. Tiesto is the only DJ to be placed in Madame Tussauds' wax museum! The figure depicts him performing and allows visitors to appear to be performing next to him.
Number Ten: He Has a Ground-Breaking Music Video. Tiesto's video for "Speed Rail" is the very first video to use only in-game footage. Tiesto is a character in the video games DJ Hero and DJ Hero 2, and he used footage from DJ Hero 2 to make the video for "Speed Rail."
Number Nine: He Doesn't Allow Glowsticks at His Shows. Tiesto has banned the use of glowsticks at his shows in order to distance himself from the image of DJs being associated with drug-induced raves. Stay tuned for part two of 15 Tiesto facts you didn't know, coming soon!