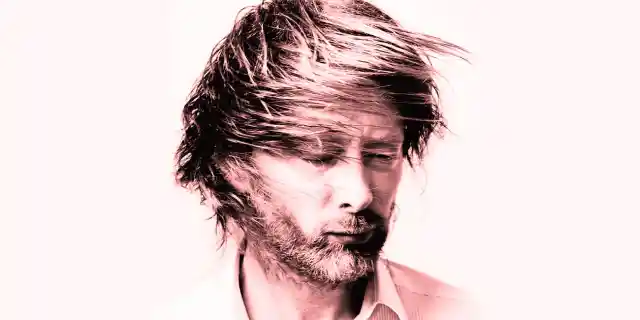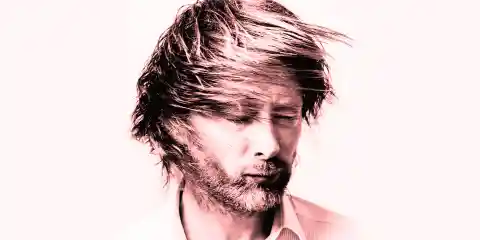 Thom Yorke has had an illustrious career, and he's still making music to this day. Obviously, with such storied success comes a lot of interesting information about a man, and we're here to bring it to you about Thom. Here's the second part of the Thom Yorke list for your reading pleasure.
Number Eight: Before Radiohead, Tom Yorke Was in a Band Called Headless Chickens. I wonder if their music was frantic… he was also a DJ in his pre-Radiohead days.
Number Seven: He Met His Bandmates at Public School. They all met as students at the Abdingon Public School. So much talent in such a small place.
Number Six: Radiohead Experimented With Other Names. We know they tried out different styles of music, but did you know they tried out different names, too? Before Radiohead, they were called On A Friday.
Number Five: He Has More Famous Collaborations to Mention. We covered his work with electronic artists, but Thom Yorke has collaborated with other famous singers, as well. PJ Harvey and Bjork are two of these big-name collaborators.
Number Four: He Has a Successful Solo Career. You can definitely hear the Radiohead connection in his music, but Thom Yorke has made a name for himself outside of his band. His debut album The Eraser was released in 2006.
Number Three: He Has Another Band. It's called Atoms for Peace and it has some famous members, including Flea (the bassist from Red Hot Chili Peppers) and Joy Waronker, the drummer from R.E.M.
Number Two: He Was Born With a Paralyzed Left Eye. Surgery was performed on it, but it didn't go as well as planned and he has a drooping eyelid as a result.
Number One: He is an Activist. Who knows how he has the time for activism on top of all of the music. But he has been active in movements related to human rights, fair trade efforts, anti-war action and environmentalism.