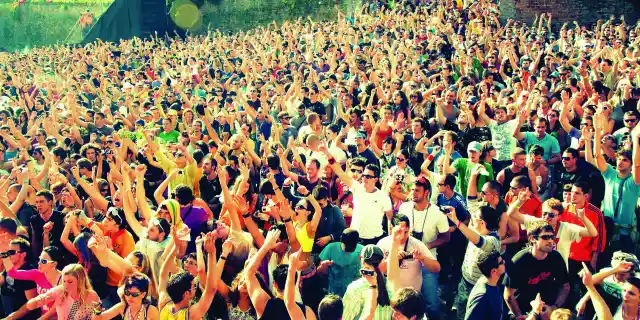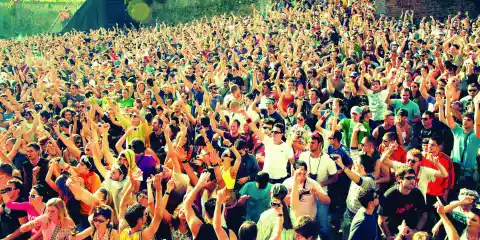 Summer is (almost) upon us and it means only one thing: it's time to plan for some fun! While it may not be feasible to attend all music festivals (while there may be people who manage), we suggest you use our list and buy passes for these musical jewels.
Firefly – Dover, DE – June 15-18
The annual Dover, Delaware fest features headliners that include The Weeknd, Muse, Twenty One Pilots, Chance the Rapper and Bob Dylan, as well as more than 135 other acts. This is by far the most impressive lineup. So if you have to choose one festival, it's got to be Firefly. What can be better than your favorite bands paired with good old camping (or glamping) with friends? General admission packages start at $289. Camping packages are also available.
Panorama – New York City, NY – July 28-30
The festival is Coachella's East Coast counterpart. It debuted in 2016 and immediately attracted a huge crowd. Headlining the 2017 festival are Frank Ocean, Solange, Tame Impala, alt-J, and Nine Inch Nails. Other performers include MGMT, Justice, Future Islands, Spoon, Tyler, the Creator, Nick Murphy, Nicolas Jaar, Belle and Sebastian, Angel Olsen, Vince Staples, and Cloud Nothings. Like Governor's Ball, the festival takes place on Randall's Island, which makes it very accessible. Panorama is easily your best choice in you live in NYC and don't feel like travelling too far or camping it out. Three-day passes go for $345 and VIP passes are $745.
Governor's Ball – New York City – June 2-4
This year's lineup includes Chance the Rapper, Lorde, Cage the Elephant, Wiz Khalifa, and many more. The festival is easily accessible from nearly anywhere in the city. You can get to Randall's Island on the festival dates via subway, bus, ferry and even walk there from one of three bridges that connect to Randall's Island. Tickets range from $305 for three-day passes to $2,150 for Platinum passes.
Boston Calling – Boston, MA – May 26-28
This star-packed festival will be featuring performances from numerous notable acts such as Tool, Chance the Rapper, The 1975, Solange, Run the Jewels, Mumford & Sons, PUP, and more. Boston Calling will be relocating to the Harvard Athletic Complex while also adding a film and visuals component by Natalie Portman. Three-day GA is $269 and Platinum tickets are $999.
Bonnaroo – Manchester, TN – June 8-11
Bonnaroo is one of the oldest music festivals and this year. For its 15th anniversary this year Bonnaroo put together quite the lineup: U2, RHCP, The Weeknd, and Chance the Rapper (yes, he's everywhere this year). What makes Bonnaroo great apart from the music is a huge variety of activities that include 5K runs, splash pools, movie screenings, and crazy parades. With festival goers of all ages, it will be a great festival if you need to choose just one. A $349.5 general admission pass comes with a free camping pass!