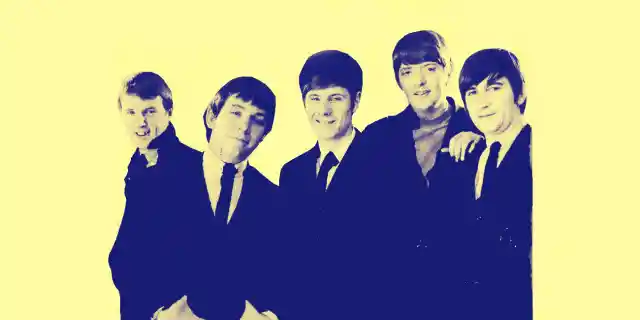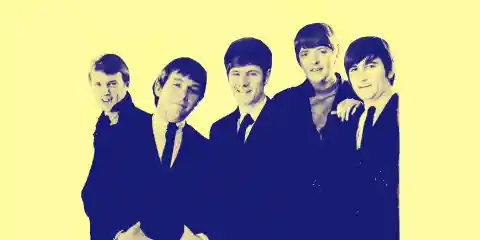 Previously, we brought you part one of our list of 15 interesting facts about The Animals. Now, we bring you part two, featuring eight more facts about the influential British Invasion band, whose short career left an indelible impact on the music industry.
Number Eight: Their Name Came from a Friend of the Band. Unlike the stories the press told about how the band got their name, the name "The Animals" came from someone they hung out with whose nickname was "Animal." When Burdon joined the band, which was originally called The Alan Price Combo, he suggested the name change to the rest of the band as a way to pay homage to their friend and the name stuck.
Number Seven: They Broke Up Because of Money. There were a number of reasons The Animals broke up in 1966, including their hectic touring schedule and drugs and alcohol. But a common one both Eric Burdon and Hinton Valentine mention in interviews is money. The band felt that they were being ripped off.
Number Six: Eric Burdon Originally Wanted to Work in Film. Burdon was highly influenced by film. As a student of film, he would try to catch movies at least twice a week. He has also mentioned that he would have liked to be in film production, but at the time there were no schools where one could learn the necessary skills for the job.
Number Five: Bruce Springsteen Calls Them His Biggest Influence. When Bruce Springsteen gave out the keynote address during the 2012 South by Southwest Festival, he mentioned how a lot of The Animals' work was reflected in his own music. During his speech, he said that he had never related to any other band the same way he did The Animals.
Number Four: Alan Price Wrote Film Scores. After The Animals disbanded, Price started writing music for films. He has been noted for his work on 1973's O Lucky Man!, and his score for the musical Andy Capp.
Number Three: Chas Chandler Discovered Jimi Hendrix. When The Animals dissolved, Chandler discovered Hendrix at a club in New York's West Village. He helped him form The Jimi Hendrix Experience and financed their first single. Chandler was also the one who gave Hendrix the idea to set his guitar on fire.
Number Two: Hilton Valentine Released a Children's Christmas Song. "The Littlest Snowflake," was written and recorded by Valentine and Big Boy Pete of Peter Jay and the Jaywalkers. The song was written for their Christmas album, Merry Skifflemas. A video for the song can be found on The Animals' website.
Number One: Eric Burdon Has Released Nearly 50 Albums Over the Course of His Career. Between The Animals, War, and his solo work, Burdon has been a very prolific writer. His last album, 'Til Your River Runs Dry, was released in 2012. Thank you for reading our list of 15 interesting facts about The Animals. We hope you enjoyed it!