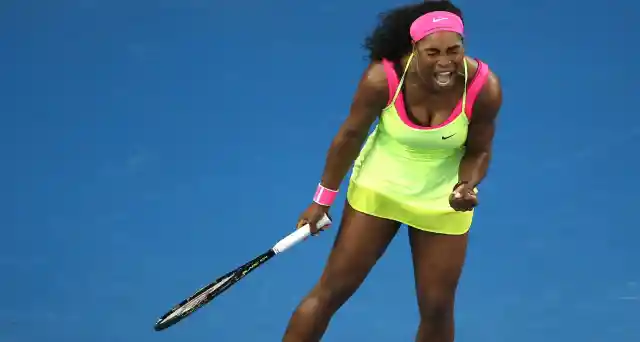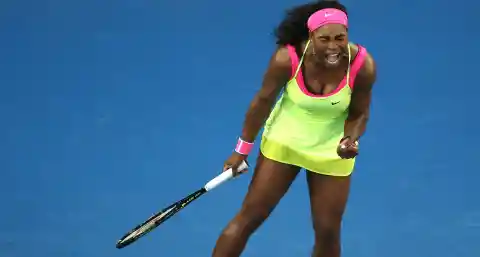 Serena Williams has another Wimbledon championship to add to her legendary career, this marks the sixth time she has won the title. The Number 1 tennis player in the world defeated Garbine Muguruza, who is ranked Number 20. Williams closed out the set 6-4, 6-4, after facing a deficit early in the match. "I was perfect, feeling really good. Maybe a little after that, I started thinking about New York," Williams stated. Williams' "New York" reference was regarding the U.S. Open, which will begin next month. If she is able to win the U.S. Open, Williams will achieve a calendar year Grand Slam- a feat that has not been accomplished in tennis in more than twenty-five years. The last person to accomplish a calendar-year Grand Slam was Steffi Graf in 1988.
Regardless of what happens at the U.S. Open, Williams' Wimbledon championship is her fourth consecutive major title- which is famously referred to as a "Serena Slam." This is the second time she's won four straight titles, the last time Williams won four consecutive titles was in 2002-03. "I have been trying to win four in a row for 12 years, and it hasn't happened. I've had a couple injuries- it's been an up-and-down process. I honestly can't say that last year or two years ago or even five years ago, I would have thought that I would have won four in a row," Williams said after her match. The legend's coach, Patrick Mouratoglou, spoke about Williams' relentless attitude and her willingness to win. "She refuses defeat. She refuses to lose. When she feels the taste of losing, she finds so much strength, and then she can raise her level," Mouratoglou said about the six-time Wimbledon champion.
After her Wimbledon title, Serena Williams' win became a trending topic on Twitter. The champion even received a tweet from the First Lady. "Wow! Huge congrats to @SerenaWilliams of her win at Wimbledon. We're all so proud of you! -mo," Michelle Obama wrote. Her recent championship has also put Williams into the conversation as the greatest athlete of this century. Today, tennis legend John McEnroe stated Williams may be the greatest athlete of the past 100 years.