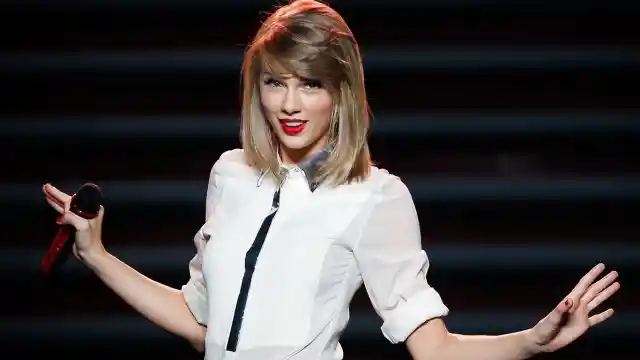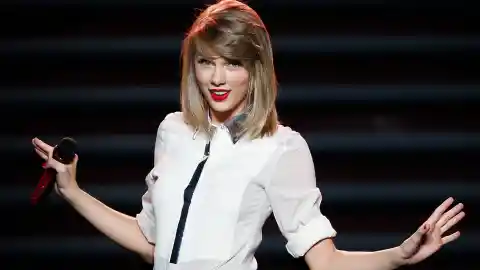 It wasn't surprising that Taylor Swift won't make her 1989 album available through Apple Music, given the fact that she opposes most music streaming services. Today, the pop singer gave the reasoning behind her decision, by penning an open letter to Apple Music. Swift addressed Apple's decision not to pay its artists, songwriters, and producers during the company's free three-month trial for the general public. "I'm not sure you know that Apple Music will not be paying writers, producers, or artists for those three months. I find it to be shocking, disappointing, and completely unlike this historically progressive and generous company," her letter entitled "To Apple Love Taylor" reads.
The pop singer stated she is speaking on the behalf of those artists who don't have the power or platform to stand up to Apple Music. "These are echoed sentiments of every artist, writer, and producer in my social circles who are afraid to speak up publicly because we admire and respect Apple so much. We simply do not respect this particular call," Swift wrote. The singer also boldly told Apple, "We don't ask you for free iPhones. Please don't ask us to provide you with our music for no compensation." Swift's music is available on Tidal, which pays a higher rate to artists, songwriters, and producers. It was recently announced that Drake will act as Apple's music ambassador. The rapper opted not to join Tidal as a co-owner- his new deal with Apple Music is reportedly worth millions.
Once Swift's open letter to Apple Music made its way online, some artists responded to the singer's message. Jack Antonoff tweeted the link to Swift's letter and he also wrote the letter is "powerful and important." The Como Brothers wrote, "We cannot thank you enough for saying what so many of us do not have the power to say." DFA Records tweeted,"Easy to dismiss Taylor Swift's letter but haven't heard anyone else talk with that much leverage." Some of the other artists who also praised Swift's letter include Jimmy Stafford, Zach Myers, Lizzie Marvelly, Christina Perri, and Andrew Pope.
Taylor Swift has become of the most influential artists of her era. She became the youngest woman to be named to Forbes magazine's "Most Powerful Women" list. Swift's latest effort 1989 was released last year, and it has sold over eight million copies worldwide. 1989 features the singles "Shake It Off," "Blank Space," "Style," and "Bad Blood." Her other albums include Taylor Swift, Fearless, Speak Now, and Red, which were dropped before she transitioned into making pop music. To date, Swift has accumulated seven Grammy Awards and sixteen American Music Awards.