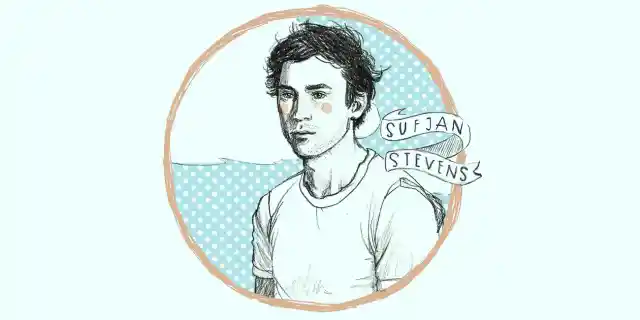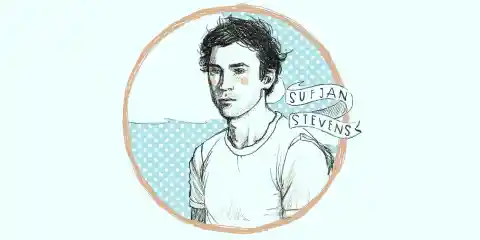 After the bombastic, boisterous, and transcendent nature of The Age of Adz, Sufjan Stevens showed the world just how multi-talented he truly is. His experimentation with heavy electronics and production values culminated in a beautifully intricate cacophony of sounds. The first single off of his seventh studio album, Carrie & Lowell, "No Shade in the Shadow of the Cross," however, is an ornately subtle and deeply personal track. The song is about Stevens reflecting on how he has dealt with the passing of his mother, Carrie. She died of stomach cancer four years ago, and this song is an inward look at the drug use Stevens partook in order to deal with his sorrow.
In the very first verse, Stevens compares his desire to eradicate his pang with pill usage alongside the passing of his mother. "Now that I fell into your arms / My only lover / Give out to give in / I search for the capsule I lost." Without his mother's embrace and her arms no longer there to comfort and protect him, he is now coping with his loss through diving head first into the never-ending pit of pill popping. The entire song is a self-deprecating reflection on just how much pain Stevens felt and still feels, and how he doesn't have the strength to stop.
The beautifully plucked strings of Sufjan's acoustic guitar and his subtle, wispy vocals call to mind "John Wayne Gacy, Jr." or "Decatur, or Round of Applause for Your Stepmother!" off his career-defining 2005 album Illinois. In fact, it carries the same heavy burden that these other songs do, except this time, Sufjan Stevens is speaking about his own family and his first-hand reactions to life's unexpectedness.
Even when writing about his personal feelings and remorse, Sufjan manages to craft inventive and witty lyrics, and he does so without sounding forced. He crafts a comparison to the 1966 film, Valley of the Dolls, which is a cult classic for its outlandish pill-induced drug addictions amongst celebrity culture. He sings "Drag me to hell in the valley of The Dalles." The Dalles is a city in Oregon that Sufjan spent a few summers with his mother and stepfather when he was younger. It's a gutsy comparison and interesting correlation for him to relate a picturesque and sincere memory with his newly found addiction to pills. In a way, Stevens is realizing that his addiction is having an effect not only on his future, but also on his past relationship with his mother because he is letting her down.
The obvious relation to Christianity and the hymn "In the Shadow of the Cross," is one of the first times we hear Sufjan explicitly discussing his relationship with God. Sufjan is not only upset at how his current behaviors are negatively clouding his memory of his mother, but how his behaviors affect his relationship with God. The bone-chilling lyrics, "There's blood on that blade / F*** me, I'm falling apart," are so stark, vital, and unblemished that it's almost painful to hear him at his darkest moments.
By naming the song, "No Shade in the Shadow of the Cross," Sufjan Stevens is pointing to the extreme difficulty he is having with losing his mother. Although he is trying to reconcile with God and live his life free of drugs, the pain, sorrow, and emptiness he feels is sometimes to grave for him to fight on his own. He can't seem to find relief, but thankfully he has directed his emotions into crafting a stunningly sentimental and ornately withered first single off Carrie & Lowell.