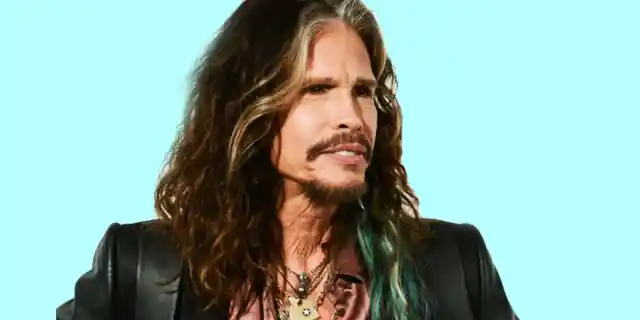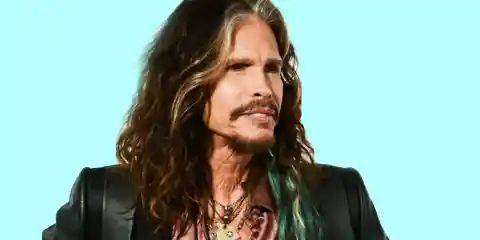 We already brought you part one of our list of 15 things you probably did not know about Steven Tyler, and now we're back with part two! Check out eight more fascinating facts about the rock star and Aerosmith frontman that you definitely (probably) did not know below. You might be surprised by what you find out!
Number Eight: His Drug Use Caused Him to Collapse on Stage. Tyler's drug use got so bad by 1984 that he collapsed on stage while he was performing in Illinois. His bandmates finally staged an intervention for him in 1986, and he complete rehab.
Number Seven: Every Aerosmith Band Member Went to Rehab. It's true! After sending Tyler to rehab and seeing that he had a successful experience, all the other band members went to rehab as well, and they were all out of treatment by the mid to late 1980s.
Number Six: He Helped Bring Rap Into the Mainstream. Tyler and bandmate Joe Perry appeared on Run-D.M.C.'s cover of "Walk This Way" in 1986, and the cover helped the genre of rap enter the mainstream, and it also broke down the barriers between hard rock and rap.
Number Five: He Co-Wrote the Song That Earned Aerosmith Its First Grammy. Tyler co-wrote the Aerosmith song "Janie's Got a Gun," and the song actually earned Aerosmith their very first Grammy award.
Number Four: He Wrote a Theme Song for a Japanese Sci-Fi Film. Tyler wrote "Love Lives," which was a theme song for a Japanese sci-fi film titled Space Battleship Yamato. He based the song on some of the film's clips and the translated script.
Number Three: He Is a Published Author. Tyler's autobiography made it to the New York Times Best-Seller List, and it is titled Does the Noise in My Head Bother You?. Tyler released his single titled "(It) Feels So Good" one week after he released his autobiography.
Number Two: He Has His Own Line of Motorcycles. In 2007, Tyler launched Dirico Motorcycles. Tyler designs the motorcycles, and they are build in Manchester, New Hampshire.
Number One: He Has His Own Act. In early 2013, a bill was passed called the Steven Tyler Act (Hawaii Senate Bill 465). The act allows celebrities and public figures to sue paparazzi for taking unwanted photographs.