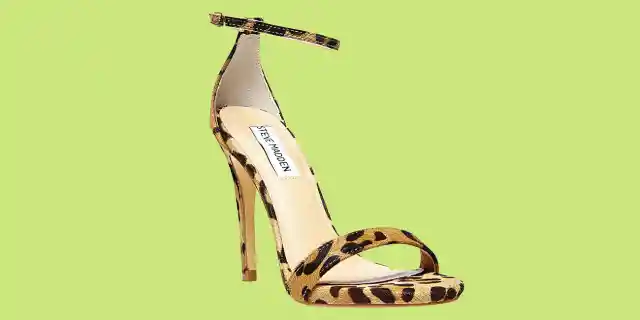 Previously, we brought you part one of our list of 15 interesting facts about Steve Madden. Now, we bring you eight more facts about the iconic shoe designer whose chunky heels and rock-inspired styles made him a hit in the 1990s, and a well-respected and successful brand on the cusp of what's next.
Number Eight: Steve Madden's Shoes Have Famous Fans
In the 1990s, Madden's designs became so popular that Hollywood celebrities started wearing them. Some of his famous customers have included Carmen Electra, Sarah Michelle Gellar, Alyssa Milano, Neve Campbell and Mary J. Blige, among others.
Number Seven: He Was Featured as a Character in a Hollywood Blockbuster
When Martin Scorsese made a feature film out of Jordan Belfort's autobiography, The Wolf of Wall Street, in 2013, Madden was a character in the film. Belfort, along with Madden's longtime pal Danny Porush, got Madden involved in their brokerage business in the late 90s, helping his brand to go public, but also led to his arrest for stock manipulation. He was played by Jake Hoffman.
Number Six: "Steve Madden" is a Two-Time Company of the Year
Steve Madden won Company of the Year from Footwear News. In both 2009 and 2011.
Number Five: He Recently Created a Hand-Crafted Line of Boots
Steve Madden has a number of sub-brands that he sells shoes under, including "Madden Girl" and "Steven by Steve Madden." His most recent launch is Freebird by Steven, a line of hand-crafted boots. The boots feature "a traditional Goodyear construction," which makes their soles nearly indestructible, and are finished with acute attention to detail.
Number Four: He Spends Time in His Stores
It's true. Before his arrest, it was not uncommon to find Madden hanging around his flagship New York store during the week or on the weekend.
Number Three: He Gets Inspired by People on the Street
Madden has said that his inspiration for the company moving forward comes from seeing what people on the street are wearing "from New York to London and beyond." As for the future of fashion, he believes that "the future is anything a young guy or girl feels good wearing as long as it's put together in the right way."
Number Two: He Expanded His Business to More Than Just Shoes
In the last five years, Madden has started selling more clothing and accessories in his stores. His product line now includes belts, handbags, outerwear, watches, jewelry, sun wear and hosiery.
Number One: The Brand Puts on Secret Concerts
A while back, Steve Madden launched "Steve Madden Music," which looks to combine music with fashion. He has put on several secret shows in the last few years with emerging artists, which he posts on the brand's website. Also on the website, you can find artist features and interviews. Thank you for reading our list of 15 interesting facts about Steve Madden. We hope you enjoyed it!