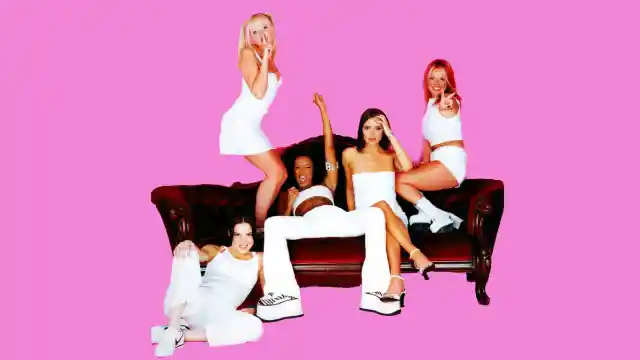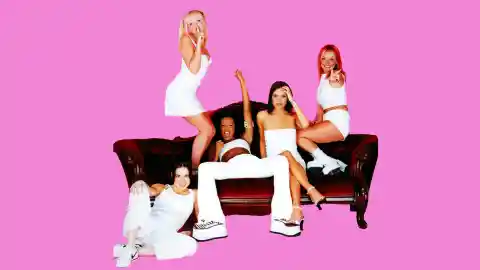 We already brought you part one of our list of 15 things you didn't know about the Spice Girls, and now we're back with part two! Check out eight more facts about this fabulous '90s girl group that you definitely (probably) didn't know. You might be surprised by what you learn!
Number Eight: Ginger Spice Did Not Like the Word "Feminism." Ginger Spice loved the phrase "girl power," but she was not a fan of the word "feminism." In 2007, she said, "For me, feminism is bra-burning lesbianism. It's very unglamorous. I'd like to see it rebranded."
Number Seven: They Are Fans of Margaret Thatcher. In 1996, Ginger Spice declared that Margaret Thatcher was the first Spice Girl. However, Sporty Spice would later go on to say that she is not a fan of Thatcher.
Number Six: The Only Time Victoria Beckham Was on the Cover of American Vogue Was With the Spice Girls. Though Beckham is very involved in the fashion world, her only cover of American Vogue was as Posh Spice. However, she has been on the cover of UK Vogue three times.
Number Five: Before They Were Spice Girls, They Were Touch. The father-son team that brought the Spice Girls together named them Touch; however, after some creative differences caused a rift between the father-son team and the girls, the girls split and found new management with Simon Fuller in 1995. It was then that they became the Spice Girls.
Number Four: Ginger's Union Jack Dress Was a Dish Towel. Ginger Spice was sent a black Gucci dress for the 1997 Brit awards, but she wanted to dress it up. She decided to sew a towel featuring the Union Jack onto the front of the dress. The dress went on to sell at an auction for $70,000 in 1998.
Number Three: Spice World References Pulp Fiction. In the cult classic movie Spice World, another cult classic movie is referenced – Pulp Fiction. In the movie, the girls are pitched a show called Spice Force Five. This is a direct reference to a fictional pilot in Pulp Fiction called the Fox Force Five.
Number Two: They Had Edible Merchandise. There were Spice Girls-themed chocolate bars and Spice Girls-themed lollipops, but did you know that there's also Spice Girls-themed pizza? Victoria Beckham uploaded an Instagram of the themed pizza in 2014.
Number One: Nelson Mandela Loved the Spice Girls. The Spice Girls met Mandela in 1997, and he called them "my heroines." He went on to say, "I don't want to be emotional, but this is one of the greatest moments of my life." Proof that the Spice Girls really do still rule the world.