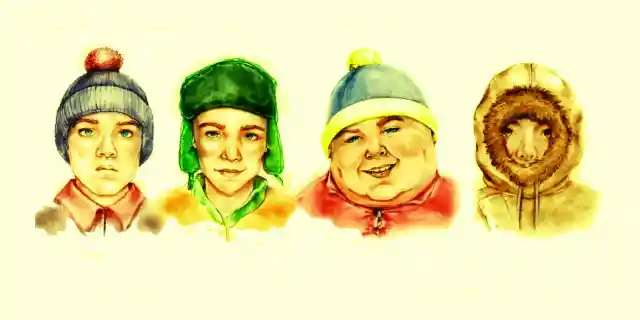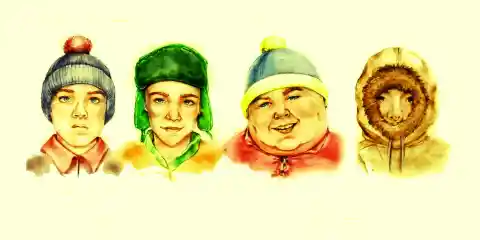 South Park is one of the most popular animated shows currently airing on television. The series, created by Trey Parker and Matt Stone, has risen to popularity as a cornerstone of satirical cultural commentary that is both subversive and accurate. However, despite the fact that South Park and its creators have spent a considerable amount of time in the spotlight and under the scrutiny of the public eye, there are still some things that many people don't know. With that in mind, here we present our list of 15 things you probably didn't know about South Park. Check out part one below, and stay tuned for part two, coming soon!
Number Fifteen: Trey and Matt Are Responsible for "Derp." The term "derp," which is used as a response to an ignorant or ridiculous comment, was actually created by the show's creators – Trey Parker and Matt Stone.
Number Fourteen: The Show Is Responsible for a Number One Song. A song called "Chocolate Salty Balls" was featured on an episode of South Park in 1998. The song went on to reach the impressive number one spot on the U.K. charts.
Number Thirteen: They Got Flowers From The Simpsons. One episode of the show features anti-Family Guy commentary. To thank the show's crew for hating on Family Guy, the crew of The Simpsons sent the crew of South Park flowers.
Number Twelve: They Upset Some Scientologists. After the episode centering around Scientology aired, people belonging to the actual Church of Scientology were hired to follow Parker and Stone around to try and find information to blackmail them. Though you might think Parker and Stone lead some ridiculous lives, the truth is that they're pretty normal guys.
Number Eleven: It Inspired a College Class. In fact, at Maryland's McDaniel College, there is a class designed to use South Park episodes to spark discussions about the real-world social issues being mentioned in the show.
Number Ten: George Clooney Cameoed as a Dog. Clooney reached out to the crew of the show to see if he could guest star on an episode. He was subsequently offered the role of Stan's dog in an episode. He accepted!
Number Nine: They Almost Ruined The Day After Tomorrow. Stone and Parker somehow acquired the script of The Day After Tomorrow while it was in pre-production. Though they planned to release an episode of South Park with a word-for-word puppet depiction of the movie on the day of its release, they were convinced not to do it by their lawyer. Stay tuned for part two of our list, coming soon!