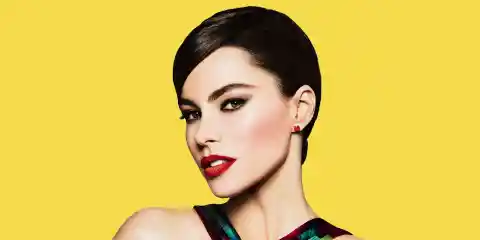 We already brought you part one of our series on actress Sofia Vergara. Since there are so many other things to know about her, here are a few more!
Number Eight: People Believe Her Accent Is Fake
With her thick Columbian accent, it sounds like Sofia is playing it up on screen. She says she thickens it on the show, but she is always surprised that people do not believe she speaks like that in real life.
Number Seven: Sofia Vergara Is A Bookworm
If you ever want to send the actress a gift, a book is a safe bet. She has said when she isn't filming, she can read like no one's business.
Number Six: She's a Natural Blonde
On screen, Vergara's hair color appears to be natural, so you would never even know that she is a natural blonde. She began dying it because on her first few photoshoots, the photographers wanted her to appear more Latin.
Number Five: She Didn't Bring Just One Date To The Emmys
When you are nominated at an awards show, it is customary to bring a date. One was not enough for Vergara in 2013 when she bought 21 tickets so her family could attend the show with her.
Number Four: She Likes It Old School When it Comes To Actors
Similar to her character Gloria, Vergara seems to have a thing for older actors. She has named Marlon Brando, Al Pacino, and Robert De Niro as some of her favorites.
Number Three: She Had A Backup Career Plan
Following her divorce at such a young age, Vergara thought ahead and decided to study something other than acting. She attended pre-dentistry classes at a Columbian University for three years.
Number Two: She Has Worked With Her First Crush
When Vergara was filming New Year's Eve (2011), Vergara was more excited than anyone else. That was because she got to work with her first crush, musician Jon Bon Jovi. Of course, she could not keep from taking pictures with the rock star.
Number One: She Financially Supported Her Parents
When Sofia began to receive regular work, the money she made was more than what her parents were making in their jobs. To help her family, Sophia willingly gave a portion of her earnings to her parents. Thank you so much for reading our story on Sophia Vergara!