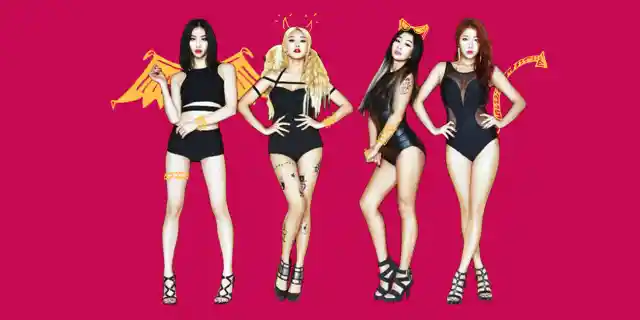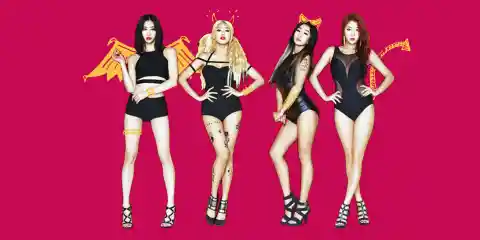 Sistar rebel against the constraints of love with their number one infectious release 'Shake It' from their fifth mini album Shake It. They make it known that they do not need to rely on their sexy image they have cultivated over the years. By keeping the video fresh and bubbly, with a choreography routine composed of sexy, cute and silly dances moves.
The music video for 'Shake It' is fashioned after a high school building, accommodating a full-scale classroom, a hallway furnished with lockers and a sports field. Further, inspiring the high school theme and highlighting the rebel theme; Sistar has achieved this by utilizing a clothes retailer and a shipping container set. Sistar visit the clothes retailer to browse the clothes select while all the time being being loud and slightly ill-mannered by throwing clothes around.
Sistar showcases their rebellion through the usage prohibitive school clothing items and generally being disruptive within the lecture room and the school corridor. Sistar increases their rebellion image by hijacking a pink fire engine truck to dance on, featured in the shipping container scene. With the video designed as a high school, Sistar has featured a hockey team that seem besotted with Sistar.
A male lead has also be used in the video, but Sistar rather than using the male lead as a love interest for them; have turned him into an arrogant fool. As the male lead makes a fool of himself when trying to get the attention of the group members, but rather the getting Sistars' attention; he receives disinterest from Sistar.
But to stop the video from being taken too serious and potentially being offensive, most of the sets have been designed in bright eye catching colors. While pops of colored animation have been placed throughout the video to give a cute feeling; counteracting the implied sexiness the dance routine and lyrics give the video. The choreography used by Sistar is more about having fun rather than trying to convey an overly sexy message. When pairing the dance routine with the fast dance beat; makes 'Shake It' a good summer dance song.
Sistar has created a link between the lyrics and the dance choreography, with a vague link created between the lyrics and video. The lyrics "Shake it shake it for me / Shake it shake it for me / Nana nana nana (hey) / Nana nana nana (hey) / This electrifying feeling makes me dance / This moment (shake it)" have Sistar shaking their hips and legs in tune with each other. The lyrics "Just shake it let's dance /A little hotter, completely wilder / Make it louder / More, make it louder / Keep shaking me" show that Sistar is not conforming to everyday standards and expectations that are placed on people.