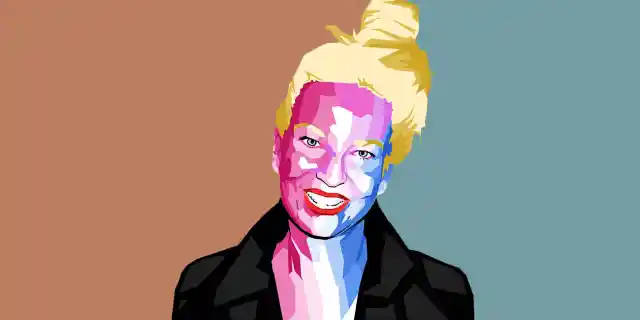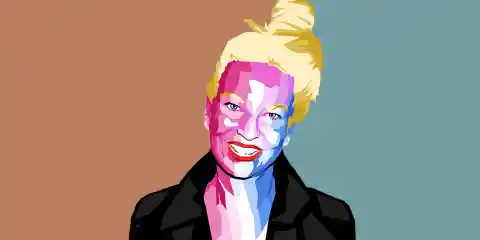 We already brought you part one of our list of 15 things you probably did not know about Sia, and now we're back with part two! Check out eight more fascinating facts about the singer and musician that you definitely (probably) did not know below. You might be surprised by what you find out!
Number Eight: She Does Not Believe in God. But she does believe in something she calls "Whatever Dude." According to her, "I believe in a higher power and it's called 'Whatever Dude' and he's queer, surfing Santa that's a bit like my grandpa, so yes." So, yeah.
Number Seven: Beyonce Respects Her. Sia wrote "Pretty Hurts," which Beyonce sang. Beyonce has called Sia a genius and knew that she had to have the song as soon as she heard it.
Number Six: She's Bisexual. Sia might shy away from the media, but her sexuality isn't a secret anymore. Sia dated JD Samson of Le Tigre for some time, and she apparently had such a crush on her she she talked her on Myspace before asking her out.
Number Five: She Asked Maddie Ziegler to Be in the Video for "Chandelier" Over Twitter. You've undoubtedly seen the video for "Chandelier" and have been in awe over Madde Ziegler's incredible performance, but did you know Sia propositioned her to be in the video over Twitter? Now you do!
Number Four: She Wrote "Diamonds" in 14 Minutes. Sia wrote the song "Diamonds" for Rihanna in just 14 minutes! The song is insanely catchy, although considering how many times the phrase "Shine bright like a diamond" is repeated in the song, it's no poetic masterpiece.
Number Three: Her Songs Have Sold Over 25 Million Copies. It's true! Sia has written songs for all sorts of huge celebrities, including Britney Spears, Katy Perry, and Christina Aguilera. The songs she has written have gone on to sell more than 25 million copies.
Number Two: She Wrote a Screenplay. In 2015, the singer revealed that she had written a screenplay based on a story she wrote almost a decade before then. The screenplay is called Sister and will reportedly star Maddie Ziegler – the same girl in her video for "Chandelier."
Number One: She Was in South Park. Sia starred in an episode of the 18th season of South Park. In the episode, she imitated the voice of fellow musician Lorde so well that viewers actually thought Lorde was in the episode. We hope you enjoyed our list of 15 things you didn't know about Sia!