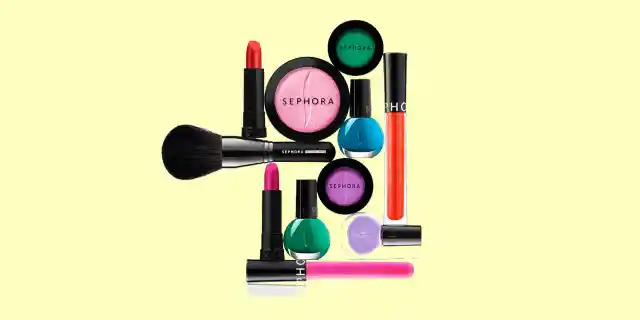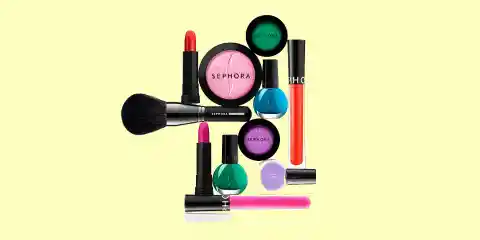 Sephora is one of the most popular sources of information when it comes to the trendiest, most high-quality makeup and beauty products. Well, the consumers have spoken, and here we present our list of the top 10 best-selling products at Sephora. Note that we are skipping over products that repeat themselves, so every item on this list will be a different kind of product. Well, what are you waiting for? Check the list out for yourself below!
Number Ten: Clarisonic Smart Profile Set
At $265, the Clarisonic Smart Profile Set isn't cheap, but it's worth it. The device reportedly cleanses 11 better than your hands and can be used on your whole body. Best review: "Bottom line – if you're trying to decide whether the extra splurge is worth it for this Clarisonic set over a cheaper one, and you think you'll use it from head to toe – then yes, it's definitely worth it."
Number Nine: Lotus Youth Preserve Face Cream With Super 7 Complex
Made by Fresh, this $45 face cream is designed to moisturize and fight the signs of aging while boosting radiance as well. Best review: "I have super sensitive, acne-prone, oily skin, and yet this product treats my skin perfectly!"
Number Eight: Wave Spray
If you're wondering what the hell wave spray is, then you're not alone. The spray, made by Ouai and at a price point of $26, is a texturing mist to make your hair look like you've spent the day effortlessly on a beach somewhere. Best review: "The smell is a little strong but it's not your typical coconut beach spray smell. My hair is naturally a little wavy so this really helped boost my waves and little curls."
Number Seven: Ultra HD Invisible Cover Foundation
Made by Make Up Forever, the Ultra HD Invisible Cover Foundation costs $43 and has earned a reputation for being absolutely amazing. There are 40 different shades to choose from, and the formula is super light, so you barely feel like you're wearing anything at all! Best review: It is so nice to apply and still looks great at the end of my work day. It catches the light just right."
Number Six: ExfoliKate Cleanser Daily Foaming Wash
For $38, Kate Somerville's daily foaming wash is a real steal. The cleanser contains natural fruit enzymes and is free of parabens, sulfates, and phthalates. Best review: "It really cleans the skin without over drying or irritating my skin, my favorite cleanser ever!"
Number Five: Brow Wiz
Made by Anastasia Beverly Hills, the Brow Wiz is a retractable pencil that allows you to customize how you shape and fill in your eyebrows. The pencil costs $21 and comes in nine shades. Best review: "It literally makes me want to do my eyebrows all the time (and I'm lazy)."
Number Four: Sephora Favorites Deluxe Perfume Sampler
Sephora's deluxe perfume sampler is technically a collection of products, but it's a best-seller nonetheless. At $65, the sampler is perfect if you're ready for a new scent and aren't sure exactly which direction to head in. Best review: "I can honestly do without half of them, but I have daughters that will use them. The full-size bottle you get to choose is what makes this deal."
Number Three: They're Real! Lengthening & Volumizing Mascara
At $24, Benefit Cosmetic's lengthening and volumizing mascara is the most popular mascara sold by Sephora. The mascara comes in three shades, and consumer research found that 100% of consumers saw long-wearing results after wearing the mascara. Best review: "It gives a ton of length, doesn't clump and is long lasting (particularly in situations where you want it to be waterproof)."
Number Two: Supermud Clearing Treatment
You might not think that a beauty product with the word "mud" in it would be a Sephora best-seller, but that's where you'd be wrong. Glamglow's Supermud Clearing Treatment costs $69 and is scientifically formulated to attack and heal all sorts of skin problems. Best review: "This is hands down the best thing I've used to get rid of blackheads on my nose."
Number One: Becca x Jaclyn Hill Shimmering Skin Perfector
Finally, the best-selling product at Sephora is the Becca x Jaclyn Hill Shimmering Skin Perfector in Champagne Pop. For $38, the pressed powder is a highlighter that helps to give you that natural glow without making you look like you just stepped out of a tanning bed. Best review: "I am still in awe of how pretty this highlighter is. I get excited to use it each time I open it!" Happy shopping!